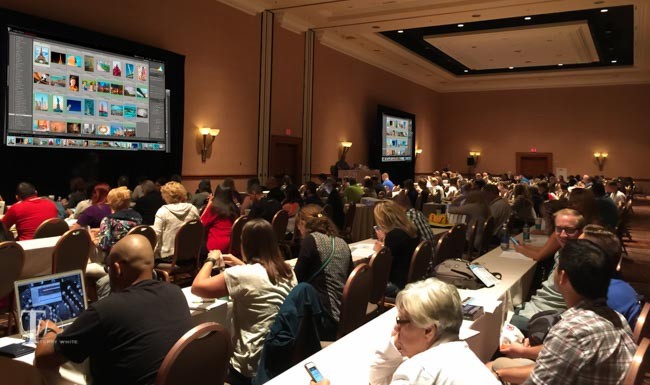 I just wanted to take a moment to thank all of you who attended my classes, sat in on my Adobe booth demos, and came up to me and said hello. I was especially happy to see the number educators that came up to me to thank me for my videos and to tell me that they use them in their classrooms. Wow! What an honor. Photoshop World is definitely my favorite show to work.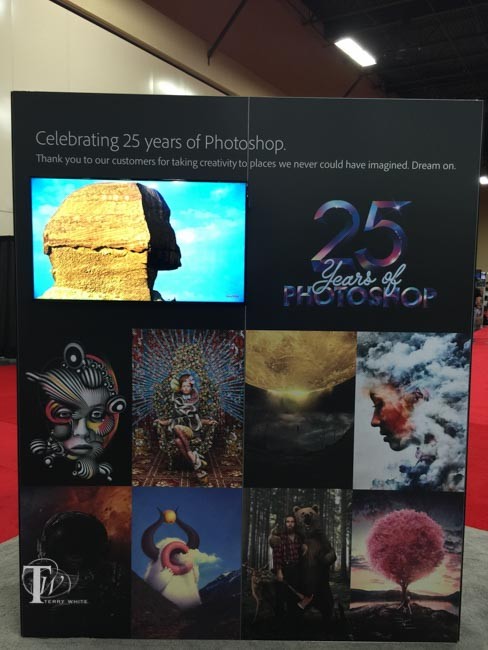 There's so much inspiration and creativity happening and Photoshop World and I always leave with a list of things that I want to come home and try. I was also honored to see my work on display on the Photoshop 25th Anniversary display in the Adobe Booth. The work on display here was awe inspiring.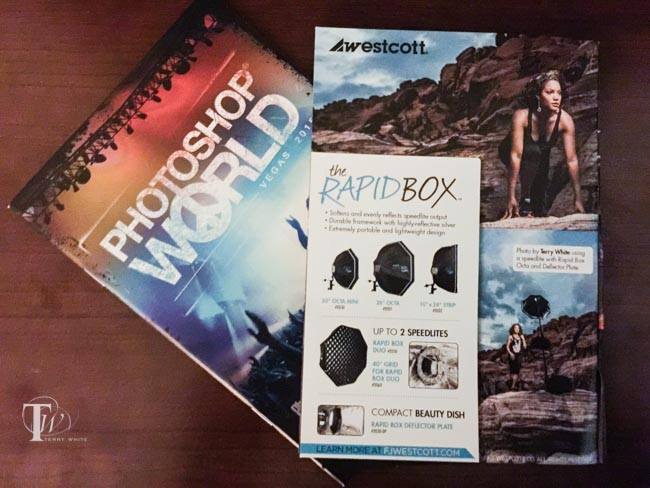 Not only was my work on display in the Adobe booth, but I happened to be flipping through the Photoshop World show guide and caught the F.J. Westcott Lighting add featuring my work with their Rapid Box 26″ Octa.