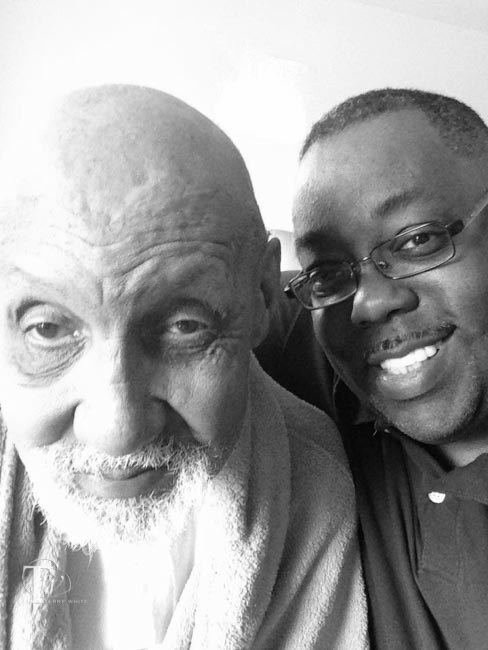 No matter how much you try to prepare yourself for the death of a loved one, you're never truly prepared for it. This past weekend my 86 year old father passed away. He lived a long and good life and of course I never thought that he would live forever. I knew that one day I would get "that call." That call came Friday evening from my sister…
"I'm at the hospital waiting for the ambulance to arrive"
I didn't expect good news after that and my fears were realized shortly thereafter. The rational person inside of me tried to quickly come to terms with it and be supportive of my sister who had to deal with it onsite as she was with him in Detroit and I was in Atlanta. After that call I knew it was up to me to let the rest of the family know. I called my aunt/his sister. After that call I figured I needed to post something on Facebook as many of the family is there and is spread out. The first thing of course was coming up with a picture to use. Luckily I'm fairly organized when it comes to my photos and while I found one, I knew I probably had better ones. Yet I hadn't gone through and face tagged all of them. This reminded me of the importance of organizing photos not just of clients, but also of family. Metadata is important.
Facebook Live Streaming was the best choice
While I'm an avid Periscope user on a regular basis, most of my family is on Facebook (not Periscope). I wanted to share a LIVE update about what happened and the upcoming funeral arrangements. Facebook Live streaming was the obvious choice as I could limit the broadcast to a Facebook List of just my family members around the country. For those that couldn't watch it live it remains on my profile for replay until I remove it.
Photos were easy, but what about videos?
I was able to locate more photos from his 75th birthday and others because they were in folders named the right way. Then I quickly started thinking about video. I wanted to see him again. I wanted to hear his voice again. Where were all the videos I had captured over the years? Had I captured video? Was he in any of the clips from our family reunions? If so which ones? He hadn't traveled in years. So far I haven't found any. They exist, the question is where and in what format. I have over 100 mini-DV tapes and I don't have a mini-DV camera anymore. I have DVDs in storage. I'm sure I'll be spending the next few weeks/months in my spare time trying to locate as much as I can.
Taking my mind off of it
At times I'm perfectly fine and at times there are tears coming down my face. One of the ways I distract myself is to bury myself in the reading of blogs and watching live streams. The funeral is this weekend. If I seem a bit out of it (more than usual :-)) I'm thanking you in advance for your understanding.
You have the technology to capture moments and save them forever
Every day we see videos on Facebook, Twitter, Periscope, Snapchat, Instagram, etc. This is great! However, how often do we take the time to interview and capture those moments of our elders? Just point your camera at them, hit record, ask them a question and let the talk. Our smartphones are more than capable of capturing HD quality video. You can upload to YouTube, Facebook, Vimeo and others. You can transfer the videos to your computer and then store them along with your photo archive. You can import them into Lightroom and organize them the same way you do with your photos. What I'm trying to say here is that you cherish your loved ones and not only capture them, but make sure that you will always have access to those digital memories. Also as you upgrade to newer technologies, don't forget to bring along your archives and upgrade the footage along the way. Lastly I want to thank you all for the hundreds, if not thousands of messages/condolences I've received on my various channels. I appreciate you all during this difficult time.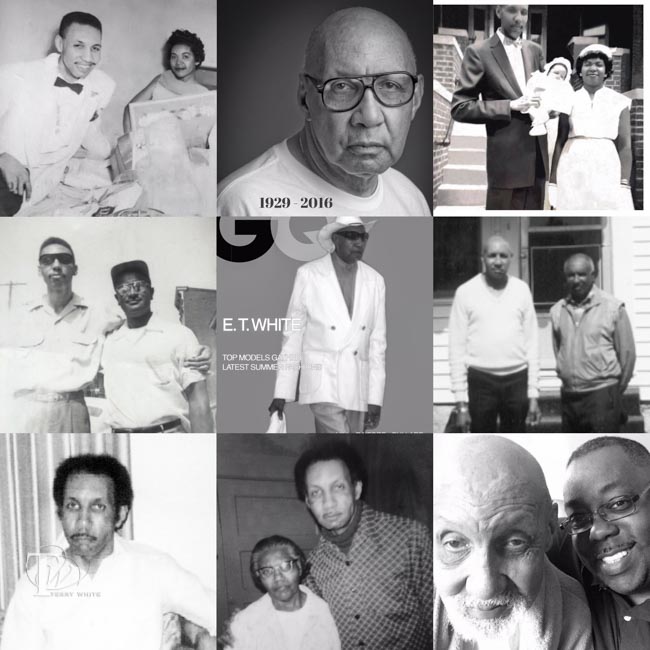 Dealing with the Death of a Loved One in This Digital Age
Capture not only the memories of your children and immediate family, but don't forget your elders.
Backup, backup and back it up again. Have your digital memories in at least 3 places with one those places being offsite.
SHARE THOSE MEMORIES. You can post videos publicly or privately via a variety of methods.