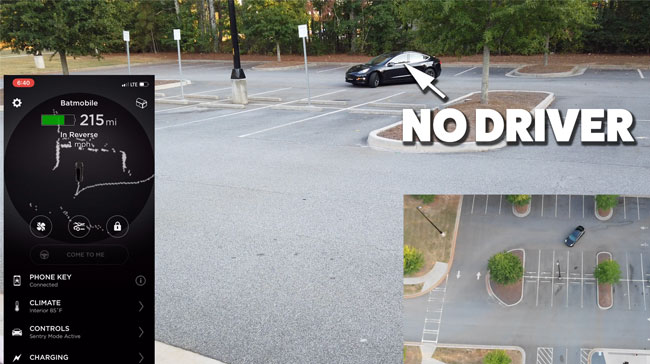 It's definitely an amazing time that we live in. While we're still probably a few years out from being able to climb in the back seat and nap while your car drives you safely to your destination, Tesla has definitely been moving us closer and closer to that goal. In the latest Over-the-Air software update (v10), Tesla delivered the long-awaited Smart Summon feature.
Smart Summon allows a Tesla owner with either Enhanced Autopilot or Full Self Driving options to remotely summon their car in a parking lot from up to 150 feet away. The car will figure out how to leave its parking space and navigate its way to the owner.
The owner can either simply hold down the "Come to Me" button on the screen in the Tesla App or go into the Summon feature and plot a point on the map for the car to drive to.
It's amazing to see Smart Summon in action and I can't wait to see what comes next. If you're interested in getting a Tesla, you can get FREE Supercharging by ordering with my link here.