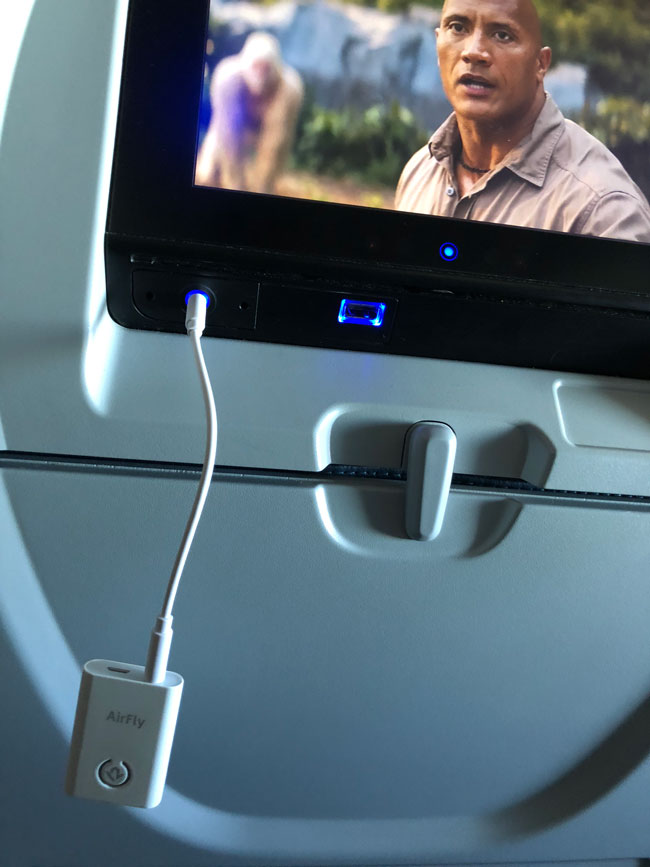 I love my Apple AirPods on a level you can't imagine. They are not perfect, but they are absolutely the best wireless earbud solution I have ever tried. While I love my AirPods there are times when I wish I could use them with a device that doesn't have bluetooth. For example, the in-flight system on planes requires a wired connection. The same goes for gym equipment if you want to watch any of the TV's that are broadcasting.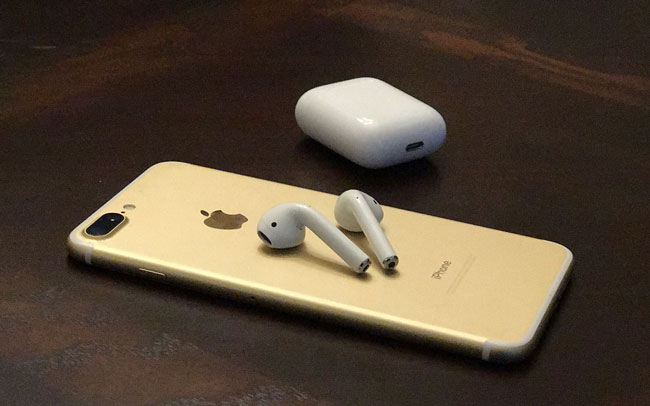 AirFly to the rescue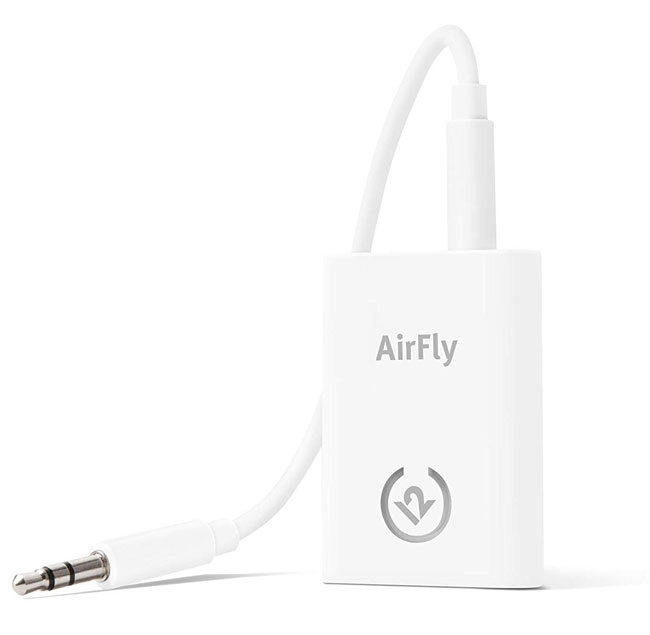 The good folks over at Twelve South have created a great solution. It's called AirFly. I picked one up in the airport right before a flight. I was happy that it came pre-charged. The cashier even helped to get it paired with my AirPods while I was paying for them.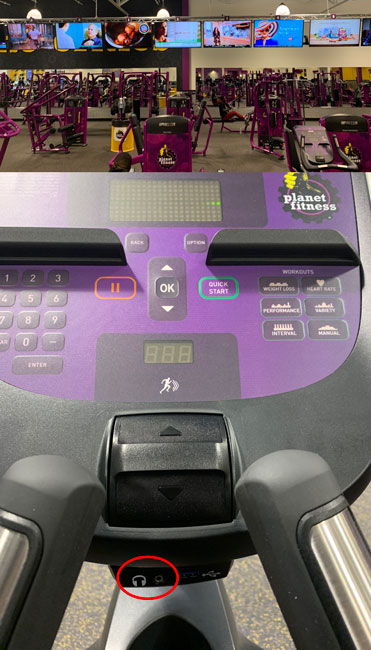 The concept is simple. AirFly establishes a bluetooth connection to your AirPods and has a physical 3.5mm audio plug/port to plug in to older traditional audio sources that don't have bluetooth. This means that you can still be wireless and plug-in the small lightweight AirFly into the AUX port of any source. I've used them on several flights as well as for watching TV in Planet Fitness while on the elliptical machine. The range is also really good. I've easily walked 30-40 feet away from the AirFLy and the beat kept going. The AirFly battery life is good too at about 8 hours. You recharge the AirFly via the included micro USB cable. It just works!
The Bottom Line
AirFly makes a good thing even better.
You can get AirFly here.
You can get AirPods here.