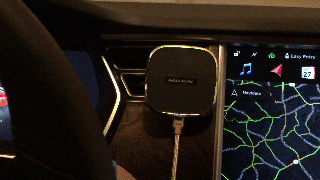 Now that I have an iPhone that supports wireless charging I wanted that same convenience in my car. Putting my favorite wireless charger in my house is a piece of cake. I really like the Anker Wireless Charging Pad for my desk and nightstand. However, in the car i had been using a magnetic vent mount that I really like. Here's one that I like and used with my iPhone 7 Plus from Arkon
and here's one that I like from Kenu
. The only problem with either of these two mounts is that while they securely hold my iPhone in place, in order to power it I need to also plug in a cable. I want a solution that is just as convenient as the Anker Wireless Charging Pad
, but for my car vent.
I found the right mount!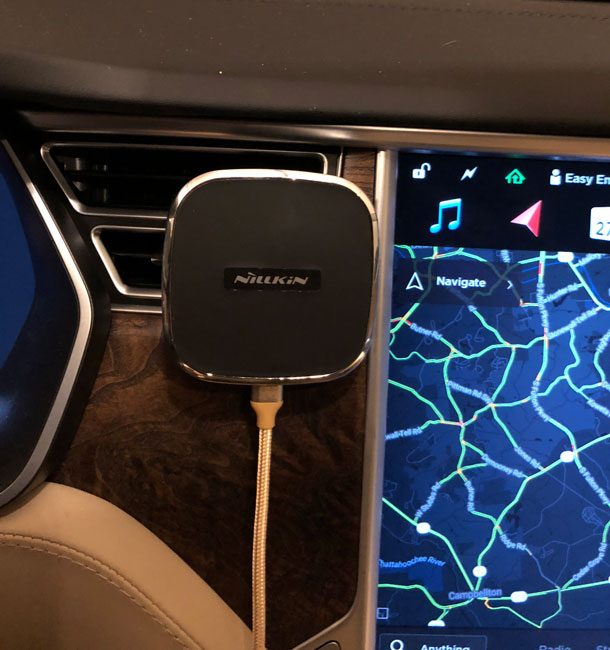 The problem with most magnetic car mount is that the magnets are weak. One bump or pothole and the phone falls. The Arkon
and Kenu
mounts have me completely spoiled with their stability. However, neither Arkon or Kenu make a magnetic vent mount that also supports wireless charging with the Qi standard that is used in iPhone X, iPhone 8 and iPhone 8 Plus (as well as various Android devices). My search led me to the Nillkin 2-in-1 Qi Wireless Charging Pad & Magnetic Car Mount Air Vent
Holder (catchy name right?). I had never heard of Nillkin before, but looking at the reviews (taking away the negative reviews that had nothing to do with the mount itself) it seemed to be the one to try. However, the problem was that while this is a magnetic mount that charges your compatible smartphone at the same time, it won't just hold an iPhone in place magnetically without something metal to stick to. With my previous mounts they included a small flat metal pad that I would simply place inside the case before putting the case on my iPhone. That won't work now because you can't charge through the metal plate. To solve this problem Nillikin makes a special case. The Nillkin Magnetic TPU iPhone X Case
has 4 small magnets around the edges of the area where the charger is located on your iPhone.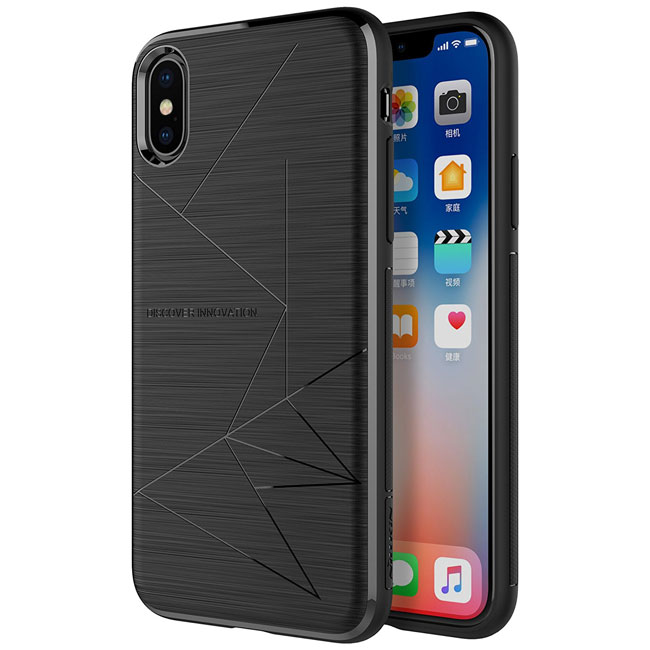 I hated that I had to use this special case, but actually I kinda like it as it's more "grippy" than my Apple iPhone X Leather Case
. Also I only need to use this case when I'm going to be in the car. When I'm traveling out of town (by plane) I can switch back to my regular case(s). Using their case the iPhone X holds in place perfectly and charges.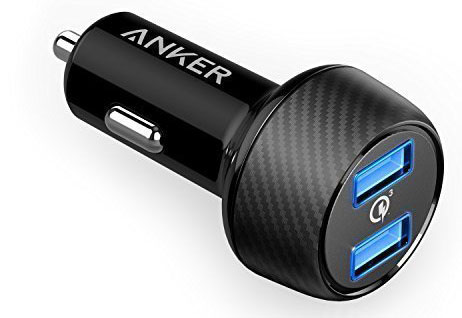 While you're in the process of upgrading your car charger you might want to check out this FAST USB Car Charger
too. It probably won't make your wireless charging any faster, but it should definitely be faster if you need a fast charge by cable.
The Bottom Line
I like the one handed convenience of a mag mount. I like the fact that it gets even more convenient by not having to plug in a cable. I'm sure more solutions will be coming online as more vendors figure out ways to solve this and we'll probably see wireless charging built-in to cars too. There was a time when having a USB or AUX port was a luxury item. Now they are pretty standard in cars these days. I predict that all smartphones will do wireless charging in the next few years and therefore wireless charging pads will be everywhere, including the car. In the meantime I have a solution that works!