New Auto Settings, powered by Adobe Sensei
"Auto" just got a whole lot more, well "Auto." The NEW Auto Settings are powered by Adobe's artificial intelligence "Adobe Sensei" Now instead of Auto doing the same thing to every photo based on a few parameters, the NEW Auto Settings will give you better results by actually analyzing your photo and comparing it to thousands of professionally edited photos to create a better result. This new option is now available across the board in Lightroom Classic CC, Lightroom CC and Lightroom CC on your mobile devices. The New Auto may or may not be your final edit, but even in situations where you want to do more to the image, it provides a much better starting point.

The Tone Curve is in Lightroom CC Desktop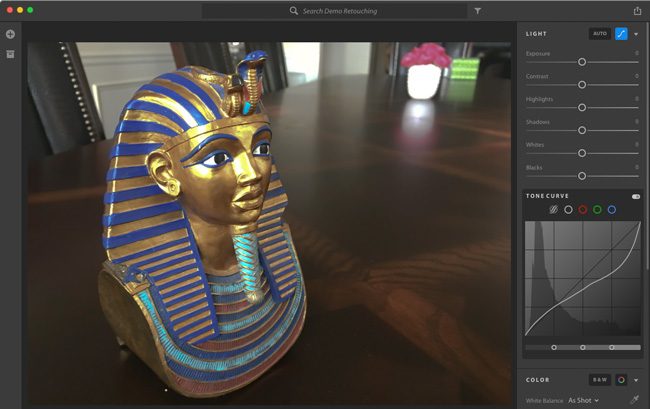 This is probably one of the most popular requested features that was missing from the initial release of the NEW Lightroom CC Desktop. This makes it easier for photographers to adjust the tonality, contrast and color balance of an image as well as the Red, Green and Blue modes to adjust the color balance and stylize.
Split Toning in Lightroom CC Desktop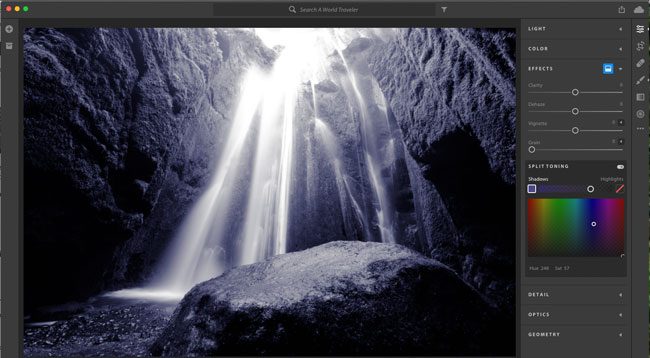 Split Toning lets you stylize your photos via color tints in the highlights and/or shadows of your image. While you can do it both the highlights and shadows, I've always had better results just doing it in one or the other. Split Toning is located in the Effects Panel (took me a minute to find it)
Adjust the Capture Time in Lightroom CC Desktop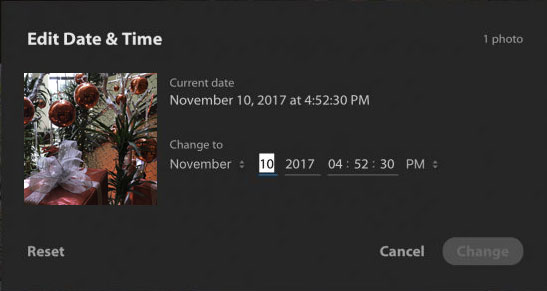 It's a common mistake to forget to adjust the time settings on your camera when you travel. If you make that mistake and all your images have the wrong date/time, you can now easily fix it in Lightroom CC.
Full Screen mode in Lightroom CC Desktop
Just hit F on your keyboard while in Detail View to see your image full screen
Lightroom CC on Android and iOS
Lightroom on Android gets:
In addition to the new Auto described above, we added the following to Lightroom CC on Android:
App Shortcuts — For Android Nougat and later devices, tap and hold on the app icon to quickly launch the app into popular modes.
More control for managing storage.
Resolved an issue that prevented some Huawei customers from importing images.
Resolved an issue that caused a crash for some Pixel 2 customers on export.
Resolved a problem that prevented some Samsung customers from installing the previous version.
Bug fixes and speed improvements.
Lightroom on iOS gets
In addition to the new Auto described above, we added the following to Lightroom CC on iOS: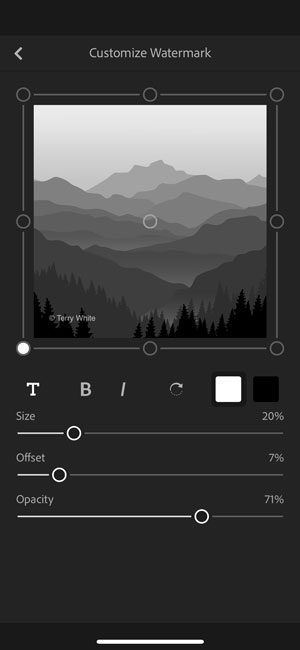 Text based Watermarking on export – you can now create a customized text based watermark for use when exporting your image from Lightroom CC on iOS.
Improved quality to HDR capture.
Bug fixes and improvements
Lightroom Classic and Adobe Camera RAW
In addition to the new Auto described above, we've made a refinement to the Color Range Masking tool.  Based on your feedback, we've made it easier to remove individual sample points. You can do this by holding down the Alt (Win) or Option (Mac) key while using your mouse to select the sample point.
Lightroom Classic CC also now supports tethered capture with the Nikon D850 camera <- Woohoo!
An update to Lightroom 6 for perpetual licensed customers for new camera support will be available on December 19th.