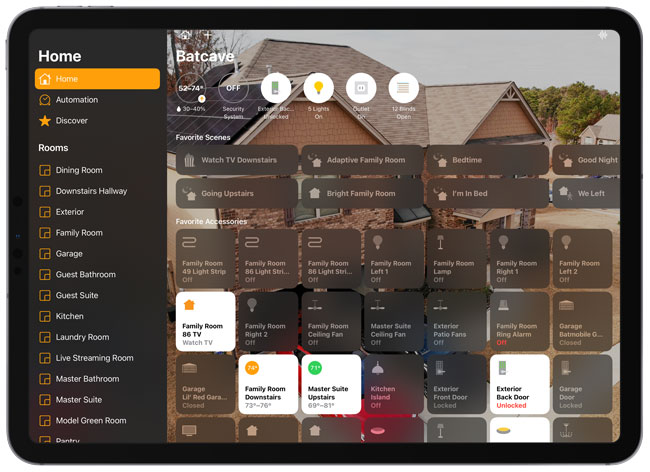 I recently added three new items to my smart home. The first one is one I've been waiting for the longest. When my home was built in 2016 I went with a Ring Pro doorbell. It was a good choice at the time and has worked well for me. However, my smart home platform of choice is Apple's HomeKit and Ring is not native to HomeKit. While I was able to integrate it through unofficial HomeBridge support, HomeBridge doesn't give it all the available features of HomeKit and now HomeKit Secure Video. While there have been a couple of entries into the HomeKit video doorbell market, one is extremely expensive and the other one doesn't yet support HomeKit Secure Video. That all changed last week with the introduction of Logitech's Circle View Wired Doorbell.
Logitech Circle View Wired Doorbell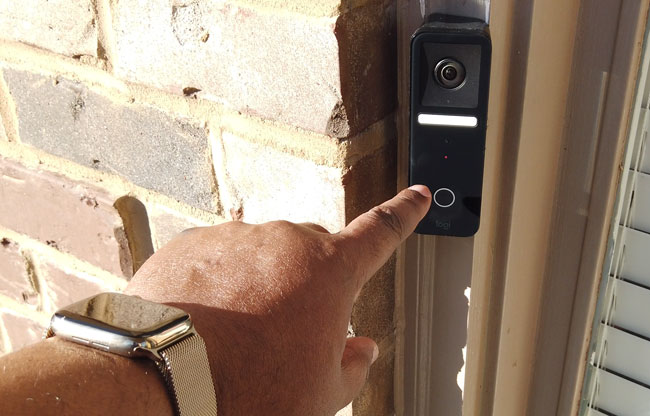 Logitech is no stranger to HomeKit. Their Logitech Circle cameras are in use and loved by many, but this is their first entry into the video doorbell market. Sometimes it's better not to be first. By taking their time they got many things right out of the gate that others still struggle with. First and foremost this doorbell not only supports HomeKit but also supports HomeKit Secure Video which is Apple's locally encrypted video stored in iCloud. Most others promise this feature in an upcoming software update or not at all. Logitech built it in from the start. They also did a great job including everything you would need including a choice of mounting brackets.
Here's my video review:
You can get the Logitech Circle View Video Doorbell here.
Smart Wood Blinds by Serena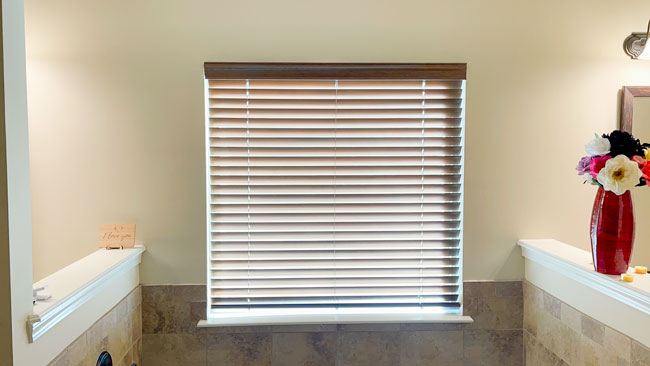 Next up in my recent additions are the new smart wood blinds by Serena (a Lutron company). I've always wanted automated blinds, however, it was simply too cost-prohibitive to rip out the blinds that came with my home and start over. For the existing blinds I automated them with MySmartBlinds by Tilt – See my review here.
There was one window that didn't have any blinds in it. The amazing folks over at Lutron reached out and asked if I would be interested in reviewing their new Smart Wood Blinds by Serena? I couldn't say yes fast enough because I had admired their smart blind products for so long. They agreed to send me what I need for one window for review. Although this isn't a paid review, they did supply the blind at no cost to me.
The ordering process was easy enough and the installation process was super simple. The wood blinds look amazing and are well built with quality materials. They are battery operated with 8 D Cell batteries, but the batteries are supposed to last for a couple of years. My only complaint is that these blinds are not exposed to HomeKit. Lutron is also very onboard with HomeKit as they have a complete line of HomeKit compatible lighting products (Lutron Caseta). Even their other blinds work in HomeKit, so I'm hoping that these will work in HomeKit in the near future via a software update. However, even without HomeKit support they are pretty much set it and forget it. They use a "Natural Light Optimization" feature that tilts the blinds based on the position of the sun from sun up to sun down.
See them in action here:
You can get started by ordering or getting an estimated on your smart blinds here.
Lutron Aurora Smart Dimmer for Hue Bulbs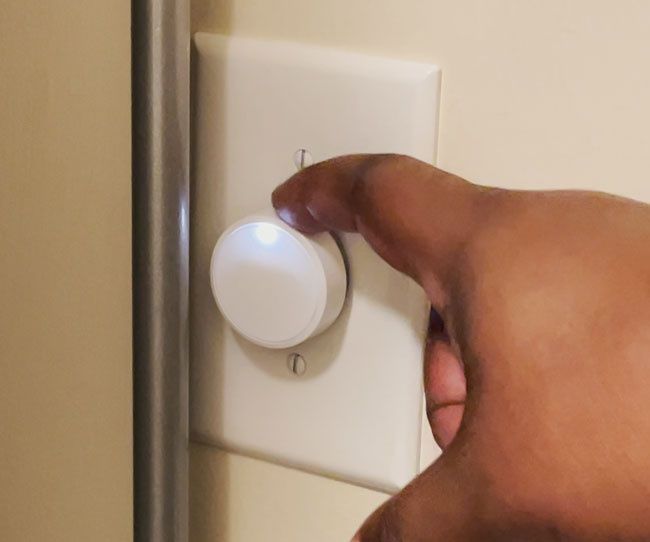 Lastly, I installed a couple of the Lutron Aurora Smart Dimmers. I resisted Hue bulbs for years because of one potential issue. In order for smart bulbs to work, they need to be powered on. If you install a smart bulb in a light fixture and someone turns that light switch off at the wall, that effectively kills the smart bulb until the switch is flipped back on. Lutron solves this problem with their Lutron Aurora Smart Dimmer. You install it over the existing switch and it locks the switch in the on position. However, it also places an on/off/dimmer switch over the existing switch too. This way there's always power going to the bulb so that it can be controlled via your apps or smart speakers, but it can also be dimmed or turned on/off at the physical switch. Perfect.
See my review here:
You can get the Lutron Aurora Smart Bulb Dimmer Switch here.