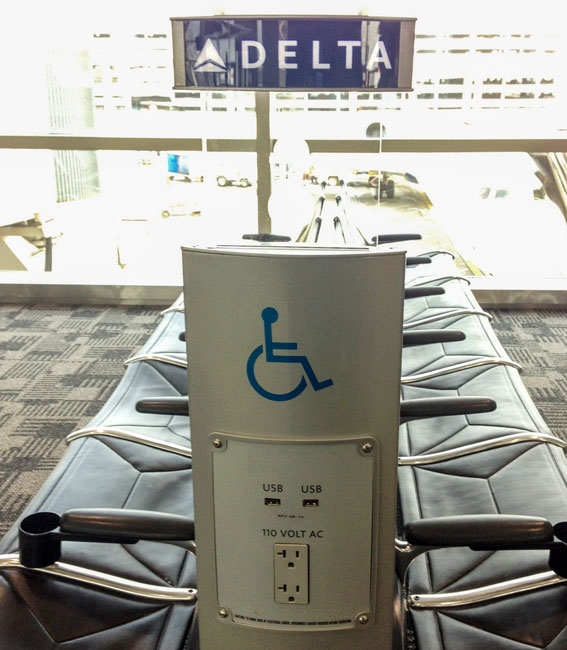 As a frequent traveler with gadgets I'm always looking for opportunities to charge up. Anytime that I have more than a 15-minute wait in one spot I check my surroundings to see what power options are nearby. If nothing is around then I don't worry about it, but if there's an opportunity to juice up I'll usually take it. I fly Delta 99% of the time and Delta has been doing a good job in equipping their gate areas with not only standard AC power, but also USB power. This means that you can easily just plug in your phone or tablet without having to plug in a power adapter/brick. This leaves the regular outlets for those that need to charge up other devices such as laptops.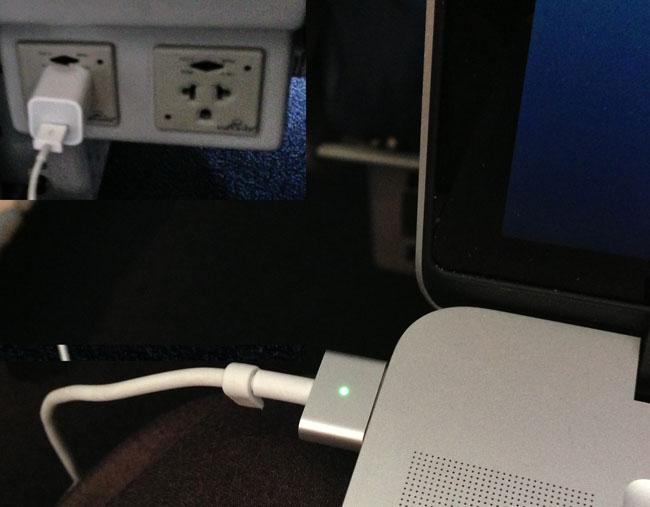 While regular power outlets and USB powered outlets are a welcome sight in the gate area, I do wish that airlines and the rest of the transportation industry would move faster towards having power available at every seat on planes, trains, etc. Delta was one of the first if not the first to equip most of their entire fleet with WiFi! Yay! Gogo WiFi is great. However, it's only as good as having enough juice to actually use it. Since I'm a top tier flyer on Delta (Diamond Medallion), I get upgraded a lot and more often than not there is power at the seats in First/Business Class. This is great, but it shouldn't be limited to just one part of the cabin. What happens if I don't get upgraded and I have a lot of work to do? Also even when I do have the benefit of having power at my seat, it doesn't always work. It's really hit or miss if the outlet will actually function and power my MacBook Pro.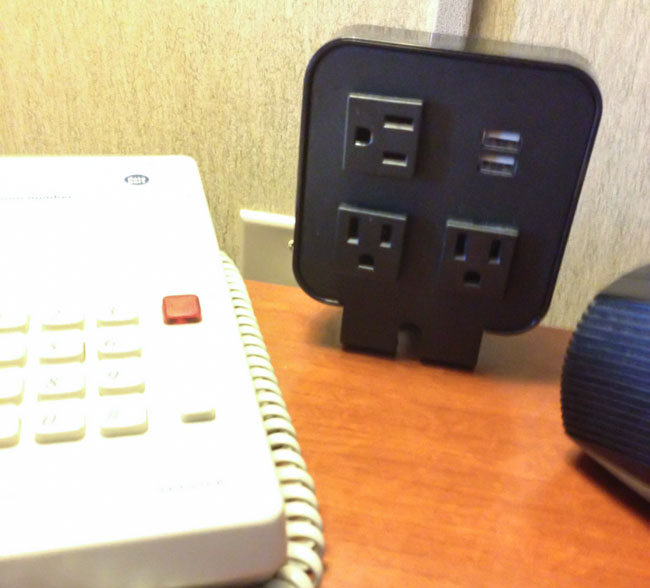 Some hotels are starting to get the point. One of the fanciest hotels I've ever stayed in from a technology standpoint was the Aria Hotel in Las Vegas. However, it was one of the worst in terms of power! The only available outlet during my stay was at the desk across the room. Want to charge your phone next to to bed? Sorry. Yet, recently I stayed in a Hampton Inn in the middle of nowhere and they not only had multiple outlets on the nightstand, but it also was equipped with USB ports to boot.