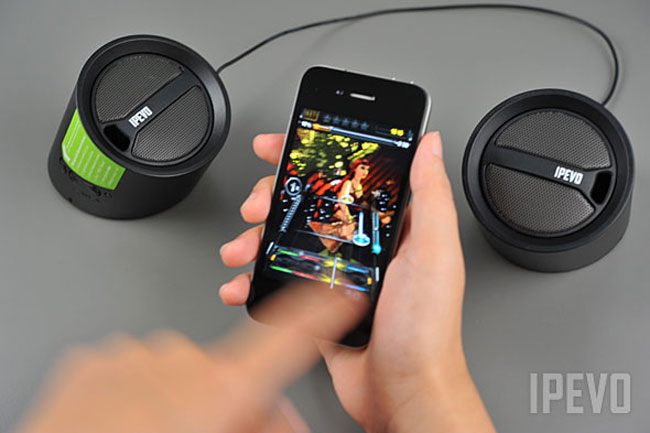 I've been watching the Bluetooth Wireless Speaker revolution from the sidelines now for several months. I've reviewed a few different sets of travel speakers in the past but they were all wired. While I have wanted to try out some of the new bluetooth wireless options such as the Jawbone Jambox, I couldn't get past the asking price of $199 retail ($179 street) for a speaker that would spend the bulk of its time in my suitcase. Don't get me wrong, I'm sure the Jambox is fantastic, sounds great and is worth the money if you plan to use it regularly. I also certainly don't have a problem spending money on something of good quality. It's just that my need for a travel speaker is for those occasions when I'm traveling and want to hear my music, videos, etc. on something better than the speakers in my laptop or iPad.
IPEVO Tubular Doesn't Break The Bank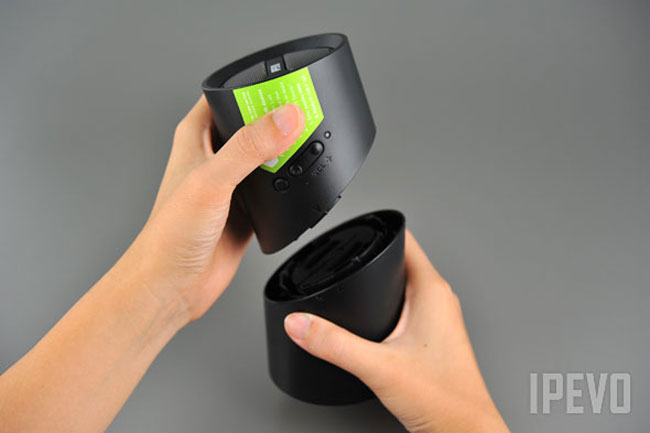 This is actually my second IPEVO product. You might remember my review of the IPEVO P2V webcam for doing mobile device demos. Again, it's a product that solves a specific need that I have at a reasonable price. The IPEVO Tubular Speakers are exactly what I was looking for. They are small enough to stick in a suitcase or laptop bag, yet the sound good enough to compete with most "small shelf" speakers. They are designed for travel. The two speakers connect together in a "tube" fashion when not in use. When you're ready to use them you untwist the tube to separate them out. They connect to each other via a single built-in cable. That's the only "wire" you have to deal with during normal operation. You can play your music to them via Bluetooth. iOS 4.x supports stereo bluetooth music playback. So your iPod touch, iPhone or iPad can stream music to these speakers wirelessly. I also had no problem pairing them to my MacBook Pro. They showed up immediately after pairing as a an Sound Output Device.
There is a power button and volume control right on the speaker itself. Not to mention a small LED status indicator to let you know that they are on or in pairing mode.
How are they powered?
This is both a plus and a minus. The speakers have their own built-in rechargeable battery. There's a USB connector on the bottom of the main speaker that you can plug into any USB power source. It takes 2 hours to charge for 6 to 8 hours of playback. While it's great having a built-in battery, it also means that if you forget to charge them you can't simply pop in a set of AA's.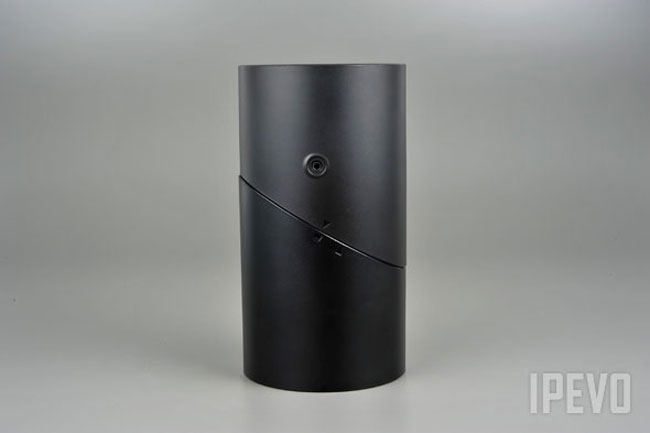 Room for improvement
The speakers work and sound great. I've had zero problems with connectivity or playback. My only issue is that the cable under the speaker for connecting to the second speaker simply wraps around a circular section in the base of the speaker. I would have preferred this to be a retractable cable as it sometimes takes 2-3 tries to get it wrapped around just right so that the end of the cable fits in the holder for storage. Otherwise I have no complaints.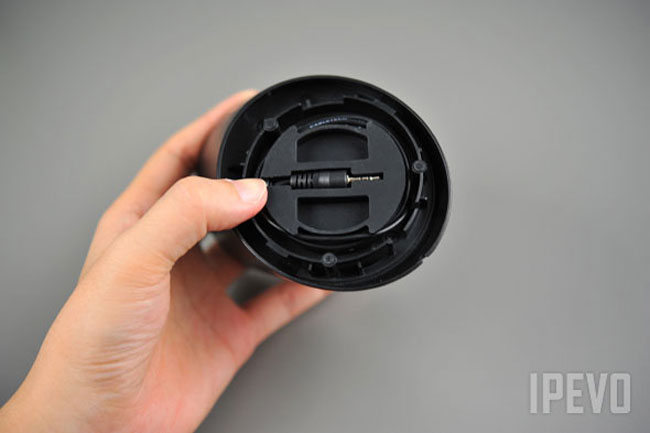 The Bottom Line
These speakers are a great alternative to the more expensive options out there. While they perform well, the best part is the price. The IPEVO Tubular Wireless Speakers go for a mere $59.95 (list price $79.99). That's less than half the price of other speakers in the category and they sound as good if not better than any other travel speakers I've tried.