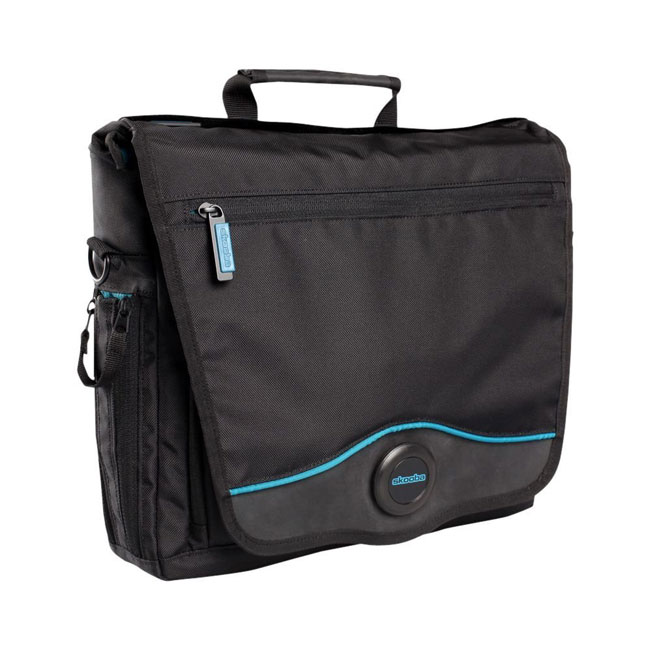 The more I travel, the more I see people using iPads (and to a much smaller degree Android tablets) in lieu of laptops. This is especially true on planes.

In some cases I myself have gone on short trips and used just my iPad instead of my laptop. With more and more useful iPad Apps coming to market each day, I find that I don't require a laptop nearly as much as I used to for day to day communications and social media activities. The iPad may never replace my need for a "work" laptop, but it certainly goes a long way towards reducing that need for things like email, web, expense reports, blogging, etc. That being the case I can see times where carrying just my iPad in my laptop bag is overkill.
Skooba Design has the answer with their New Skooba Tablet Messenger v.3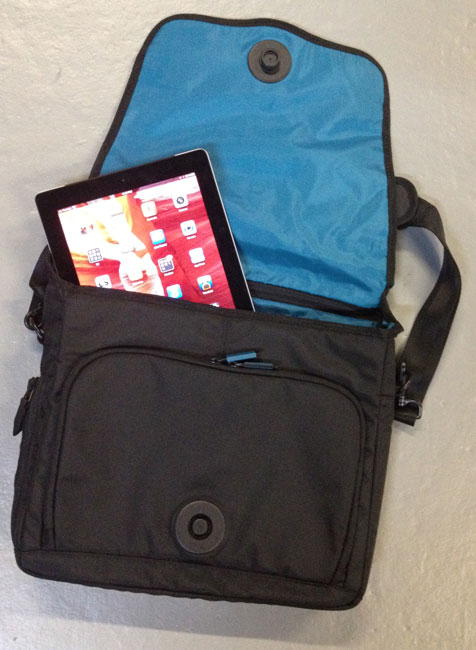 This new bag is designed from the ground up to be a tablet bag, not a laptop bag. It has a special pocket inside for a 10″ tablet.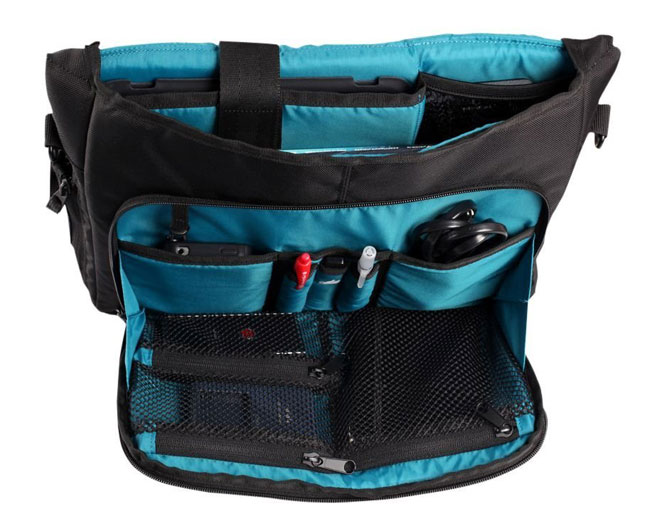 It has plenty of room for the tablet and accessories such as a charger, sync cables, headphones, keyboard, Jambox speaker, etc. I was also pleased to see that it was large enough to also accomodate a 13″ MacBook Air. This makes it a great bag for me because I can really go light with just the iPad or if I think I may need a computer, I can still bring my MacBook Air without totally weighing it down. Since most TSA checkpoints don't require that you remove your tablet from your bag, you can just send the whole bag through the x-ray machine.
I would say the only disadvantage that this bag has over my Skooba TSA Friendly Backpack is that it's not large enough to carry my DSLR, but that's OK because it's so small that I can still carry a small camera bag and fit both under the seat in front of me.
Can you get by with just an iPad on a trip?
This question comes up all the time and my buddy Calvin Carson had a great suggestion: Before going on your trip, try using just your iPad for a day or two while you're still at home. Do the same things that you would do on your trip. Then you'll have a pretty good idea of whether or not you can get by without your laptop.
You can get the Skooba Tablet Messenger v.3 here for about $40 below list price.
Also check out my FAVORITE iPad Keyboard!