We're on the verge of seeing several new wireless speakers enter the market place. The question though is which wireless technology is going to be right for you? The two formats that will likely be competing for our attention (and dollars) are Bluetooth and Apple's New AirPlay technology found in iDevices running iOS 4.2.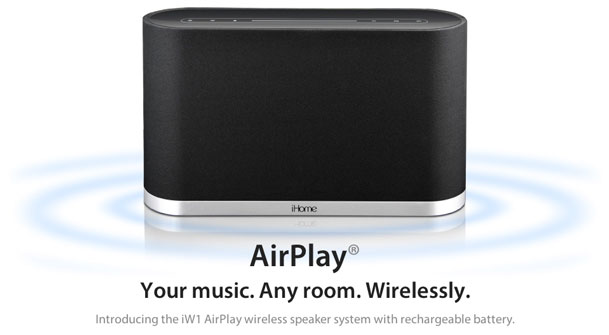 When AirPlay was first announced iHome teased us with a pre-announcement of an AirPlay speaker iW1 they were going to release. No real details were given at the time. So we continue to wait.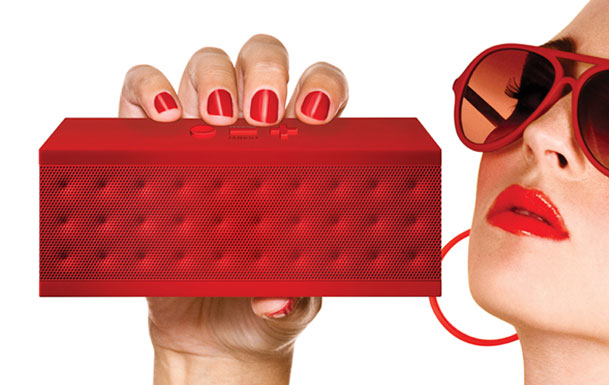 In the meantime Jawbone just announced their new Jambox Bluetooth wireless speaker. This one got my attention because in the iOS 4 Apple finally brought "full" Bluetooth Stereo support to iOS. You might remember my review of the Sony Bluetooth Stereo headset and using it with the iPhone. Back then I was able to use it to listen to music and make/receive calls, but the skip forward/back buttons on the headset were non-functional with the iPhone. Now they work fine with the latest iOS.

Advantages of Bluetooth Speakers
Bluetooth has been around a lot longer and is built-in to lots of devices. If you get a Bluetooth Speaker chances are you'll be able to use it with more than just your Apple gear. Bluetooth is also peer to peer which means you don't have to be on a network to use it. Once your device is paired to the speaker you can just use the speaker wirelessly anytime you're within 30 feet of it regardless of whether or not a Wi-Fi network is within range.

Advantages of AirPlay
AirPlay is new so the performance is yet to be seen. However, seeing how it's built on AirTunes that has been around for a while I'm not expecting any major issues. Video performance will be the only unknown factor at this point. AirPlay has the advantage of distance. While Bluetooth has a limited range of about 30 feet, AirPlay is based on Wi-Fi and therefore can go several hundred feet. You could fire up your iPad that is docked in the living room and pump music out to a speaker on the deck. AirPlay is also not limited to just audio. With AirPlay in theory someone could build a speaker with an LCD in it to be able to watch video content on, in addition to listening to audio content. I don't think we'll see a lot of devices in this category because in order to make sense the device would have to be the size of a TV. However, that does beg the question: will we see big screen TV's with AirPlay built-in? Now that would be cool! Lastly AirPlay has the advantage of being able to stream audio to more than one AirPlay speaker at a time. With AirTunes the current limitation is 3 devices. I use this ability now all the time by sending music from an iMac to the stereo in the living room and the Bose speaker in the Kitchen.
The Bottom Line
While I'm tempted to get the new Jawbone Jambox Speaker just to play, the $199 price tag is a bit of a show stopper for me. While I'm sure it sounds great, I just don't have enough of a need for a "Bluetooth" wireless speaker to drop $200 on it. However, if an AirPlay speaker hits the market soon I'd be more willing to spend the money on it to replace my current setup in the kitchen (a Bose SoundDock connected to an AirPort Express). While the Bose SoundDock has amazing sound, I'd replace it for something that was self contained. (Bose are you listening?) The only reason I have an AirPort Express in that room is to drive that speaker. We should also see some Wi-Fi to Wi-Fi devices in the coming months that will allow streaming without the need of a Wi-Fi hotspot. Ultimately this technology may surpass Bluetooth if it catches on because of the increased range. Things are going to heat up soon and you're going to have lots of choices. Stay tuned!