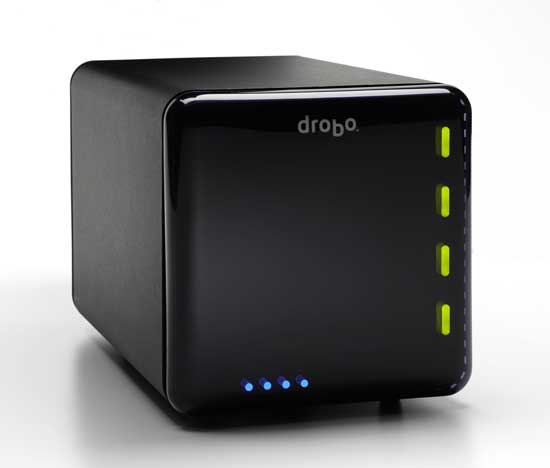 While I've given away lots of things in the past such as Adobe Software at Adobe sponsored events, this is my first big "Terry White" giveaway! It's the largest prize I've given away on any of my blogs or social media channels. Partnering with Drobo, I'm giving away a 4 Bay Drobo Storage unit.
How to Enter
It starts by registering for the contest here. If you register you're eligible. That's it!
However, you can increase your chances of winning by spreading the word on Twitter, Facebook and Google+. Follow me on Twitter and then Tweet about the contest and why you want to win. Include in your tweet "The @TerryLWhite #Drobo Contest" so that your tweets can be tracked. If you're on Facebook then head over to my Facebook Fan Page, Like the page and tell me why you want to win a Drobo. If you're on Google+ add me to your Circles and then mention +TerryWhite in your post about why you want to win a Drobo.
Not on Twitter, Facebook or Google+? Then post your reasons why you want to win a Drobo in the comments below.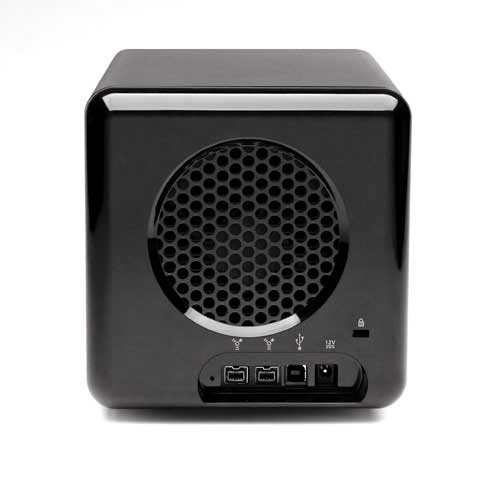 FAQ
Q. What's a Drobo?
A. See my review here.
Q. Why are you giving away a Drobo?
A. I talk about and promote the products that I actually use. Therefore when Drobo offered me a unit to giveaway, I gladly accepted.
Q. What do you get out of giving away this Drobo?
A. Drobo pays me $2.95 per entry
Q. Really?
A. NO, they aren't paying me a dime nor have they ever paid me anything. Not even advertising on my blog (Drobo are you listening? Hello! Just kidding 🙂 ) Like many companies though, they do send me review units.
Q. Is this a US based contest only?
A. Nope, I realize that I have a worldwide audience and it's open to everyone.
Q. Does the Drobo you're giving away come with the drives?
A. Nope
Q. Why not?
A. Because they didn't give me any drives to giveaway.
Q. That sucks!
A. Not really a question, but if you feel that way then don't enter. Have a nice day.
Q. How long does the contest run?
A. You can enter between now and Friday, 2PM ET (GMT-4)
Q. When will we know who won?
A. Hopefully it will be my Monday post next week. So a week from today?
Q. How will the winner receive his/her Drobo unit?
A. It will ship directly from Drobo once the winner has been drawn.
Q. How can I learn about this Drobo you speak of or other Drobo products?
A. Head over to the Drobo website.
Q. Are there any other rules or restrictions?
A. Yes, please no whining. Please don't tell me about how you wish it was something else or run differently or whatever. Just don't enter.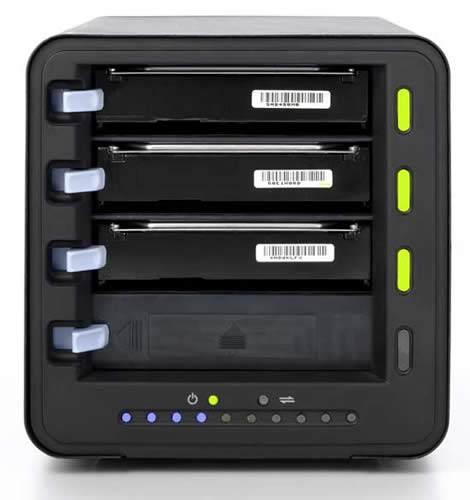 True Drobo Story
I thought I'd share a true story about a recent experience that I had with one my Drobo units. I have three Drobos in my house. One is connected to a Mac mini, which serves as my file server. The second one is connected to an iMac, which serves as my iTunes/Media Server and the third one is a Drobo FS, which serves as a network Time Machine backup. When I got the Drobo FS I installed 4 brand new drives in it. The 5th drive was a 1.5 TB drive that I had lying around from a previous upgrade. Figured since Drobos can have drives of mixed capacities I'd put it to use. After a couple of weeks I got an email. Not from Drobo the company, but from my actual Drobo hardware. Yes, the Drobo can actually email you in the event that something is wrong. The email was a warning that one of my drives was failing. Sure enough it was the old 1.5TB drive. My data was being protected by the other 4 drives and I ordered a new 2TB replacement. I replaced the faulty 1.5TB with the new one and kept right on working the whole time. This was the first time that I got the chance to see a Drobo actually do what it was advertised to do. It protected my data against drive failure with ZERO DOWNTIME! Backups are still important, but it's this added peace of mind that makes me love my Drobos even more!
One more thing…
If there are a ton of entries I'll give away a second Drobo!
Good luck and I'm looking forward to picking a winner!