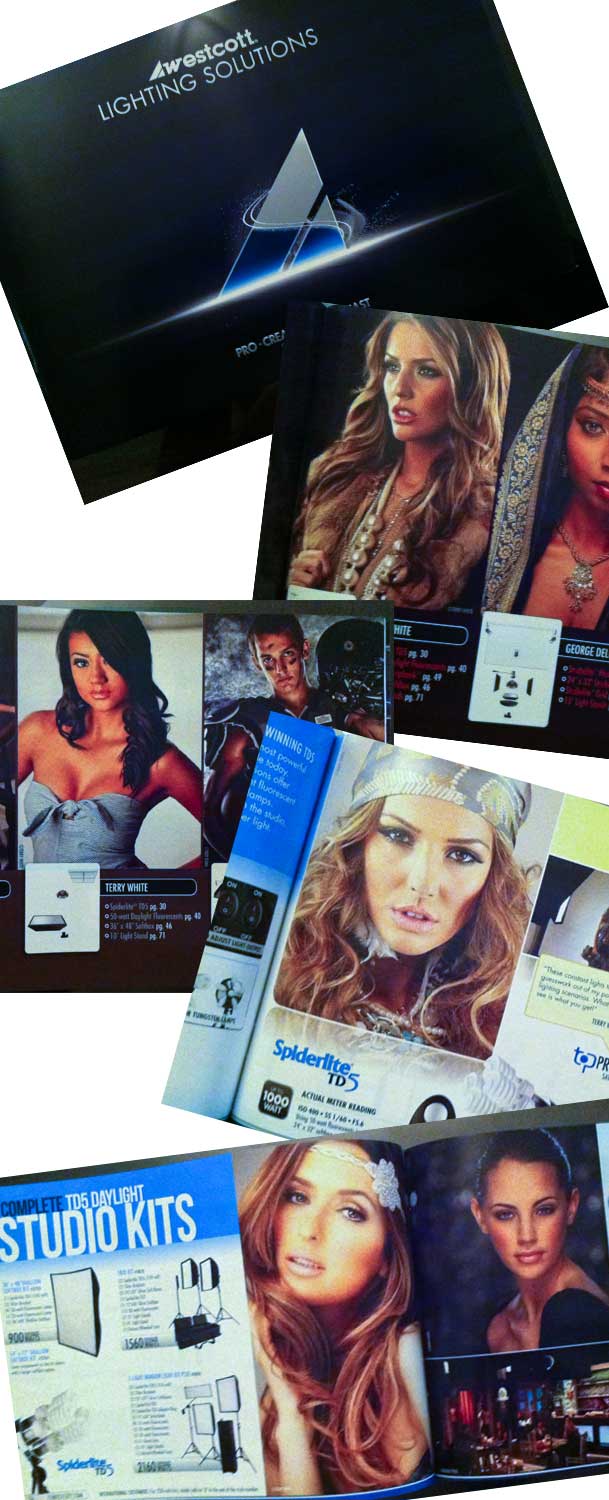 One of things I look forward to every year is the NEW Westcott Catalog! I've been taking my photography more and more seriously over the past couple of years and when a well known company chooses to use one of my images to represent their products, that's a big thing for me. I got a chance to pick up a copy (ok several copies) of the new Westcott Lighting Solutions Catalog here at Photoshop World. Needless to say that I was deeply honored to have not just one image in the new book, but six of my shots featured. Wow! The crappy iPhone shot of the catalog above doesn't do this book justice. Stepping aside from looking at my own images for a minute, this is by far the best version of their catalog yet. There are not only tons of great images from some of the top photographers in the world, but also the book has a new format, layout and it just looks awesome overall!
The NEW catalog is not yet up on their website in PDF, but as soon as it is you'll be able to grab a copy here. If you are here at Photoshop World this week be sure to stop by their booth and pick up a copy.
Don't forget to check out my shots from the Photoshop World Project Runway Keynote.
One more thing….
I was also very thrilled to see my images on their booth too! Woot!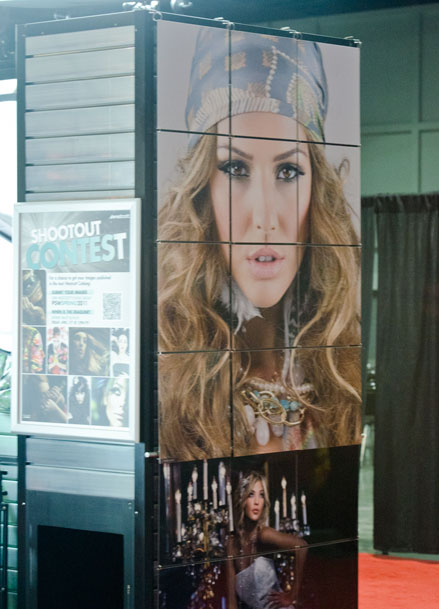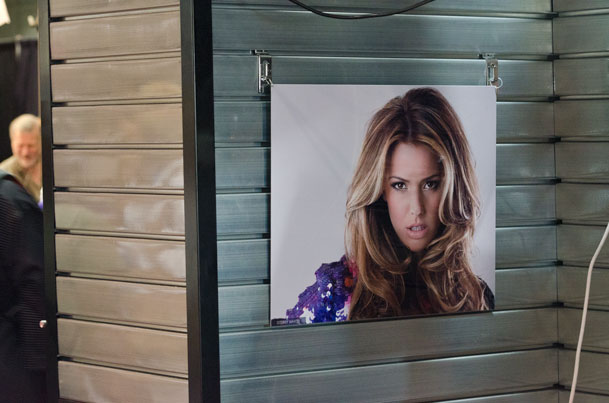 I also have to thank my great models: Aferdita, Cecilia, Lauren, Tika and makeup artist Renata.