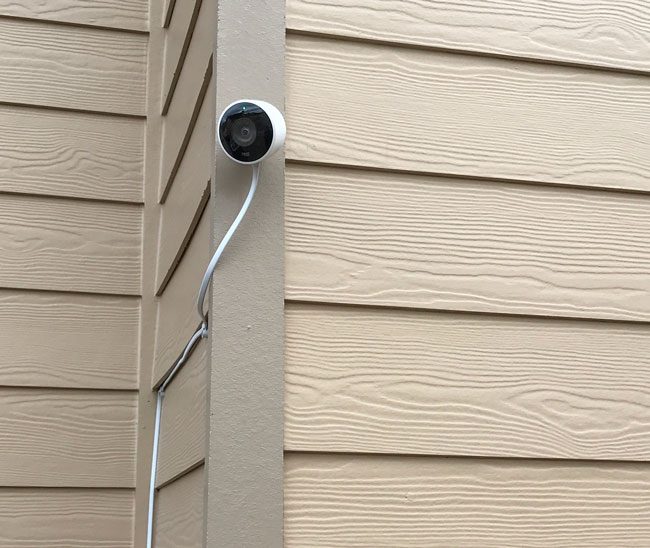 There are several security web cameras and video doorbells on the market right now. Each as you would expect has its advantages and disadvantages over the other one. While there are several viable options out there, today I'm going to focus on three that I use regularly. All of these webcams connect to your home/office network via Wi-Fi. By no means should you walk away thinking that these are the only three options. However, these are the three that I've had the most direct experience with.
Why use more than one brand?
You can absolutely get good cameras from any of the three vendors I'm reviewing today and use that brand exclusively. However, sticking with a single brand may mean that you're missing out on other features and uses that you may be interested in. For example, I like my Ring cameras because Ring offers solar powered options that don't require a power outlet outside the house or having to constantly take them down and charge their internal batteries. Ring also works with Amazon Echo (Alexa) smart speakers with displays so that you can view them in any room without having to fire up the app on your phone.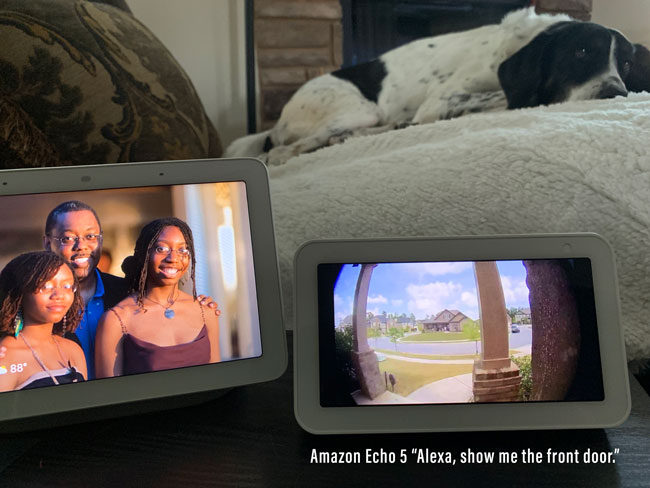 Nest offers both indoor and outdoor cameras that work just as good as the ones from the other two vendors, but I really like that they offer of all things a native Apple TV app so that I can view my cameras on the big screen.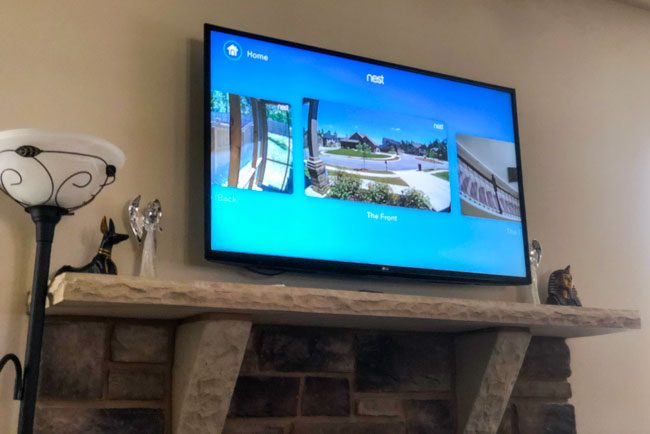 Logitech offers cameras that cost less and have the big advantage of having native HomeKit support. Having HomeKit support means that the cameras can be integrated into HomeKit Automations. For example, if someone walks within range of a camera at night it can trigger lights inside and/or outside the home to come on automatically. Logitech also lets you do more without having to pay for a monthly subscription to store the videos in the cloud. Because Nest cameras are powered via AC they are always recording/streaming whether there is activity or not. This way you can look at any timeframe to see what happened even if there wasn't a specific event trigger.
I love all of these features and use them daily, but don't worry, I'll tell you by the end of this post which camera I'd go with if I could only pick one.
I started with Nest before it was Nest
Continue reading "Nest vs. Ring vs. Logitech – Which Security Camera is Best?"