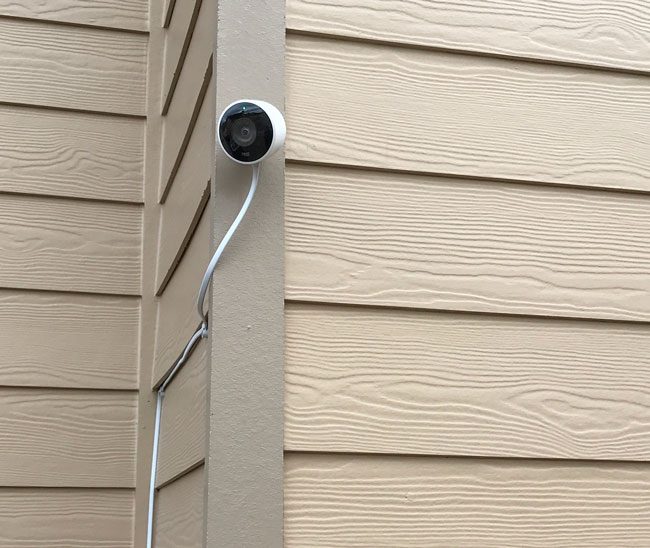 There are several security web cameras and video doorbells on the market right now. Each as you would expect has its advantages and disadvantages over the other one. While there are several viable options out there, today I'm going to focus on three that I use regularly. All of these webcams connect to your home/office network via Wi-Fi. By no means should you walk away thinking that these are the only three options. However, these are the three that I've had the most direct experience with.
Why use more than one brand?
You can absolutely get good cameras from any of the three vendors I'm reviewing today and use that brand exclusively. However, sticking with a single brand may mean that you're missing out on other features and uses that you may be interested in. For example, I like my Ring cameras because Ring offers solar powered options that don't require a power outlet outside the house or having to constantly take them down and charge their internal batteries. Ring also works with Amazon Echo (Alexa) smart speakers with displays so that you can view them in any room without having to fire up the app on your phone.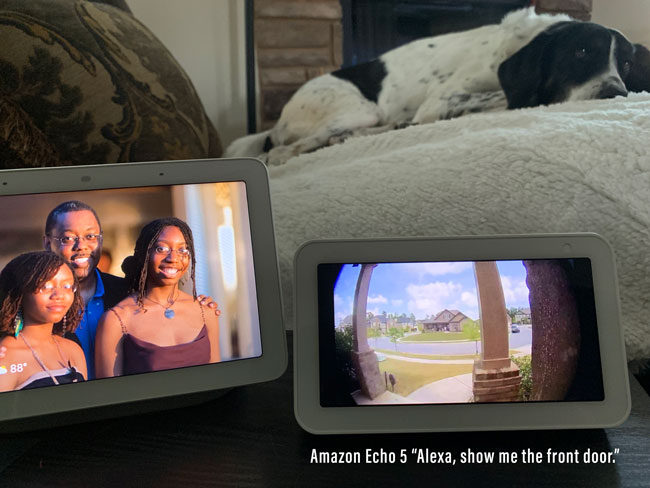 Nest offers both indoor and outdoor cameras that work just as good as the ones from the other two vendors, but I really like that they offer of all things a native Apple TV app so that I can view my cameras on the big screen.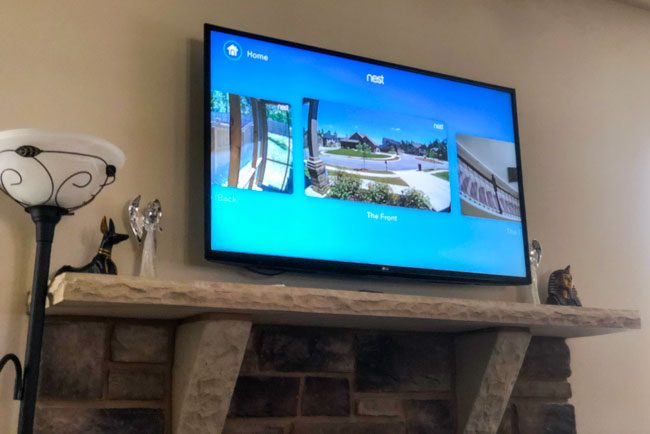 Logitech offers cameras that cost less and have the big advantage of having native HomeKit support. Having HomeKit support means that the cameras can be integrated into HomeKit Automations. For example, if someone walks within range of a camera at night it can trigger lights inside and/or outside the home to come on automatically. Logitech also lets you do more without having to pay for a monthly subscription to store the videos in the cloud. Because Nest cameras are powered via AC they are always recording/streaming whether there is activity or not. This way you can look at any timeframe to see what happened even if there wasn't a specific event trigger.
I love all of these features and use them daily, but don't worry, I'll tell you by the end of this post which camera I'd go with if I could only pick one.
I started with Nest before it was Nest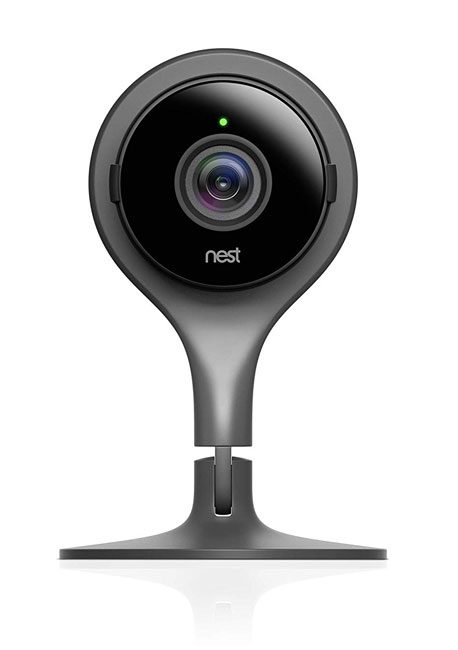 My first couple of WiFi cameras were originally known as Dropcam. Nest bought out Dropcam and changed the name. I like the Nest software and really like the ability to go back and look at any day and time.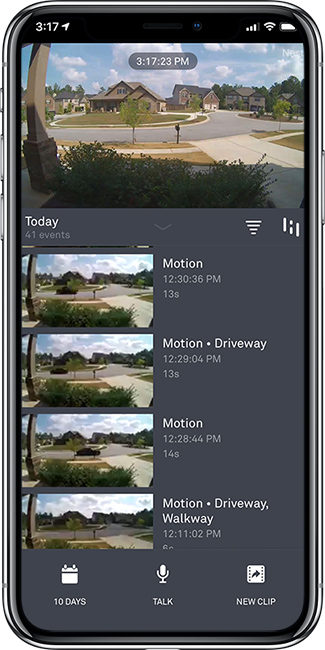 However, if you really want to take advantage of this feature you'll need to subscribe to their Nest Aware cloud subscription. Nest cameras are the least functional without a subscription. Without a subscription you can live view the cameras at any time, but your ability to go back and look at something earlier with be severely limited.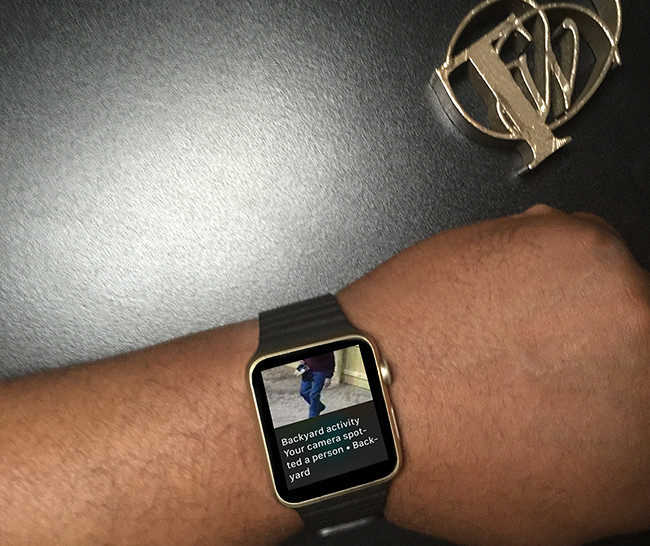 Nest makes a really nice Nest Outdoor Cam that is weather sealed. All of these cameras offer night vision. Nest streams video up to 1080p, but can be stepped down to 720p or less if you want to conserve bandwidth. You can look at multiple cameras at the same time in their app. Each camera has a microphone and speaker so that you can not only hear what's going on, but you can also speak through the camera's speakers.
If you are a fan of Google Home, then Nest may be the better option for you. Although Nest and Apple compete, the one thing I really like about Nest cams is their Apple TV app. I even dedicated a small TV with an Apple TV on it to be able to monitor my outside cameras throughout the day (when i'm not looking at the cameras, the Apple TV acts as a large digital picture frame). This helps to see who is approaching the house before they even get out of their car or delivery van.
When it was time to get a video doorbell, I went with Ring Pro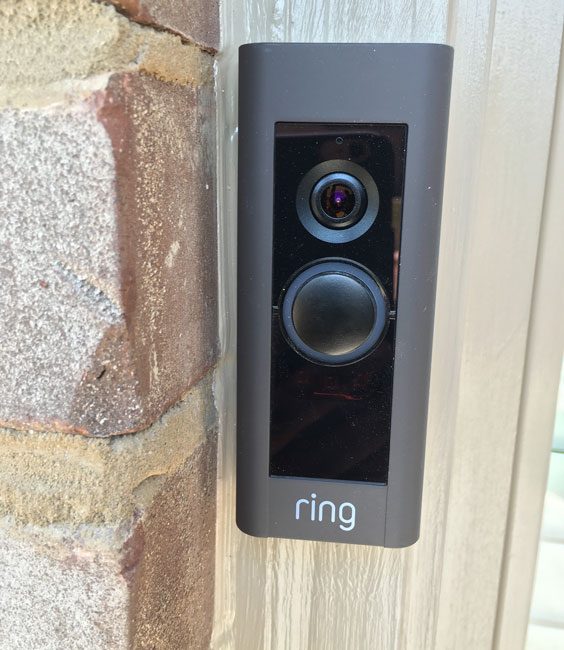 Although there are several video doorbell options now with more on the horizon, when I installed a Ring Pro three years ago Ring was pretty much the only game in town. Three years later I'm still happy with my Ring Pro and Ring keeps saying that they will deliver HomeKit support "soon", but if another viable option comes out before Ring delivers HomeKit, I would definitely consider it. I replaced a standard hardwired doorbell and that's why I went with the Ring Pro. Not to mention that it has a slimmer profile that better fits my door frame. You can see who is at the door after they ring the bell from your smartphone, tablet or even an Amazon Echo with a video display. Just say "Alexa, show me the front door." Like all the cameras mentioned here, you can also do a Live View at any time you want to see what's going on at your door. There are other Ring Doorbells that cost less and don't require hard wiring.
Once I got the Ring Pro I looked at their other cameras to cover views beyond what was just in front of my door. This led me to the original Ring Stick Up Cam because there was an optional solar panel for it.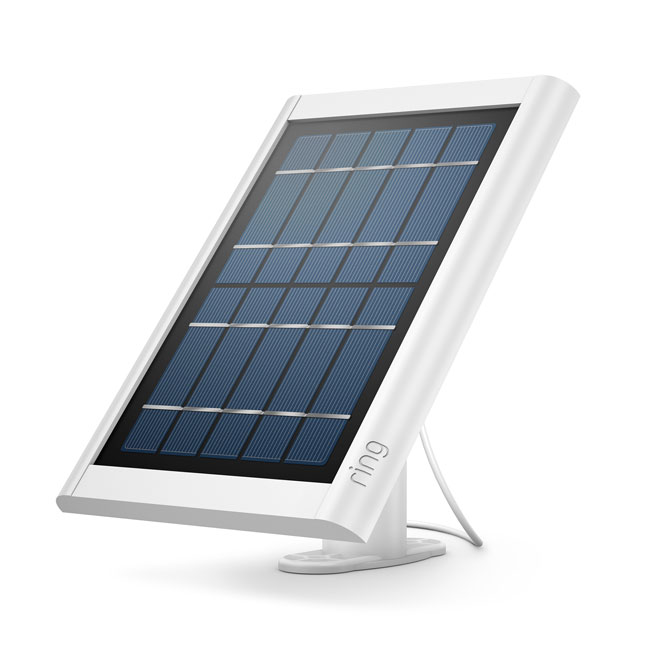 With solar power the battery in the camera would be charged each day by the sun. To date I've never had to manually charge the Stick Up Cam. It just runs 24/7. The only thing with any of these cameras is that they have to be placed within range of your WiFi connection. Otherwise, I'd have one of these mounted in the backyard on a tree looking at the house from the back. Since the Stick Up Cam was working so well, I decided to try their Ring Spotlight Cam.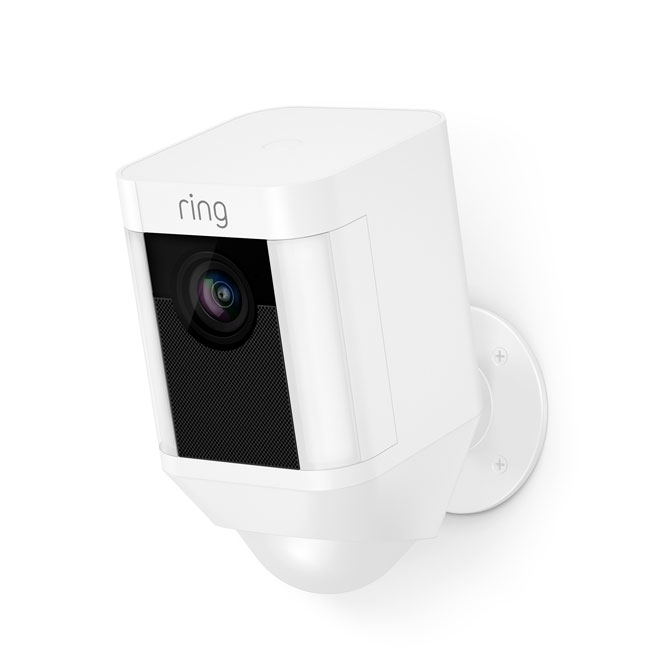 This camera works like the Stick Up Cam, but has a dual battery slot, light and siren. You can set it so that when there is motion at night the light comes on automatically to light the path. This cam can also work with Ring Solar Panel. Like the Stick Up Cam I mounted it and haven't had to touch it since. Both Ring cams have been operational for over a couple of years. Although I don't have one, Ring also makes a nice Ring Floodlight Cam that is designed to replace the light fixture above your garage, or other existing fixtures. Unlike most other Ring Cams this one has to be hardwired to power.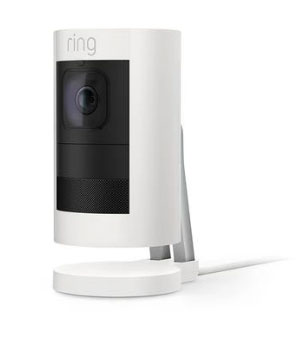 I did recieve their NEW Wired Stickup Cam for review (the only camera in this post that I didn't pay for).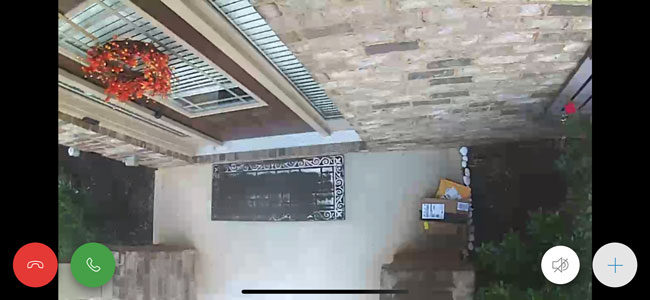 I moved my original Solar powered Stick Up Cam to be my front porch package camera.
Logitech Circle 2 Wired is My Choice for a Great Cam with HomeKit Support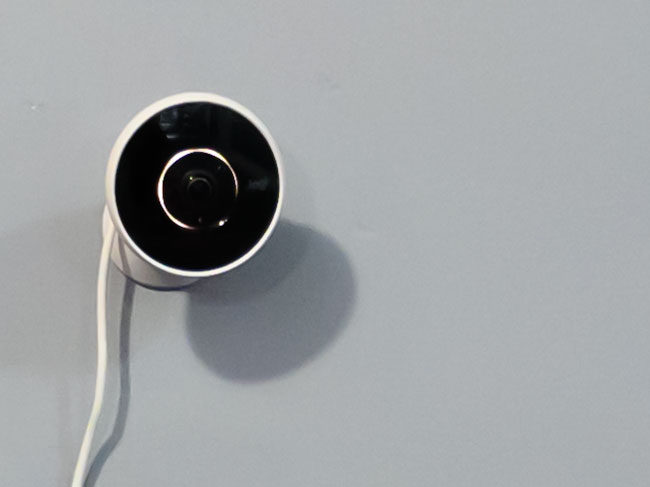 Any webcam allows you to do a live view or view recorded videos via an app your devices. However, the Logitech Circle 2 Wired has the added advantage of working directly with Apple's HomeKit. This means that the Circle 2 cameras also shows up in the Home App on your iPhone, iPad and Macs.
Why does HomeKit matter?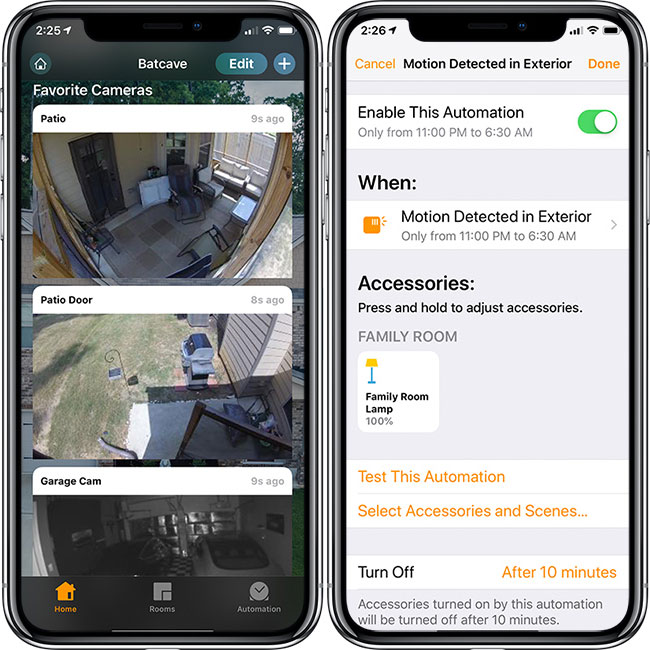 Webcams have more potential than just being your eyes and ears. If the webcam is supported by your smart home platform then you can have the motion from the cam trigger other events. I have a couple of Logitech Circle 2 Wired Cam on my back patio. Thanks to HomeKit support I have an Automation setup that if there is motion on those cameras at night, they turn on certain lights in the house for 10 minutes before turning them back off again. Lights are simple, but it could be much more. These triggers could lock doors, arm a security system or control any other devices that are HomeKit compatible.
Also Logitech has already announced support for Apple's upcoming HomeKit Secure Video. This gives us the hope of more privacy with these cameras and potentially eliminates the need for a paid cloud subscription by encrypting the video locally and uploading it to your iCloud storage at no additional cost.
Which camera is best to get?
If I were starting out today and didn't have any cameras, I would likely buy more of the Logitech Circle 2's than anything else. However, Logitech doesn't currently make a doorbell video camera or have a solar powered option. This would mean that I would still need to get a Ring Doorbell (until a HomeKit native solution comes out that I like) and either install power outlets in more places outside or go with Ring solar powered options. At best I'd be able to eliminate Google/Nest. While I love their Apple TV App, there is one that works with HomeKit cameras called HomeCam. It works, it's just not quite as slick on Apple TV as the Nest App.
What does cloud storage cost once you buy the camera?
Buying the hardware and connecting to your WiFi is all you need to do if you just want to be able to view your cameras whenever you want. However, each of these cameras relies on cloud storage for the footage they capture that you'd miss if you weren't watching live. There are cameras out there that allow you store the footage right on the device via a memory card. Those cameras have the advantage of not requiring any cloud storage fees, but it also means that if the camera is stolen or destroyed, the footage is likely to be gone as well. Each of these three vendors allow a certain amount of viewing for FREE. Live Viewing is free, but that doesn't help if you want to watch something that happened when you weren't looking. Each vendor has different plans at different monthly/yearly costs. I've broken them down here: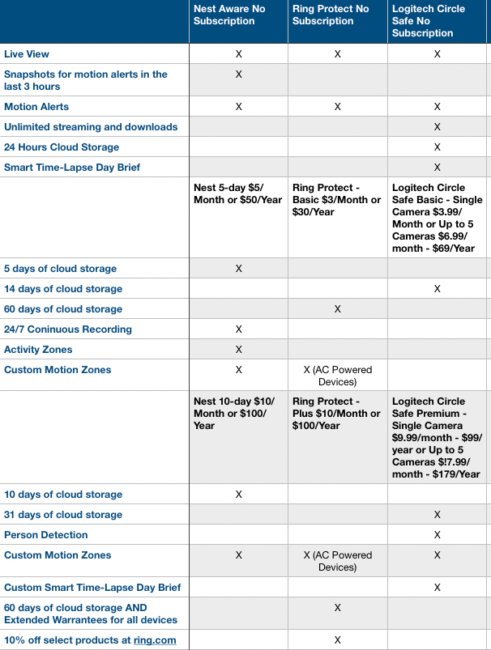 Logitech gives you most for free. Ring gives you the most for the lowest paid subscription and offers a plan that covers all of your cameras. Nest charges the most for their plans.
The Winner is…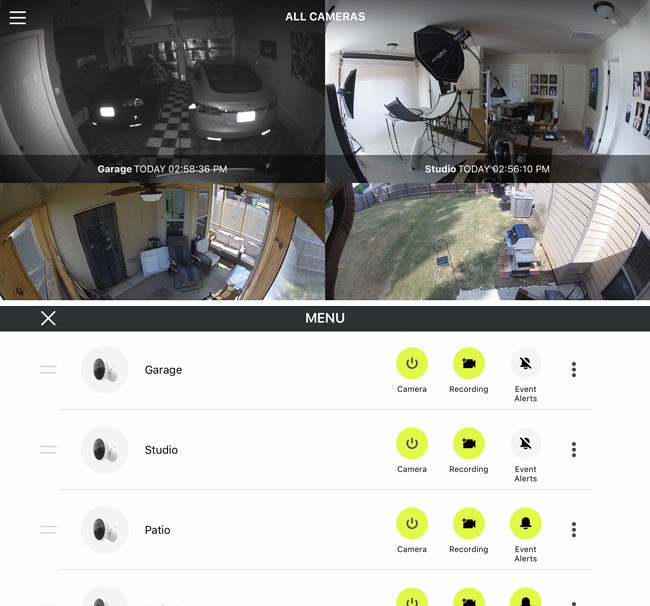 If you're looking to get one camera that does the most, check out the Logitech Circle 2 Wired cam. Yes there is a wireless version that has a rechargeable battery and doesn't require a plug, but that one isn't supported in HomeKit. Logitech also provides the most if you don't go with  a subscription.
Note that cameras that run on batteries don't offer continuous recording. This would run down the battery quickly. Therefore if you want a camera that records continuously regardless of motion events, then you'll want one that is powered via AC. If there isn't an available plug, consider putting the camera inside and up against a window. Logitech even offers a Window Mount.
Get the Logitech Circle 2 Wired here.
Get the Ring Pro Video Doorbell here.
Get the Ring Stickup Cam with Solar Panel here.
Get the Nest Outdoor Cam here.
Get the Nest Cam here.
See the rest of my tech and gadget recommendations here.