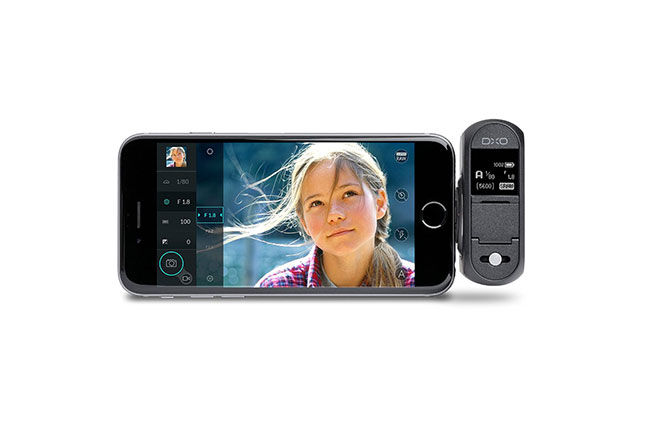 For many people their smartphone is their main or only camera. I'm finding that I use my iPhone 6 Plus to take more and more pictures when I'm out and about. I have no problems with the quality of the images that the iPhone produces, however the one thing that keeps me from using it when it really matters is the lens. Your smartphone has a relatively small lens and sensor. Sure there are some lens attachments out there, but nothing I've seen that rivals the quality of my Nikon glass while still maintaining the convenience of a camera that's in my pocket at all times.
The DxO Labs ONE hopes to solve this problem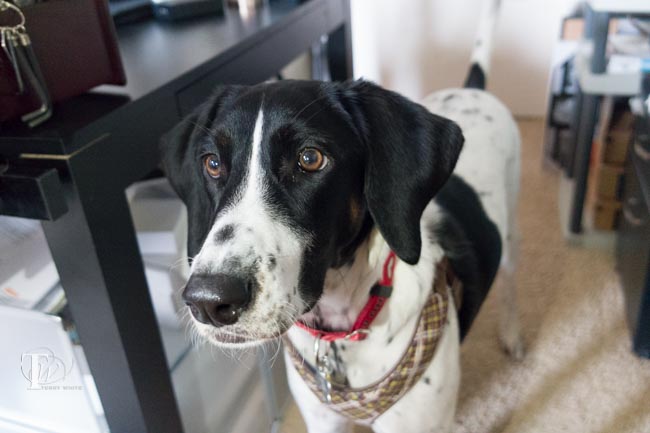 The DxO ONE
is a 20MP digital camera with a 1″ sensor that has its own storage and battery. Unlike other solutions in this category that connect wirelessly and therefore slowly, the DxO ONE
has a built-in Lightning connector that attaches directly to your iPhone or iPad. This effectively turns your iPhone/iPad display into a touch screen view finder. Because of this direct connection there is virtually no lag. Once in you're in the Universal DxO ONE app you can control all the settings on the camera including switching between RAW, Super RAW or JPEG as well as Auto mode, Aperture Priority, Shutter Priority, or fully Manual Mode. You can also switch between taking stills and video.
Sometimes showing is easier than writing. Check out this video review I did:
Here's the image captured in the video: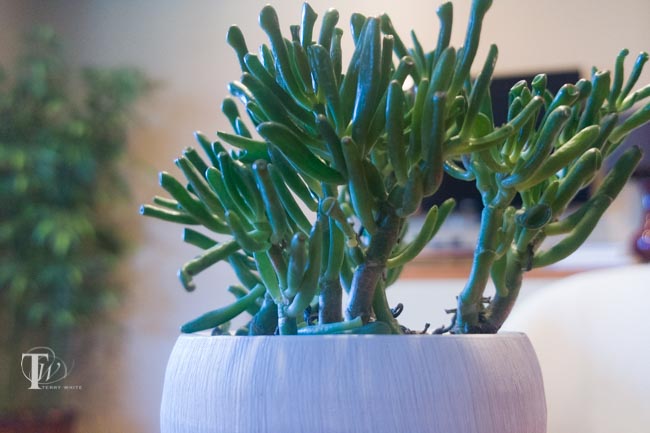 I was very impressed right off the back with the image sharpness as seen in my dog photo above as well as the depth of field with this f/1.8 lens. I was also pleasantly surprised to see that the RAW files are captured in DNG (Digital Negative) format which means that they are compatible with all versions of Lightroom and Photoshop all the way back to version 7.0 right out of the camera. While the camera can capture in RAW the main benefit is that it captures RAW+JPG and the JPGs can be sent right to your iPhone as you take them. Since I'm running low on space on my iPhone I opted to turn that option off so that all images (RAW and JPG) go to the microSD card in the DxO ONE. This way I can selectively transfer just the images I want to share immediately to the iPhone as needed. While the DxO ONE is connected you can review ALL of the images and share them using the built-in iOS sharing features even if the images have not been transferred to your iPhone/iPad.
Sounds good, but nothing is perfect. So what's the downside?
Let's start with the Good:
Small and lightweight (very pocket friendly with round edges and nothing protrudes)
20.2 Megapixels
Great lens for the size (f/1.8) 32mm full frame equivalent
3x Digital Zoom
Built-in battery rated for 200 images
Built-in microSD card slot for unlimited capture without filling up the precious storage on your iPhone
Shoots stills and videos
Shoots RAW (DNG) and JPG
It can still capture images even when it's detached, you just won't have a viewfinder.
The App is easy to use
Now for the Not So Good:
While I love the fact that there is a built-in Lightning Connector, it's too short to be used with pretty much any iPhone case. This means that I have to remove my iPhone case every time I use it.
The battery is rated for up to 200 images, but it seems to be a lot less for me. I noticed that with moderate use it seems to be down to 50-60% within a few hours. Arguably I could shoot 200 images within a few hours, but it seems to drain faster than I anticipated
The image quality is GOOD, but even at ISO 100 in broad daylight the images seem to have some grain/noise. The Super RAW format is designed to take 4 RAW captures at once and combine them together (similar to HDR) to reduce noise in low light. However, I shouldn't have to use it when there is plenty of light.
It does have a 3x zoom, but it's digital not optical. It seems to zoom/apply a crop via meta data.
The RAW format is only 8bit (not 16bit)
Lastly the biggest problem with this device is the asking price. At $599 it's only for the very serious/pro photographers.
The Bottom Line
If you get past the asking price, the DxO ONE is a great option to have for iPhone photographers. I love using it! It will easily become my travel camera for those times when I don't have a shoot planed and don't want to lug around a heavy DSLR and lens. Yes it works with the iPad, but I don't think you should really focus on using an iPad for photography. If DxO offered a model that didn't shoot in RAW and perhaps only captured stills and was 14MP at $199 they wouldn't be able to make them fast enough.
You can get the DxO ONE here from Amazon
You can get the DxO ONE here from B&H Photo