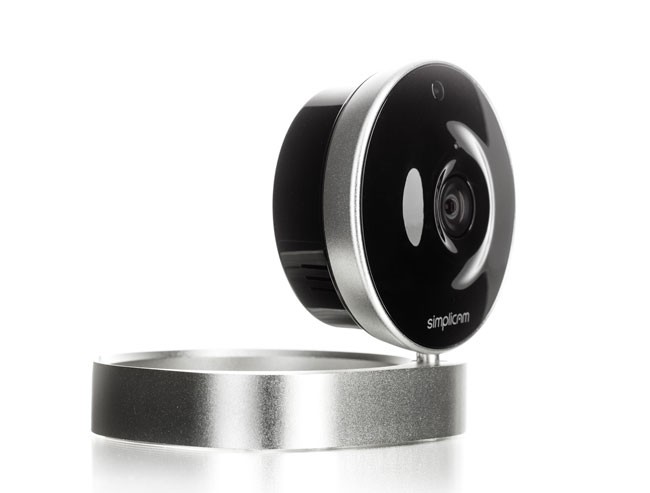 WiFi connected webcams are nothing new. When someone enters this category I quickly look to see if they're adding anything new or if it's just a me too product. In most cases there isn't a whole lot that's new, but companies do sometimes find a way to improve on an already crowded product category. The Simplicam + Closeli is a standard WiFi connected webcam with a nicer design than most. It has a well thought out base/stand as well as things like a 10 foot "flat" USB cable so that you can more easily hide it in your home. This camera can be monitored from your iPhone, iPad, Android device or web browser.
The setup process is pretty straight forward. Just plug the supplied "short" USB cable into your Simplicam and the other end into your Mac/PC. The software mounts in a volume on your computer that you can run from there. Once you're in the setup utility you'll use it to connect the Simplicam to your WiFi network. You'll also create an account on Closeli.com where you'll get a year of included cloud recording service. Closeli like others has different plans so that you can go back and review footage from your camera based on motion and sound detection. They also bring "face" detection to the table to distinguish between someone actually entering the room vs. the cat running by. You can get push notifications of any of the aforementioned types of activity. You can also schedule times when notifications need not be received (you're home) or when the camera should be off. Notifications or not you can see what's going on in the room on demand by just firing up the Closeli app on your mobile device or logging in with your web browser on your computer. You can export clips or still grabs as need. If you need to talk to the people in the room remotely you have two way audio. Yes there is also night vision.
Here's a video review of the product.
The Bottom Line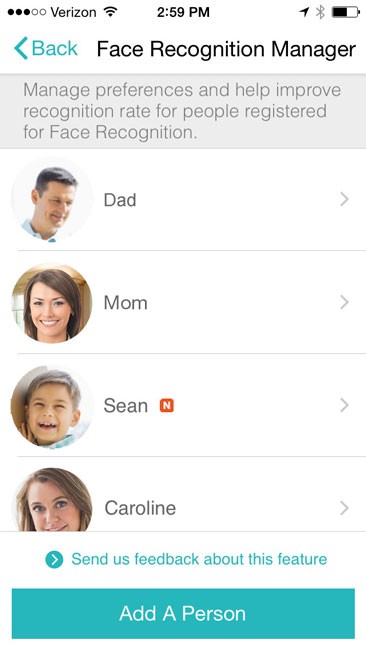 While I haven't reviewed any of the newer cameras in this category lately, I would say that just looking at the specs alone Simplicam brings at least two things to the table over the competition and that's face detection (a beta feature, which can also be set up to recognize specific faces and can tell you when an unrecognized face enters the room.) and a lower priced cloud storage/recording service. The 720p 107° view camera is also better than my older cameras.
You can get Simplicam HD + Closeli here.