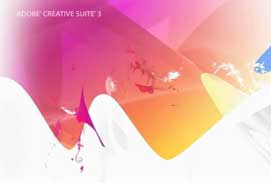 I just got in from San Jose (3rd stop on the CS3: Creative License Tour) on the redeye and I realized just how many updates came out this week. So I thought I'd do a quick recap in case you missed any of it:
Camera RAW 4.1
Adobe released a rather significant update to Camera RAW this week. Beyond the normal support for the hot new cameras, this new version adds very cool and very useful Sharpening & Noise Reduction controls. No longer is it necessary to go to Photoshop just to do good sharpening of your images. There's also a new Clarity slider that you'll have to see to believe.
Camera RAW 4.1 adds support for 13 new digital cameras and backs, including the Canon EOS-1D Mark III, Fujifilm FinePix S5 Pro, Nikon D40x, Olympus E-410, Olympus SP-550 UZ, Sigma SD14, Phase One H 20, Phase One H 25, Phase One P 20, Phase One P 21, Phase One P 25, Phase One P 30 and Phase One P 45.
Camera RAW 4.1 only works in Photoshop CS3 and Photoshop CS3 extended. If you are on an older version of Photoshop, but have one of these newer cameras, you can use the FREE DNG converter to convert your images into .DNG format and then use them in your older version of Photoshop. These controls will also be added to a free update of Lightroom which is do out soon. The Lightroom update will gain these features and more cool things.
Adobe Photoshop Camera Raw 4.1 for Photoshop CS3 is now available for download (Mac | Win) from Adobe.com. You can also just run the Adobe Updater and these updates will be installed for you.
Bridge 2.1
Bridge 2.1 which is a part of the CS3 apps and suites got an update that fixes some bugs that cropped up after CS3 shipped. However, it also got some pretty neat enhancements too:
Multilevel Keywords
Organized your keywords into groups and subgroups as deep a hierarchy as you want by using the multilevel support in the keywords panel. Bridge now includes keyboard shortcuts for applying single keywords or parent keywords. Advanced options allow for storing hierarchy into the file metadata. Easily import and export keywords using tab-delimited file formats.
Improved Cache Management
Control the size of the Bridge cache of thumbnail and metadata information to better improve responsiveness. The cache can also be compacted to improve performance.
General Improvements
Preference control over video and audio file previews
Improved scrolling and renaming performance
Usability improvements to custom workspaces
Improved overall stability
You can update your copy of Bridge by running the Updates command from the Help menu in your CS3 apps.
Adobe Media Gallery Engine
Now you can produce Flash and HTML galleries right in Bridge CS3! The Adobe Media Gallery Engine is a FREE add on to Bridge CS3. It adds quick, powerful Web gallery creation to Adobe Photoshop® CS3, Adobe Photoshop CS3 Extended and the Adobe Creative Suite®. AMG makes it possible to create HTML or Flash-based galleries from any of the file formats supported by Bridge; adjust the galleries using built-in preview; and export the results or upload them via FTP.
Sounds a lot like Lightroom's Web Module doesn't it?
New CS3 Screen Savers
Last, but certainly not least, I got a lot of requests for the cool colorful CS3 styled wallpaper (Desktop Pictures) that people have seen on my Mac during my CS3 Podcast Episodes. I made those Wallpapers available to the general public, but this week I'm also making the NEW Adobe CS3 Screen Saver available for both Mac and Windows. You can download them here and get your CS3 groove on.