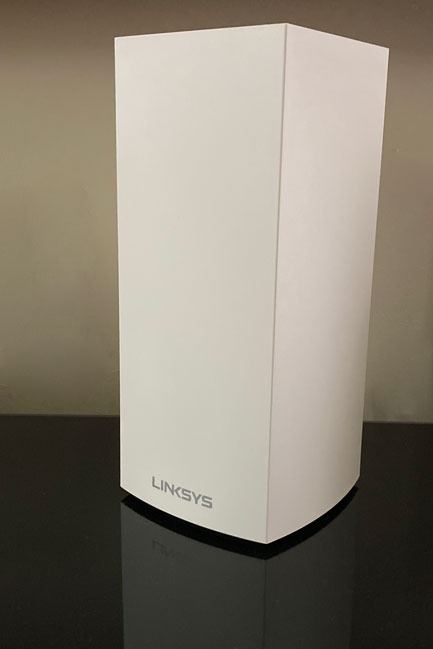 I can't believe that it has been almost two years since I moved away from my Apple AirPort Extreme WiFi routers. You can see my original Linksys Velop review from May 2018 here. I grew my original three node Tri-band Linksys Velop network to five nodes that year and it worked pretty well for me. However, I'm a speed freak. I want the fastest possible network speeds that I can get and I zero tolerance for dead spots. I have a fairly large network with anywhere from 110 to 130 devices connected at any given time. I also have a smart home and stable fast WiFi is a must for a smart home to function successfully. This need for speed lead me to look at the NEW Linksys Velop WiFi 6 Mesh Router.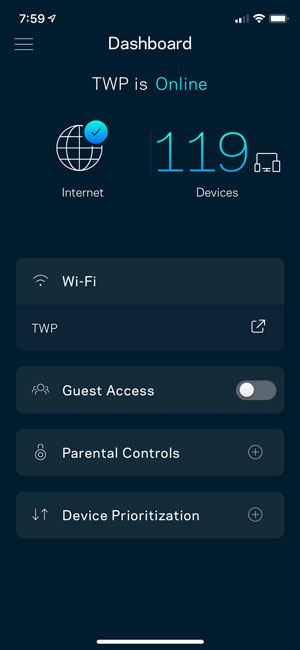 The Linksys Velop WiFi 6 Mesh Router is a BEAST!
It's not only significantly larger in size, but it also improves upon the Velop Tri-band Mesh Router in every way. The specs are mouth-watering.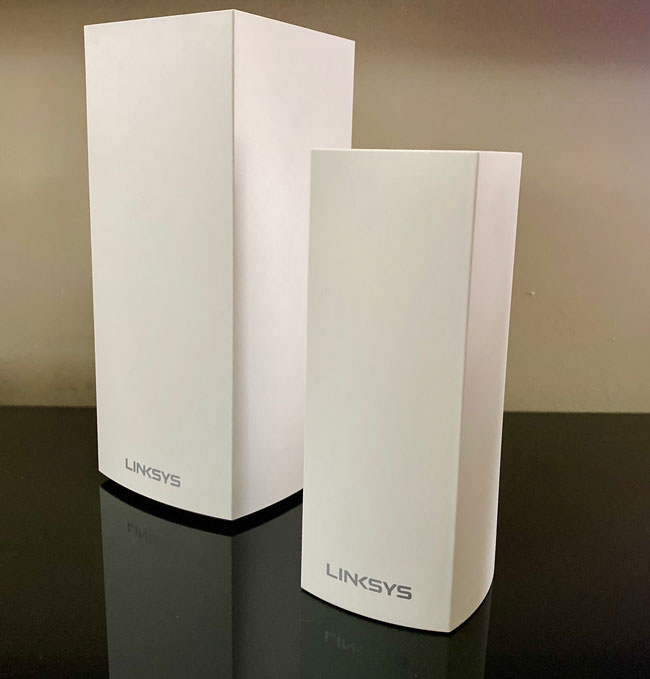 I decided to give this new mesh router a try. One thing that sold me was that it was compatible with my existing Velop mesh network. I figured I could always integrate the older nodes in if I needed to. Spoiler alert, I didn't need to! I bought a two-node Velop WiFi 6 Mesh package. I wanted to see if just the two-node package would cover my home (4,100 sq. feet). I disconnected all five nodes from the previous Tri-band setup and set up one of the Velop WiFi 6 nodes on the first floor and one on the second floor. The one on the second floor is the parent node connected to my cable modem.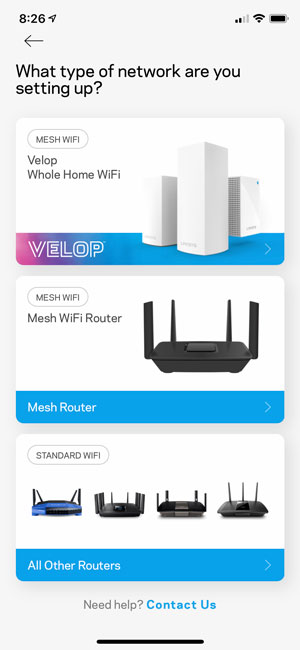 The initial setup takes place in the Linksys Velop mobile app. Since I was already familiar with this process, it was pretty easy getting the new one's setup. The mobile app gets them up and running, but there are still a few settings that can only be configured via the web interface. For example, I initially wanted my 5GHz and 2.4GHz networks separated (more on that later). You can only do this via the web.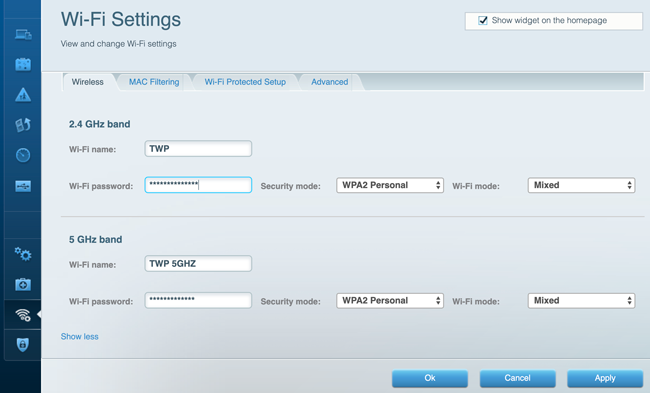 Once I got everything set up, I went around the house running speed and connectivity tests. I was floored by the coverage! This thing lives up to its claim of being able to cover 3,000 sq. feet per node (6,000 sq. feet total coverage). I may have even been able to get away with one node, but I don't like dead spots. As a matter of fact, I went with a mesh network in the first place to eliminate ALL dead spots. Mission accomplished.
WiFi 6 a.k.a. 802.11ax
WiFi 6 is the next-generation standard in WiFi technology. WiFi 6 also known as "AX WiFi" or "802.11ax. I am usually an early adopter of technology, and WiFi 6 is just another example of getting in earlier than later. The only WiFi 6 devices that I have in the house so far are iPhone 11 Pros. Even my newest 2019 MacBook Pro doesn't have WiFi 6.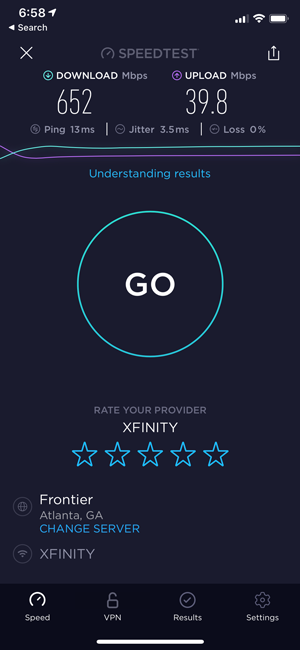 Can I tell a difference? Since the only device that I have that uses WiFi 6 is my iPhone 11 Pro, I can only tell you how it performs on that device. I have to say that WiFi 6 is blazing fast! I have never gotten speeds this fast on iPhone WiFi!
How does the NEW Velop WiFi 6 Mesh improve over the Velop Tri-band model?
You can't go wrong with most modern-day mesh routers available today. The idea is that instead of every client/device having to reach a single router in a single room in your house, a mesh network allows you to put nodes in rooms/areas where you need them and they communicate with each other/the parent node.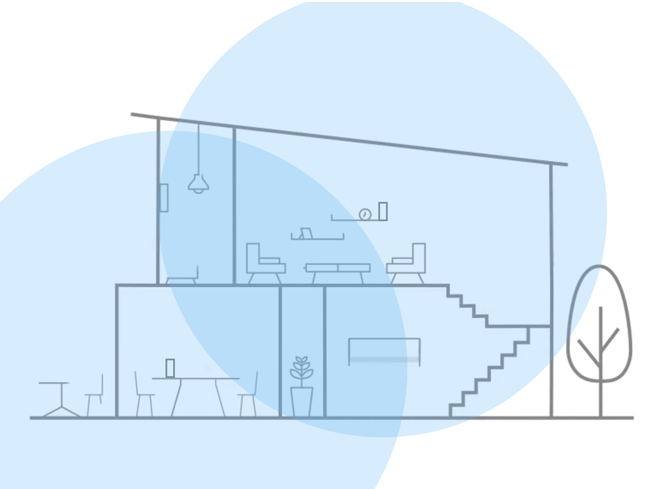 First off the Tri-band model only has two ethernet ports and no USB port for a network storage hard drive. The Velop WiFi 6 nodes have 5 gigabit ethernet ports plus a USB port on each node. The WiFi 6 nodes have a 2.2GHz Quad Core processor vs. a 716MHz Quad Core processor on the previous generation. The WiFi 6 nodes have twice the RAM as well, 1GB of RAM vs. 512MBs. What this means is that the new Linksys Velop WiFi 6 Mesh Router is bigger and faster in every way. I'm not just seeing speed gains on my iPhone 11 Pros. I'm seeing speed gains across the board.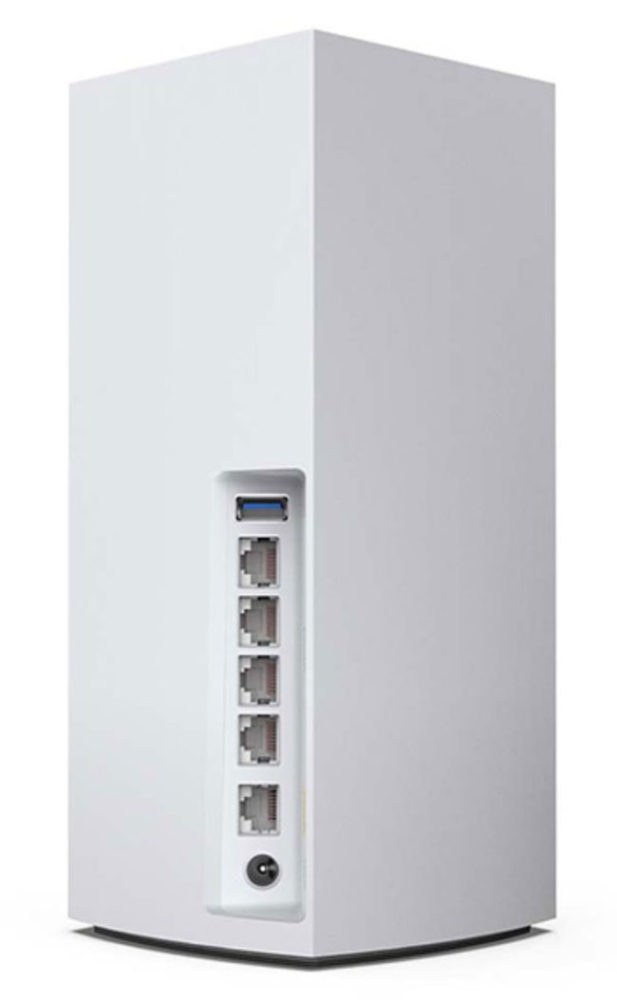 I also never needed to connect any of my Tri-band nodes to this new network. Like I said, I pulled the trigger on the WiFi 6 Mesh because I knew that if two nodes weren't enough I could always add my existing Tri-band nodes back in if necessary. It wasn't necessary.
Separate 5GHz / 2.4GHz Networks vs. a Single Combined 5GHz and 2.4GHz Network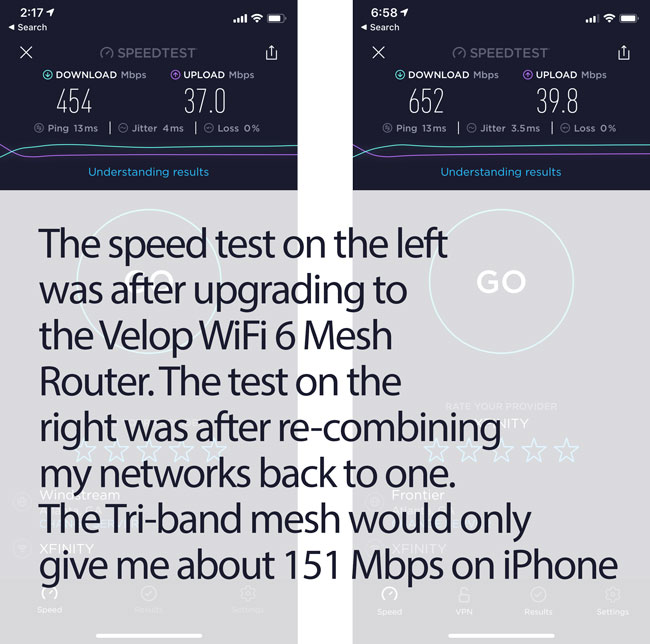 I've been configuring my routers with a separate 5GHz and 2.4GHz WiFi network since 2013. For the last seven years, it worked well for me having them separate. 5GHz offers faster speeds, but less range as it doesn't penetrate walls as well. 2.4GHz has more range but is often slower because it's a crowded frequency with lots of interference from other household devices such as microwave ovens. With separate network SSIDs, I could force the 5GHz devices to connect to the faster 5GHz WiFi.
It's 2020! What I have learned with modern mesh routers is that this really isn't necessary for most people anymore (some newer mesh routers on the market today don't even allow you to separate them.) Especially if you have newer devices connecting to your network. Most new devices do a good job connecting to the best frequency on a single combined network. Last week I decided to recombine my network so that I would have a single 5GHz/2.4GHz network and it was one of my best decisions in a long time. Things work smoother all the way around. My HomeKit smart home devices are also much more stable now. Having separate 5GHz and 2.4GHz may actually slow down your mesh router making it less efficient.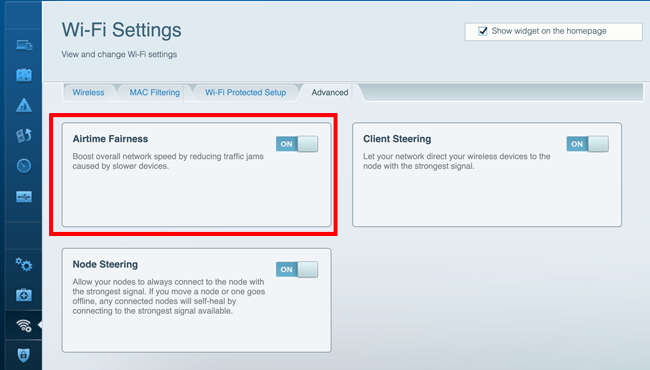 Another benefit: Combining my network back into one SSID also allowed me to turn on the Linksys "Airtime Fairness" feature, which promises to boost overall performance by reducing traffic jams and I did notice even faster speeds with this feature on.
The Bottom Line
Honestly, for the average home, the Linksys Velop WiFi 6 Mesh Router is probably overkill. It's also not cheap. If you ARE looking for one of the fastest most powerful, no dead spot mesh routers on the market then the Linksys Velop WiFI 6 Mesh Router will likely fit the bill. Otherwise, the Linksys Velop Tri-band Mesh router is still a solid choice. Linksys Velop is also slated to get Apple HomeKit Router support, which will add greater security for your smart home devices. They say "coming soon".
You can get the NEW Linksys Velop WiFi 6 Mesh Router here.
You can get the Linksys Velop Tri-band Mesh Router here.
*Note this is NOT a sponsored or paid review. If you buy from my links I make a small commission from Amazon.com #CommissionsEarned