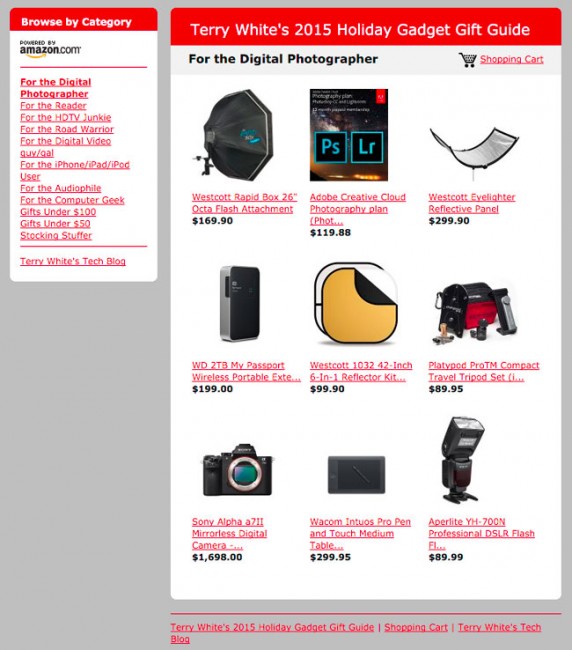 That's right it's my guide to help you with you holiday shopping for the gadget lover (freak) on your list. The way this thing started was each year towards the holiday season all my friends started asking me and emailing about what my picks were in various categories and of course the answers were usually the same. So I decided to compile a list and just email it to the folks that asked.
Once again I've put together a Holiday Gadget Gift Guide to help you pick out gifts for the techies and gadget lovers on your gift list. I've chosen Amazon.com simply because they are the one online retailer with not only the largest presence, but also the one that carries 99% of the items I recommend. Another advantage is that I can continue to add things that come up all the way up to the final days of the holiday season. In previous years I would always find some cool gadgets after the static gift guide was published.
Something NEW This Year!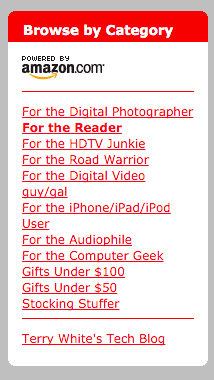 I've simplified my guide this year. Instead of including dozens of products each year (yeah it was overwhelming to me too), I've selected only the TOP 9 Products in any one category. This forces me to only pick the BEST items for my gift guide and makes it a whole lot easier for you to pick a gift.
How did you pick the items that you recommend?
Simple! If it's in my guide it's because I either use it now, have used it in the past or one of my close friends or colleagues use it and I trust their opinion. Now in some cases there may be an item in the guide that is NEWER than the one I use and I had to list that one because my model is no longer available. Unless I've used it or know someone who has, it doesn't get in PERIOD.
How does the gift guide work?
The guide is broken out by Category so that you can shop accordingly. This way you can pick your gift by the kind of person you're shopping for. I know that sometimes you have to buy a gift based on a certain dollar amount or budget (like gifts for co-workers), so I've given you a couple of dollar amount categories too. Happy shopping and in case I don't see you later, Happy Holidays to you and your family! You can go straight to my 2015 Holiday Gift Guide here.
 My Top 10 Picks for 2015
While the guide above has my TOP PICKS for 2015 that I like and would recommend, here are my Top 10 picks for BEST GADGET GIFTS OF 2015:
iPad Pro, Apple Pencil and Logitech Create Keyboard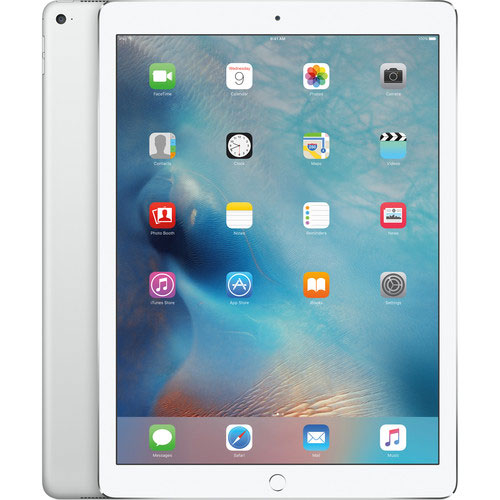 The iPad Pro didn't make it into my gift guide above simply because Amazon doesn't carry it. While I wasn't really that into the iPad Pro, now that I have one from work I'm really really enjoying it. What makes this a no brainer is the Astropad App. Astropad allows me to use my iPad Pro as a graphics tablet with my MacBook Pro on the go.
The backlit Logitech Create
keyboard is also freaking awesome. If you have a Creative Pro on your list, then I think this gift would blow them away.
Get them here: iPad Pro 32GB WiFi, Apple Pencil, Logitech Create Keyboard, Astropad App
Logitech Bluetooth Keyboard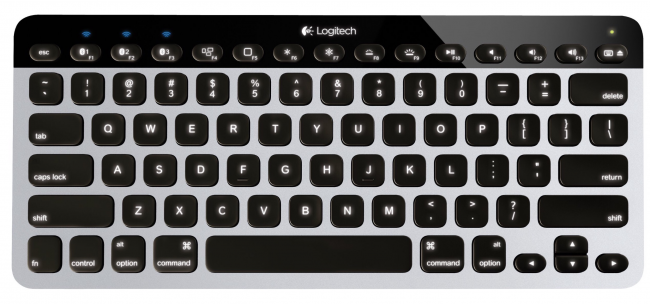 Another winner for me this year has been the Logitech K811 wireless bluetooth keyboard. What sets this one apart from the others is that it can control up to 3 devices at once. I can use it with my Mac, iPhone and iPad and switch between them with the touch of key. As I'm writing this post, I got a text message. I simply hit a key on my Logitech keyboard to switch to the iPhone 6s Plus and I could respond to the text from the same keyboard that my fingers are already on.
Get it here for Mac/iOS
or here for Windows/Android
Anker Backup Battery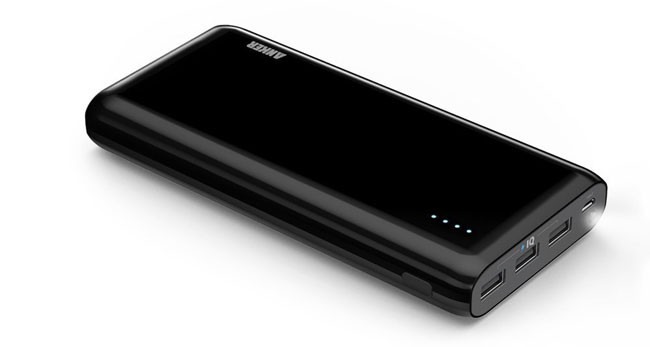 With all these gadgets it's hard to get through a day with everything still charged. This one battery will let you charge multiple devices, multiple times.
Get the Anker Astro E7 here
.
DJI Phantom 3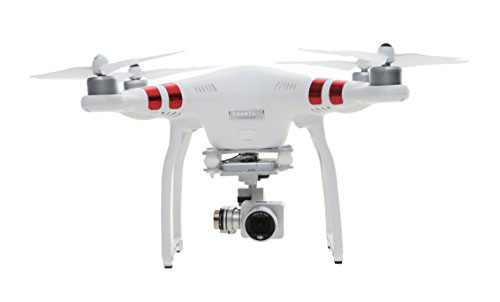 This gadget is just plain FUN!. Not only can you capture stunning videos and stills, but you can just enjoy flying it around. I don't know of a single gadget lover that wouldn't like to have this.
Get the DJI Phantom 3 here
.
Westscott Eyelighter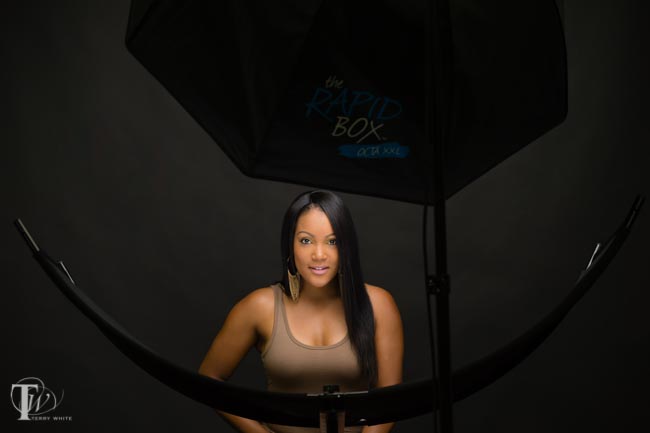 My all time favorite light modifier for my portrait shoots is the F.J. Westcott Eyelighter! I love the size and quality of it and not to mention the crescent shaped catchlights that it creates.
You can get the Westcott Eyelighter here
.
TW Broadcaster RM179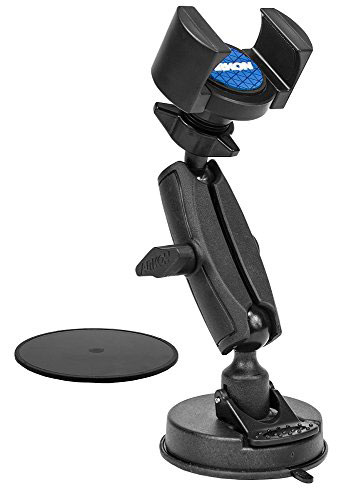 The good folks over at Arkon Mounts created an entire line of mounts for mobile broadcasts and named them after me. I gave them the inspiration for the original model, but they have created even more models based on user demand. Even if you're not into mobile broadcasting, their most popular model is simply an all around great mount for just about any sized smartphone.
Get the TWBroadcaster RM179 here
.
Platypod Pro
 
The Platypod Pro has really come in handy for me a few times this year. It's the tripod for those times when you can't use a traditional tripod. Lightweight enough to be a permanent accessory in my bag.
You can get the Platypod Pro here
.
Nomad Lightning Key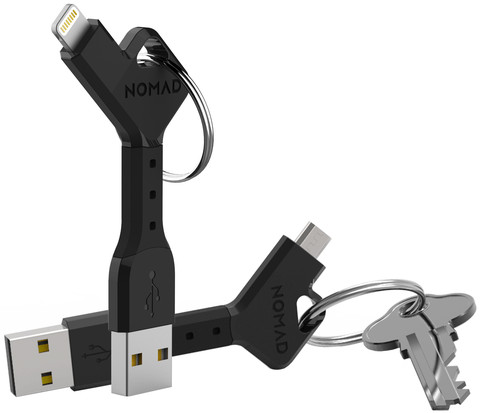 You've probably heard someone say this before: "Hey, do you have a charger for Android (or iPhone)?" Maybe you're the one that usually asks. While USB wall chargers, car charges and backup batteries can charge most devices, it's the different cables that trip us up at time. Nomad make these two adapters that can go right on your keyring.
Get the Lightning Key here
Get the Micro USB key here
.
Drobo 3rd Generation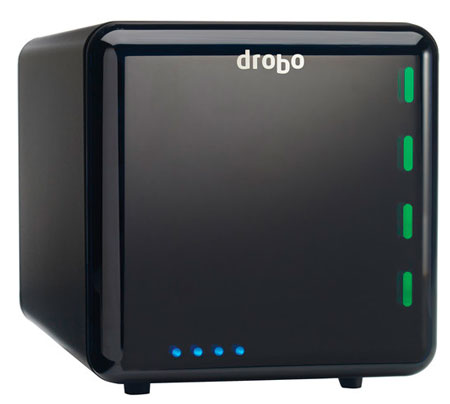 My Drobo storage devices allow me to continue to grow with my massive photo and video collection. Each year I take thousands of RAW files and HD video. Hard drives WILL ultimately die. The Drobo helps protect your data and minimizes down time in the event of a drive failure (you still need to backup!). This 3rd generation USB 3 model just works!
Get the Drobo 3rd Generation here
and these are the hard drives I use
with mine.
1 Year of the Adobe Creative Cloud Photography Plan Pre-Paid Card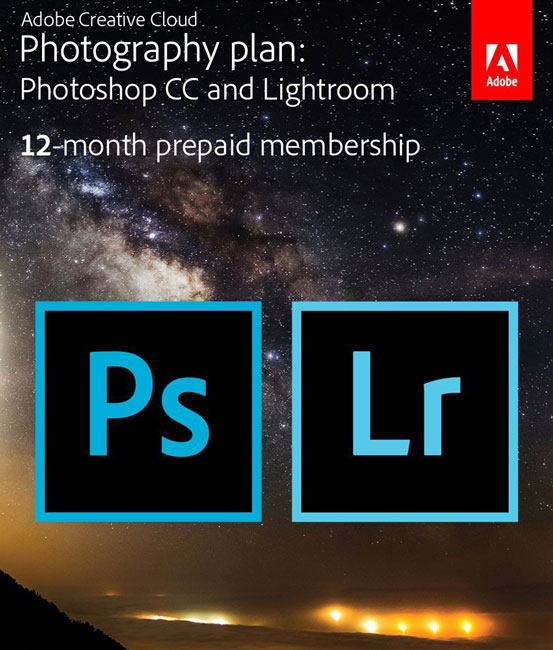 The best gift you can give the photographer on your list is the power of TWO professional grade applications. A full year of Photoshop CC and Lightroom CC would make just about any photographer happy!
Get it here for about $119.88
Also check out "The Only Black Friday App You Will Need"
Extras
Here are some additional recommendations not available through Amazon:.
B&H Gift Card – I buy the bulk of my photo gear from B&H. So if you have a photographer on your list, you can't go wrong with a gift certificate from the LARGEST photo equipment store in the world!

ITunes Gift Card – With an iTunes gift card you can give the gift of music, movies, Apps, TV shows, rentals, apps and more!
Don't need any new toys/gadgets? Consider donating to a charity or helping out someone who is less fortunate than you.
Disclaimer and full disclosure: I don't represent or get kickbacks from ANY of the companies whose products I recommend in my gift guide. I would dare say that the vast majority of these companies don't even know I exist. However, I DO work for Adobe (as I've said from day one) and although there are some Adobe products in the guide, they are are there because they ARE the products I use and recommend and would be using even if I didn't work for Adobe. What about Amazon? yes, if you buy from Amazon a very small amount of ad revenue comes in to help support the blog. That's it!
What if I don't like Amazon? If you don't like Amazon, that's fine. You can buy from wherever you like. You also are under no obligation to buy at all. These are just my recommendations for my friends and fans that are looking for ideas.
Happy Holidays!