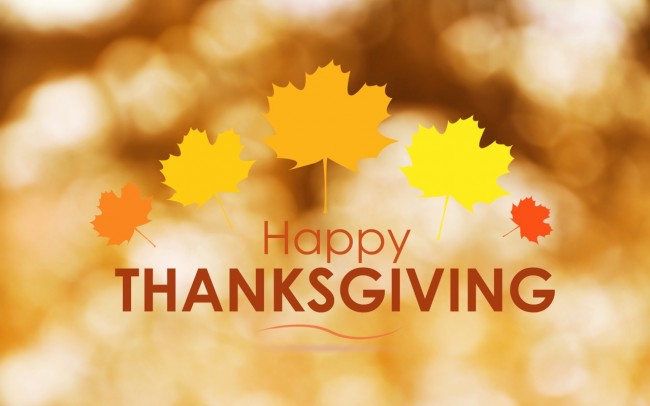 I want to take this opportunity to wish EVERYONE a very Happy Thanksgiving!
I have a LOT to be thankful for and one of the things that I'm most thankful for is the overwhelming amount of support that I receive from my readers and fans. Enjoy time with your friends and family.
If you get into the whole holiday shopping thing be sure to come back tomorrow to take a peek at some hand picked Black Friday Gadget/Tech Deals. I would ask that you not give in to the desires of retailers today and not go shopping on Thanksgiving. Black Friday is starting to become Black October and November and there's really no reason that the deals can't wait until Friday.
Otherwise, enjoy! I'm looking forward to the long weekend.