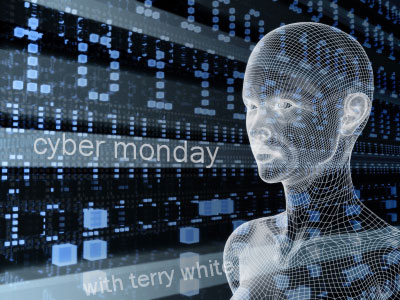 Hey everyone, I just wanted to give you a heads up about 4 Cyber Monday Deals that you can still take advantage of today!
#1
Kelby One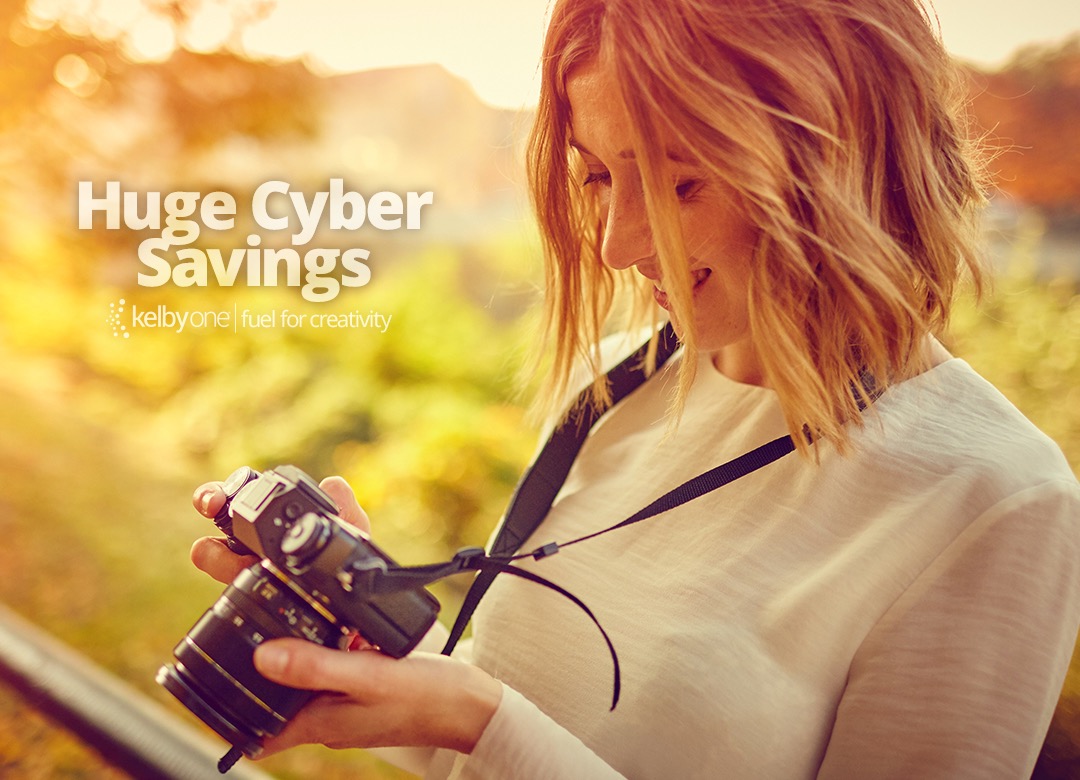 My friends over at Kelby One are offering a lot of great deals:
Kelby One MEMBERSHIP DEALS
Purchase a 1-year membership for just $149 (save $50) & receive as a FREE bonus:
· KelbyOne Creative Mega Pack ($99 value), which includes more than 100 of our custom-made actions, brushes, presets, patterns, tips, and more for Photoshop and Lightroom users.
· Scott Kelby Live at the Tampa Theatre ($69.95 value) – If you missed Scott Kelby's "Light it, Shoot it, Retouch it" LIVE seminar tour, you can now finally experience the entire seminar, from start to finish, as recorded live at the beautiful Tampa Theatre. Watch the trailer
Purchase a 2-year membership for just $298 (Save $100), which includes:
> The Creative Mega Pack (as mentioned above)
> Scott Kelby Live at the Tampa Theater (as mentioned above)
PLUS: Our KelbyOne Hot Tips Guide — an exclusive ebook with 250 of our very best tips for Photoshop and Lightroom hand-picked by the KelbyOne creative team.
BOOKS
Adobe Creative Cloud Photographers Book Bundle: $62.99 (45% off)
The Adobe Photoshop CC Book for Digital Photographers – $54.99
The Adobe Lightroom CC Book for Digital Photographers (spiral bound) – $59.99
The Best Of Digital Photography Book Bundle: $32.96 (40% off)
The Best of Digital Photography Book Series – $24.99
How Do I Do That In Lightroom – $29.95
Photoshop Down & Dirty Tricks for Designers Book, Vol. 2: $30 (40% off) $49.99 list price
PHOTOSHOP WORLD CONFERENCE & EXPO
Full Conference Pass for only $599 ($300 off) – $899 regular price
Get the deals here.
#2
20% Off Everything at Arkon Mounts PLUS Free US SHIPPING!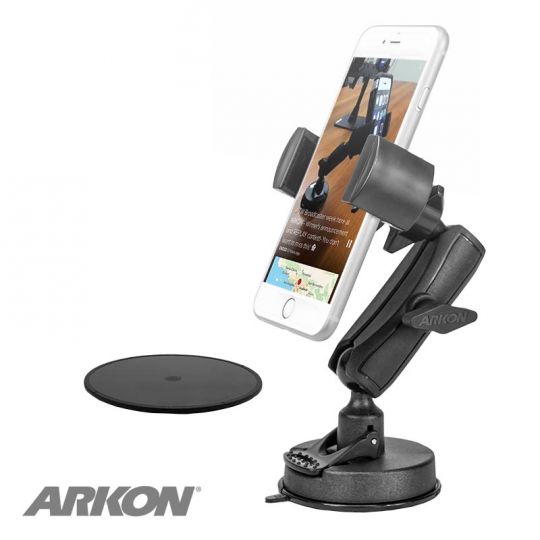 Continue reading "3 Last Minute Cyber Monday Deals You Don't Want to Miss"