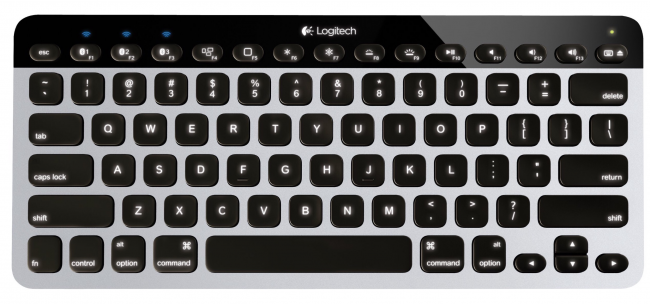 This Logitech keyboard rocks! When I received my iPad Pro last week one of things that was missing from the order was the New Apple Smart Cover Keyboard for the iPad Pro. It's backordered and while I hope to get it this week or next, I kinda wanted to use a keyboard in the meantime. My good friend Larry Becker, turned me on to this Logitech keyboard and I couldn't be happier with it. This Logitech keyboard has a feature that I hadn't seen on other wireless keyboard before…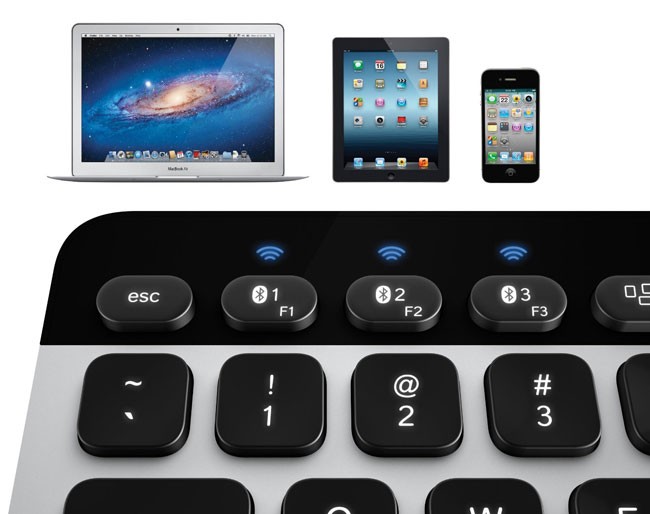 Usually bluetooth keyboards can only be connected to one device at a time. If you paired an Apple Keyboard with your iPad and your Mac, whichever device grabbed it first would dominate it until you physically turned off bluetooth on that device or manually disconnected it. However, the Logitech K811 (and K810) allows you to pair it with up to 3 devices at once and choose between them with a simple touch of a key. I paired it with my iPhone 6s Plus, iPad Pro and Mac mini (server). I had always wanted an external keyboard for my iPhone to use occasionally but couldn't justify dedicating a keyboard to it. This keyboard solves that problem because I can use the one keyboard on any of my 3 devices at any time without any additional setup or jumping through bluetooth hoops. I like it so much that I may swap out my full-time Apple Wireless Keyboard for this one.
Is this Logitech Keyboard just a Mac/iOS thing?
This isn't just for Apple devices. They make two versions. The model I'm using is designed for Apple devices and includes keys like the "Command" key and Home button for iOS devices. However, they also make a version for Windows users that would have the more appropriate Windows and Android keys.
You can get the Logitech K811 for Mac OS and iOS here
.
You can get the Logitech K810 for Windows and Android here
.