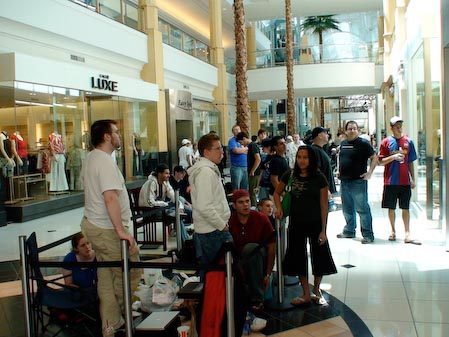 We're just a little over a week away from being able to buy the new iPhone 3g. However, it's going to be a little (in some cases, a lot!) harder to buy one this time around. Last year when Apple released the iPhone I thought it was brilliant that they let you buy the phone and then take it home to activate it on your own time. This was a very innovative way to buying a wireless device. However, it won't be so easy with the iPhone 3g. You'll have to activate the device before leaving the store. This also means, no buying one for your buddy (unless your buddy is with you!).
 
You might be asking, why would Apple make it harder?
That's a pretty easy one to answer. By not requiring you to activate the device before leaving the store gave people a chance to circumvent "the plan" and therefore cause Apple/AT&T a loss in reveune. Many many thousands of iPhones purchased last year were never activated on AT&T. The process to jailbreak (unlock/hack) and iPhone became so easy that even I could do it in a matter of 10 minutes or less.
This time around it will probably still be fairly easy to jailbreak the new iPhone, but it won't really matter if you can't get one without first activating it on a carrier. This way AT&T (and other carriers around the globe) get's their cut/contract up front. So even if you activate it and then cancel the contract, you're still on the hook for an early termination fee.
I certainly see the reasons behind this, but this is definitely going to make for some long lines on day one. I estimate the process to be on average at least 30 minutes a person to complete the process. If you think about it, the average buyer is not going to know which plan they want up front and will have to have things explained to them before completing the activation process. Prepare for frustration and tempers to flare.
 
What's the iPhone 3g really going to cost me?
AT&T has released some rate information (finally) and it seems that the iPhone 3g plans ARE going to cost you more than the previous plans. For one, text messaging is no longer included. You'll have to pay extra for a text messaging plan if you want it. Also the low cost of entry of $199/$299 for the 8GB and 16GB models only applies to NEW AT&T customers or those who are eligible for an upgrade! The rest of us must spend $399 or $499 respectively. AT&T has also annonced a "No commitment" option for $599 or $699 for the 8 or 16GB models, but no timeframe as to when that/those options will be available.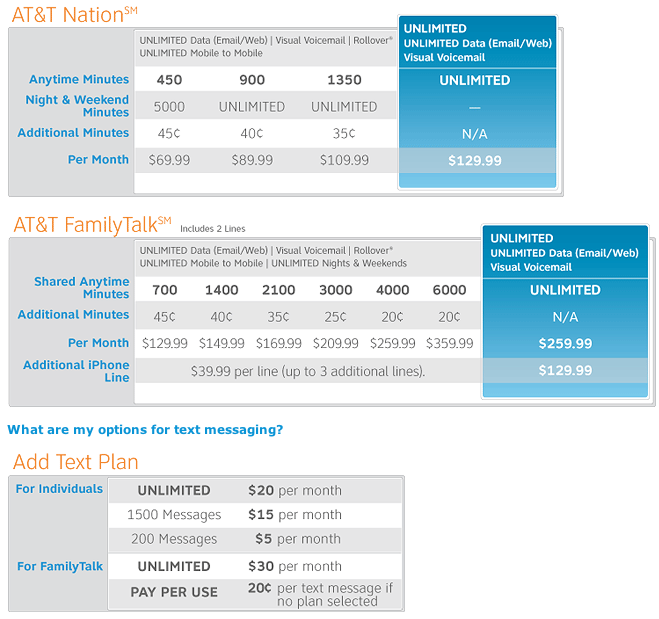 What about the iPhone 2.0 software for those of us with iPhones/iPod touch already?
Apple has not released a date as to when the FREE iPhone 2.0 software will be available for existing iPhones. Speculation ranges anywhere from any day now til some time on the 11th. Although the software is probably done (after all the software has to be done in order to be included with the new phones), Apple is probably going to wait to release it to continue the buzz around the 3g model. Technically, existing iPhone users will get all the same features that the iPhone 3g has except the faster 3g data and the built-in GPS. Those are hardware specific features and you'll need the new handset to get them.
 
Sales begin at 8am on July 11th
Due to the longer process to buy an iPhone, AT&T has announced that the iPhone will go on sale at 8AM on the 11th. Last year's iPhone went on sale at 6PM (and I was in and out in 15 minutes with 2 iPhones!). Be sure to check out the AT&T iReady Check List (PDF).
 
Apple has put out this Guided Tour video showing the new features of the iPhone 3g/iPhone 2.0 software update. Check it out! (If I didn't know better I would swear this guy is part robot 🙂 )