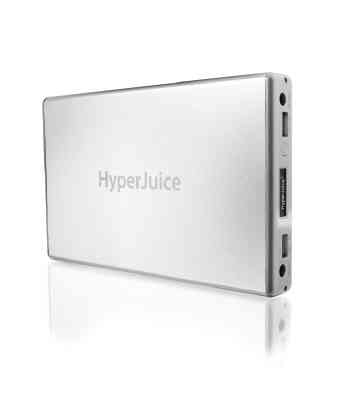 There I am at my desk at 5PM on a Sunday and I can hear the rain outside. Next I hear the wind really whipping by and bam, there go the lights. After a few seconds the lights came back on and then after a few more seconds they went off for good! Sure my APS UPS Systems kept my Server and Internet Router going for a while before they eventually ran out of juice. Since I was headed out of town the next morning I just decided to relax and take it easy for the rest of the evening. However, the one thing that I definitely wanted to keep charged and running the entire night was my iPhone. I have a battery that I keep in my backpack which is good for a couple of charges, but I had never tried to go all night with it. Also while I was sitting at my desk I hadn't plugged my phone in so it was already down to around 40% battery left. That's when I remembered my HyperJuice battery that was also in my office and fully charged!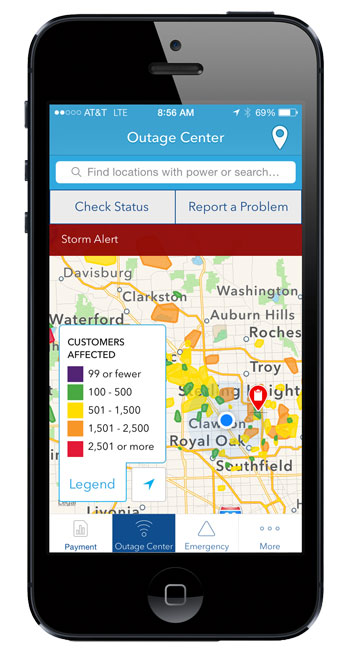 I commend DTE Energy for having a nice App to not only report the outage, but get status updates and see what other areas are affected:
The HyperJuice  to rescue!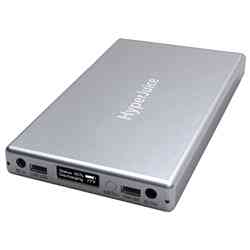 This battery is really designed to power your MacBook for long periods of time when AC power isn't readily available. However, it also has a USB port for charging/powering phones and tablets. I plugged my iPhone into the USB port and not only did I wake up fully charged 8 hours later, but the HyperJuice still had plenty of juice to top off my MacBook Pro as well! When I originally bought this battery it was for long flights and being at seminars where there were no plugs nearby. I hadn't carried it in a while and never thought that I'd be using it to get me through the night because of a power outage.
You can get/find out more the HyperJuice here.
BTW, it's 2014! Can't we agree that power lines should be buried? Sigh…