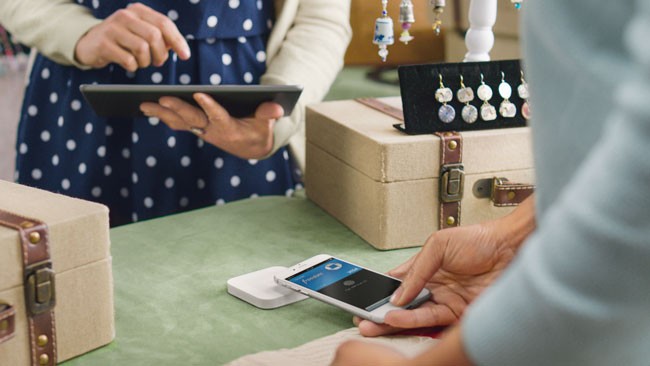 I predict that 2016 will be the year of contactless payments. Apple Pay, Android Pay and Samsung Pay will continue to grow in adoption. This is largely due to the fact that here in the US most merchants must upgrade their point of sale terminals to accept "chip (EMV)" based credit cards. While they are in the process of doing that, those new terminals will also be able to accept NFC Contactless Payments. That's GREAT! What about the little guy? The mom and pop shops that don't have a brick and mortar location. The dog walker, baby sitter, fitness trainer, bake sale, users group, mechanic, lawn service, photographer,  housekeeper, consultant, tutor, makeup artist, hair stylist, yard sale, etc. can now join in on this revolution thanks to…
Square Allows You, Yes YOU to Accept Apple Pay and Android Pay
I've been a very happy Square user since the beginning. Although I have a day job, I have done paid work with my photography hobby over the years. It has been great telling my customers that they can pay by credit card. Now I could even say that you can pay with Apple Pay! Square has shipped the long awaited NEW Bluetooth based chip reader/NFC Reader.
With this $49 accessory anyone with a Square account can accept both chip based credit cards and contactless payments such as Apple Pay.
Here's a video on how it works:
I don't do a lot of personal paid side work these days as I just don't have time. However, it's nice to know that when I do I can accept all the various payment methods that the big guys do. The New Chip Reader comes with the Bluetooth reader, a standard USB charging cable and the magnetic strip reader that you've already seen or been using. The Chip reader is only for EMV Chip based credit cards and Contactless NFC Payments. If you want to swipe a credit card the old fashioned way you'll use the square reader that plugs into your device.
Sign up for a Square Account here. Once you setup your account you can go to your dashboard and order the NEW Chip Reader. I love using Apple Pay when I shop, now I can extend this great secure method of payment to my photography customers!