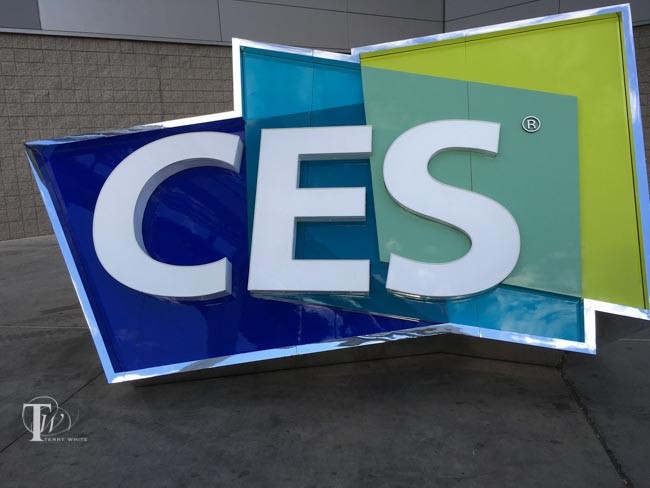 I've been into gadgets and technology since I was a kid. Yet believe it or not CES 2016 was my 1st CES (Consumer Electronics Show). It was always something that I said, "I'm going to the next one!" and then it would always sneak up on me and be too late to plan a trip. Well this time I made plans early and took off work to go. I expected a gigantic tradeshow with lots of cool gear to look at, but what I actually got was a little different…
CES 2016 is a MASSIVE SHOW
Any company that has a new consumer gadget or technology to introduce will likely exhibit here. There were plenty of companies that I recognized and yet many I had never heard of before.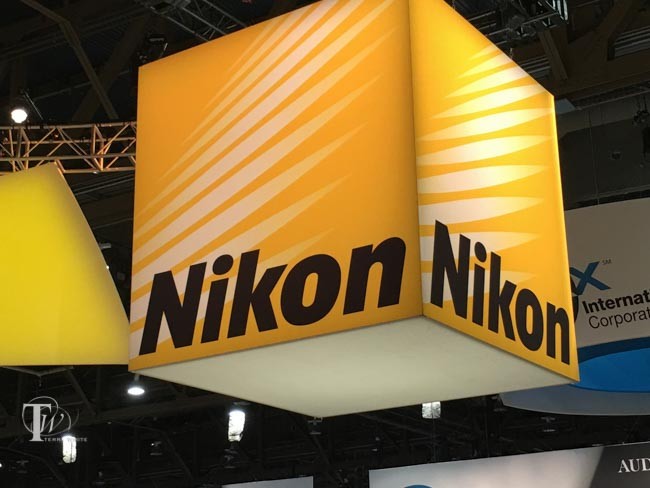 Nikon was the first booth that I wanted to stop by. Normally when Nikon exhibits I pop in, say hi to my friends and move on. However, this was the show that they introduced several new products.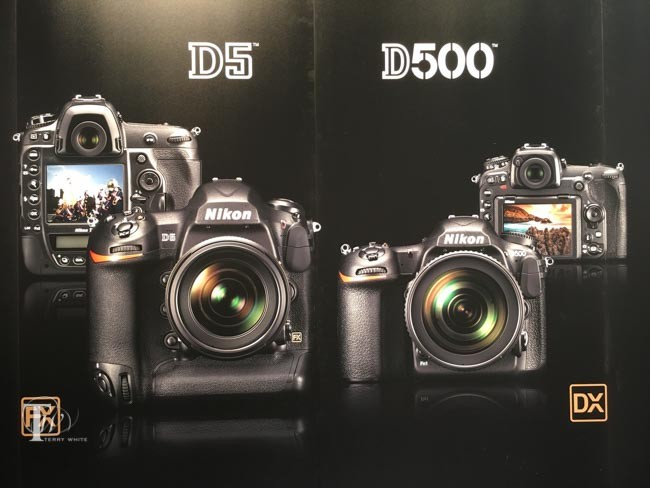 The two most significant products were the NEW Nikon D5 and D500. These two NEW bodies are aimed at anyone that shoots or needs to shoot high speed. Think Olympics and sports in general.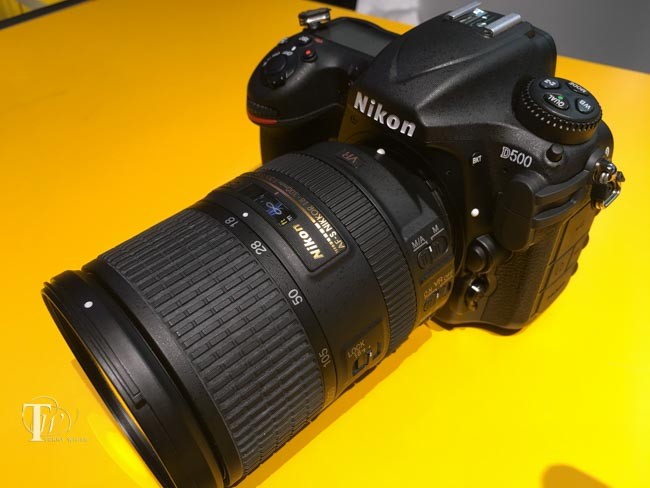 The specs on both bodies will make your mouth water.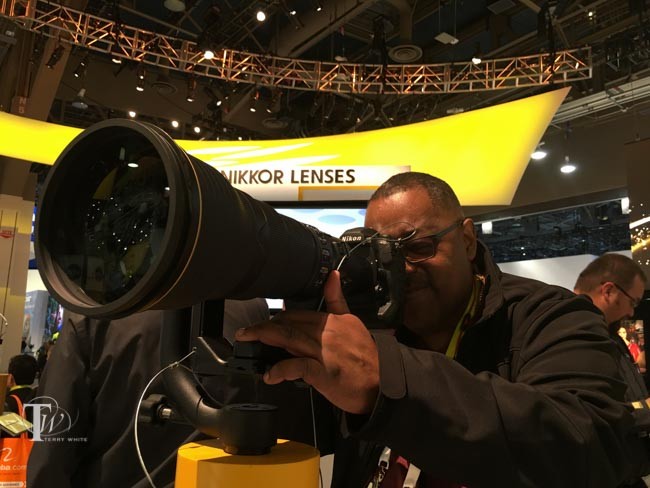 I got to get up close and personal with each camera and they were nice to play with.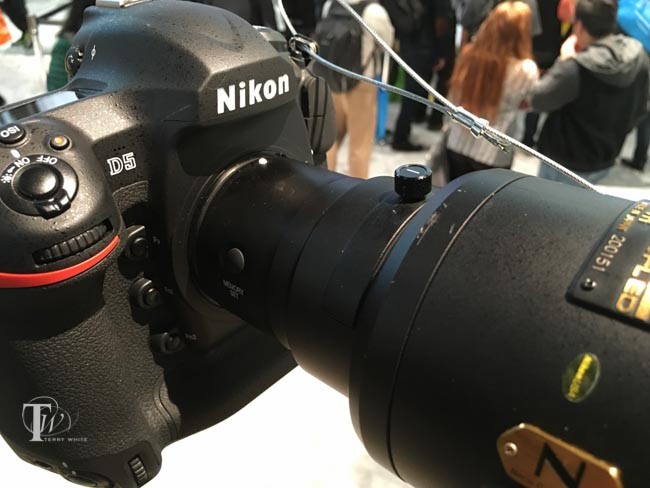 This is one of the main advantages to a show like this. No matter how much you read about a product, there's nothing like actually getting to hold it in your hand and ask questions about it from the qualified reps in the booth.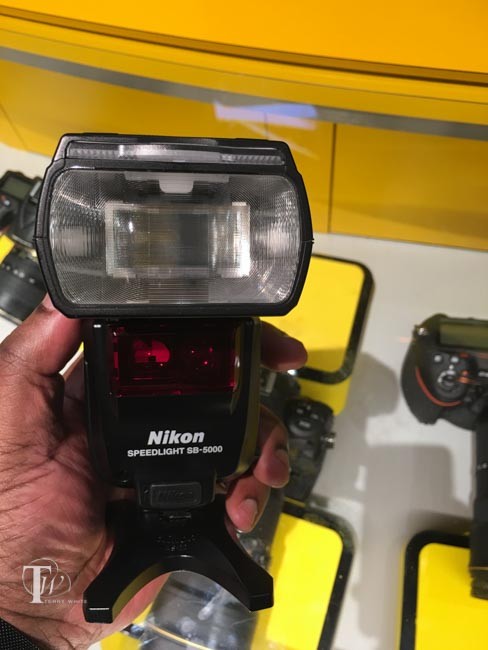 The NEW Nikon SB-5000 addresses most of my concerns with the troubled SB-900 and SB-910. It's smaller and has built-in fans for cooling. Best of all it has built-in RF (radio) control. Line of sight or external triggers are no longer required. My only remaining concern is the price (about $600). See all the NEW Nikon products in one place here.
When all of or most of these specs make their way into the D810 and D750 successors I will be ready with cash in hand!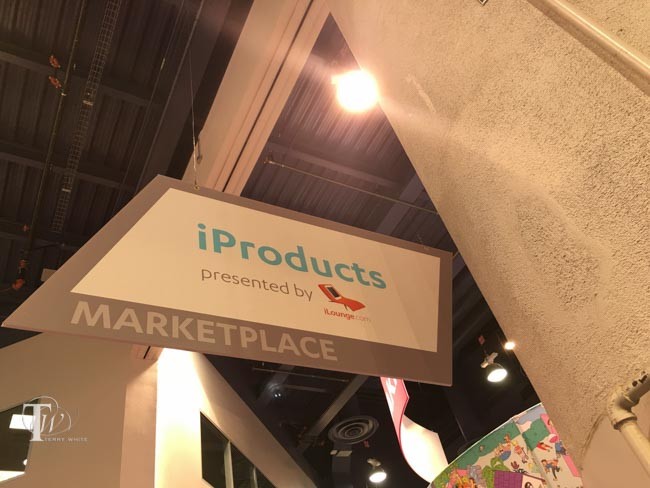 The next thing I was kinda surprised by was that there was an entire hall dedicated to iDevice (iPhone, iPad, iPod touch, Apple Watch, etc.) products. It really shows you just how big the iDevice eco-system is.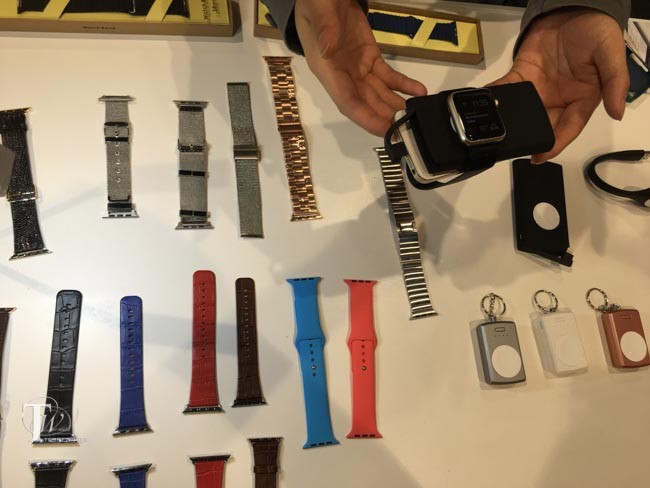 In years past I guess there was no shortage of iPhone case manufacturers/suppliers. This year there were still plenty, but now they're also selling Apple Watch bands and even backup batteries.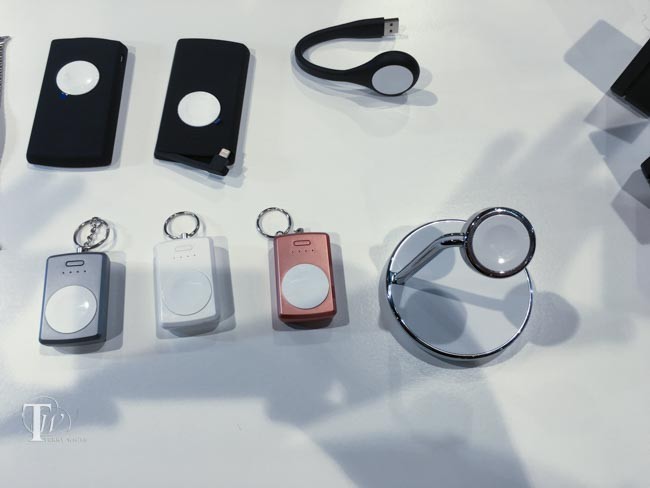 The Apple Watch Stand pictured above rivals the Apple Branded one and it's going to go for a fraction of the price. iWant!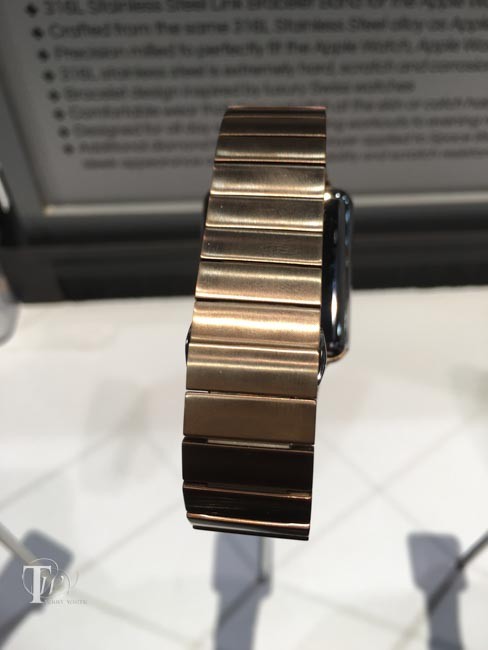 The folks over at HyperDrive had a huge booth on the show floor and they were showing off all their new Apple Watch accessories including this band that actually gets the color right for the Gold Sport Watch.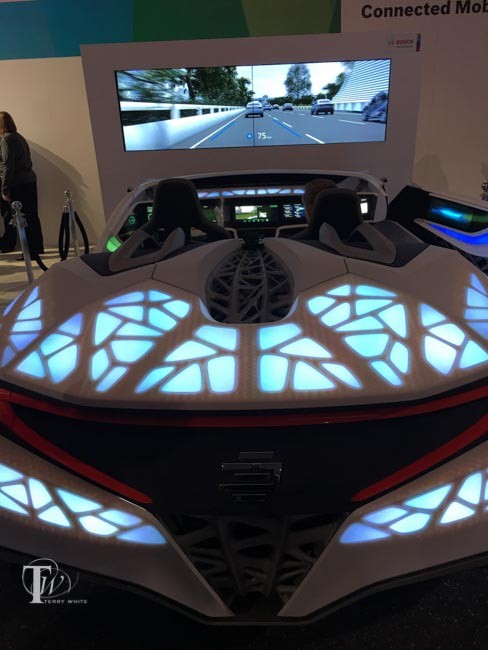 Next it was impossible not to notice all the automotive tech and every car booth had a simulation that you could enjoy.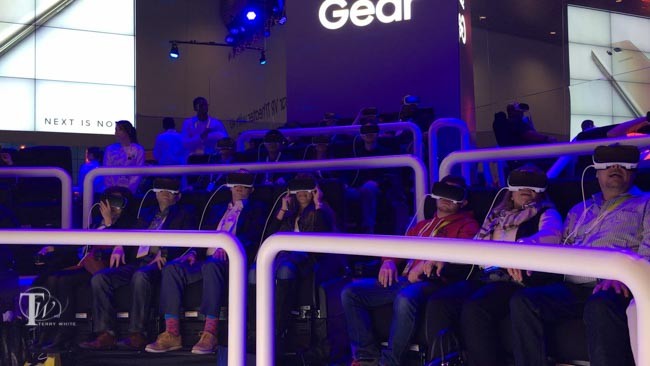 Without a doubt the next trend and takeaway is that everyone is thinking VR (virtual reality). Samsung had this entire display setup where a couple dozen people could experience their VR solution all at once. It was like a ride at a theme park.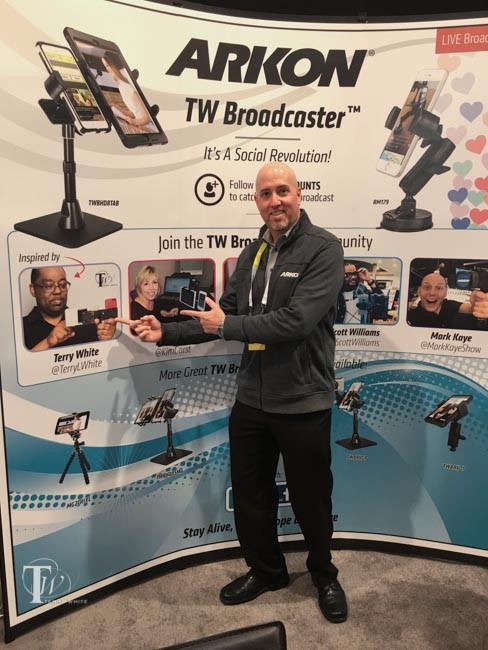 Before leaving the iProducts area I had to stop by and see good friend Aaron Roth over at Arkon Resources. Back in August 2015 I challenged them to build a product that would let me Live Stream with two devices at once to two different audiences (Periscope and Facebook) and that vision became the TW Broadcaster
. They were there in full force with several TW Broadcaster products. Hey look! That's me. #Honored. Take 10% anything you order from arkon.com with the discount code: twhite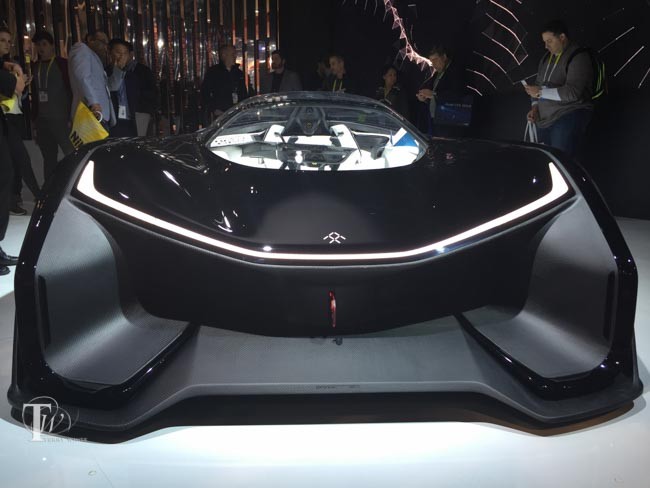 The next trend that was very visible was autonomous electric vehicles. I got up close to the Faraday concept car.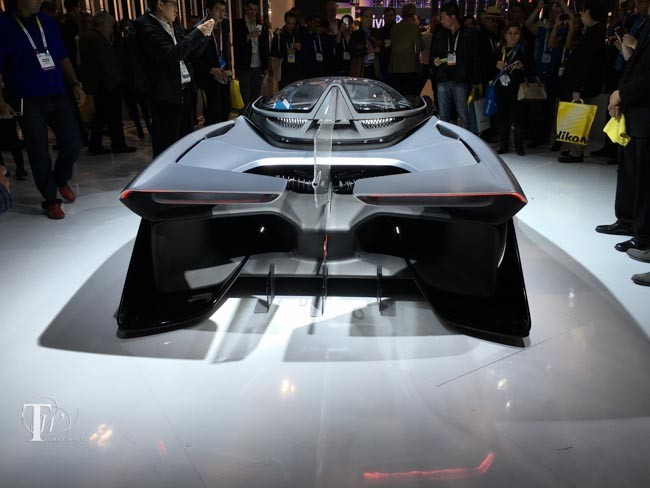 Yes it looks very much like the car from iRobot.  This car will be built right in Las Vegas!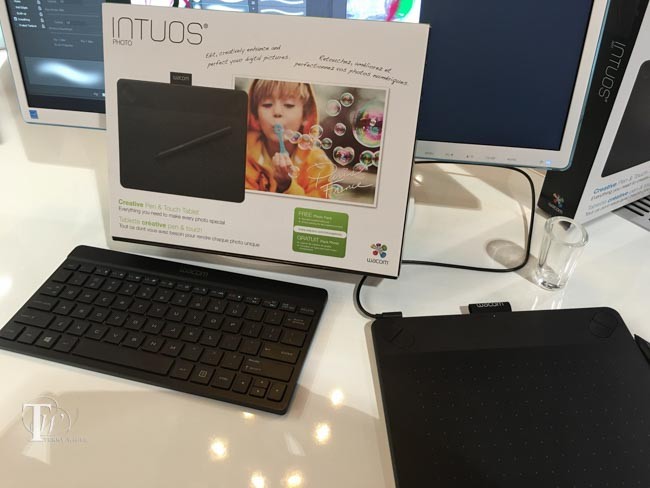 People are always asking me which tablet should they start with. I got to spend some time with my friends from Wacom at CES 2016. They introduced me to their NEW line of tablets for beginners and it's named after the pro models, but it's just called Intuos. There are 4 models that basically all the same tablet each version comes with different software. You can get the Intuos Draw
, Intuos Photo
, Intuos Art
and Intuos Comic. You can't go wrong with either one.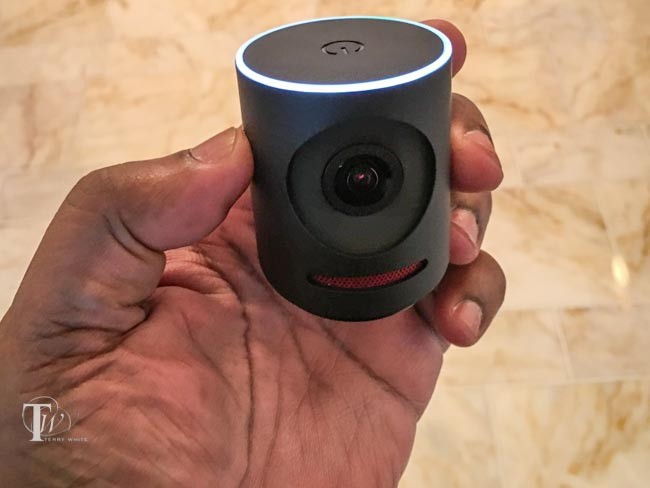 One of the products that I was most interested in seemed to be the hardest to find. This new camera, the Movi is a NEW Live Streaming camera that is coming out in April. Live Stream, which is the maker of it was listed in the CES 2016 App, but no booth number. They were listed to be in a suite in the Wynn hotel. I managed to track them down and when I arrived to the suite I was greeted by 4 reps. However, after that they were kinda like "how did you find us" and we're busy expecting a meeting in 2 minutes and basically asked me to leave. I did get to hold it for a few seconds and snap the photo, but apparently they didn't want to talk to me. Oh well.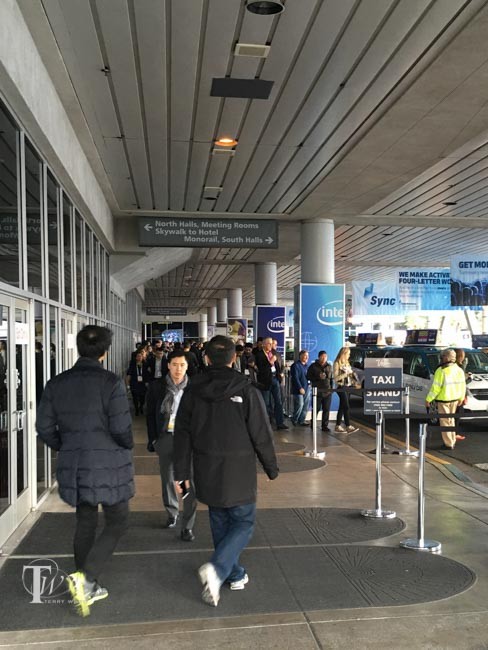 The last takeaway was the enormously long taxi line at the show. You can't really tell from this picture, but that line wraps all the way around the front of the convention center. Luckily Las Vegas finally allowed ride sharing companies like Lyft and Uber to do business. I had never used Lyft before this trip, but I fired up the app to take advantage of my free credits and they had a special lot that was 3 minutes away. By the time I walked to the lot my ride was there. Had I waited for a taxi it would have easily been an hour or more. Thanks Lyft! You can get a free ride with Lyft with this code: TERRY964538.
Recapping the 5 Things I Learned
CES is an "industry insider" show. It's not really designed for the general public. It's about companies that have a product and are looking for other companies to adopt, license and distribute their products.
There's nothing really to buy on the show floor. As a matter of fact the rules generally prohibit vendors from selling on the show floor.
VR is gonna be big in 2016 (remember when 3D TV's were all the rage?)
Tesla is going to have some competition by 2018
Don't wait in a line for a taxi for hours when Lyft and Uber are now in Vegas!
See the coolest products of CES 2016 all in one place here.