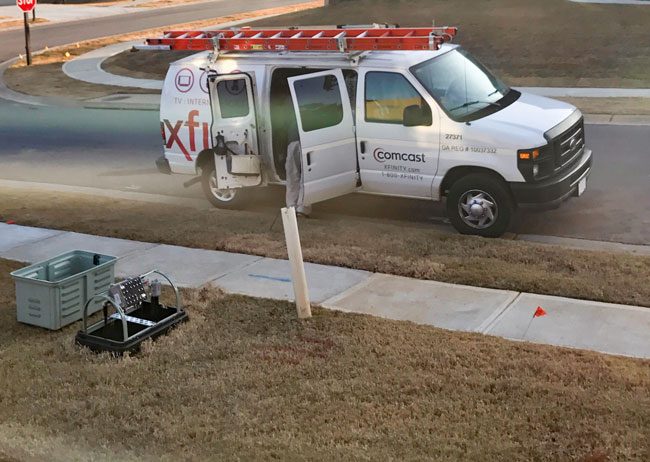 This is a follow up to my post back June 17th, 2016. Back then I had just moved to my new home and back then the only wired option for broadband internet was AT&T U-verse. Sadly the maximum speed was only 18Mbps down and a paltry 1.8Mbps up. Although Comcast's Xfinity was available in my subdivision, they hadn't run lines yet to the newly developed area.
6 months later I have Xfinity high speed internet again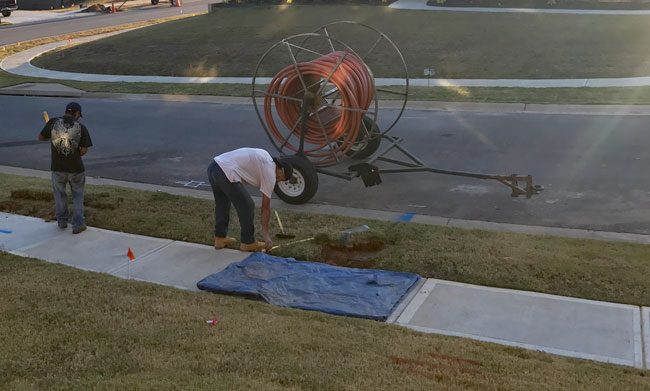 Working from home and having slower than average internet has been a very humbling experience. It's easy to dislike cable companies for their monopolistic and high price policies, but having lived with the alternative for the last 6 months it's safe to say that I'll likely never complain about cable again.
I went with the Extreme 300 package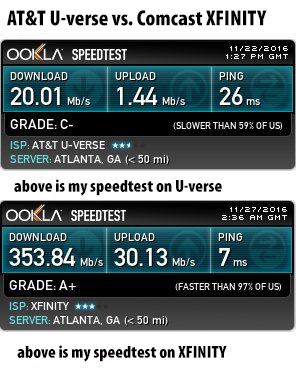 I wanted the fastest service available. In my area that the Xfinity Extreme 300 package. Comcast does offer Gigabit service, but it isn't available here just yet. As you can see from the speed test above, there is simply no comparison. While the download speed on U-verse most of the time was "ok", the upload speed was simply unable to keep up with the things I need to do for work such as Live streaming.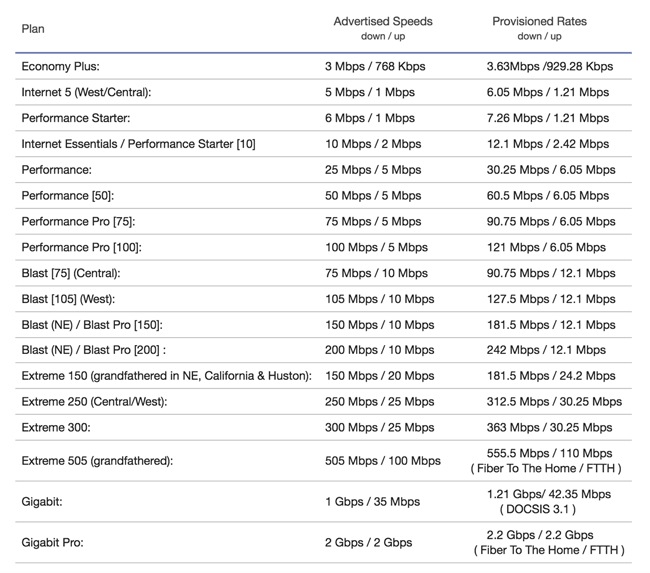 Faster Speed Means Time for a Faster Router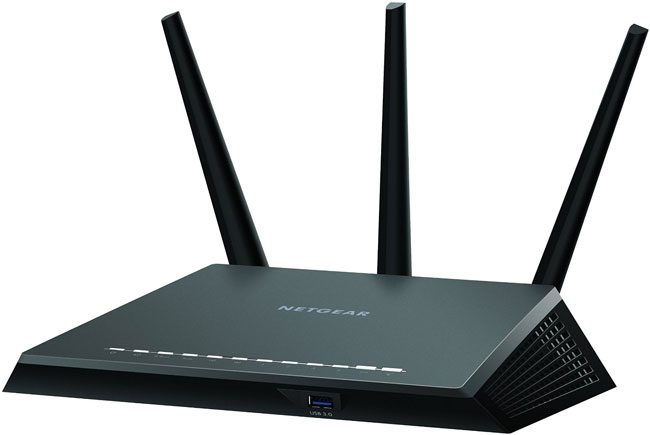 When you go with Xfinity or U-verse, they provide a router/WiFi hotspot. For most people the supplied router will be just fine. However, I have some very specific configurations needed for security at work and therefore needed a router that would allow me to customize it more than what Comcast allows. I could have used my old Trendnet router, but it was at least 3 years old. The newer routers support the faster speeds available today. After some research I went with a Netgear 1900AC Nighthawk
. While not the best looking router (was this designed by the Empire?), the WiFi signal covers my entire home with no weak spots. It's also cable of handling my new speed over gigabit ethernet with no problem.
What about TV?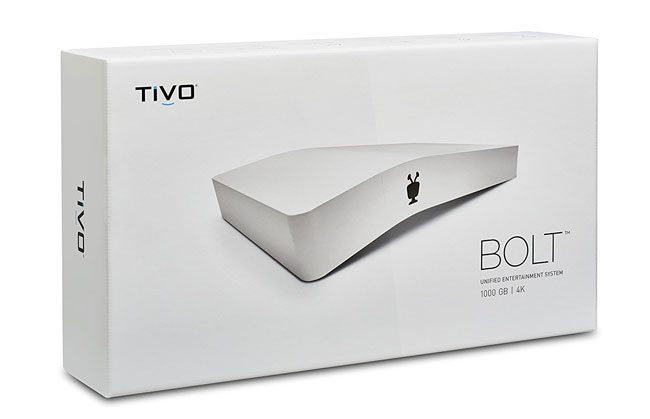 I was also using U-verse for TV service. It was OK, but since I was switching my internet to Xfinity, I also switched my TV service as well as this would allow me to go back to using my TiVo
DVRs and TiVo Mini
s. I had missed all my TiVo features over the last 6 months including the ability to download shows (at home or remotely) and take them with me to watch while traveling offline. Comcast has come a long way with their Xfinity X1 DVR and had I not already had an investment in my TiVo gear, I probably would have gone with their boxes and been fine. I took this opportunity to upgrade my main DVR to a NEW 1GB TiVo Bolt
and it rocks!
The Bottom Line
If you need speed AT&T U-verse is just not going to cut it. They are rolling out a faster fiber optic service, but there is no timeframe given as to when I could get it. I had said that who ever gets to my door first with a faster option will get my business. Comcast won the race. I now no longer have to "plan" out my internet use throughout the day, saving uploads and backups til the middle of the night. I no longer have to rely on my Verizon MiFi just to live stream. Comcast is by no means a perfect company and nor do they offer a perfect service, but what they offer is monumentally better than the competition in my area. #HappyCustomer