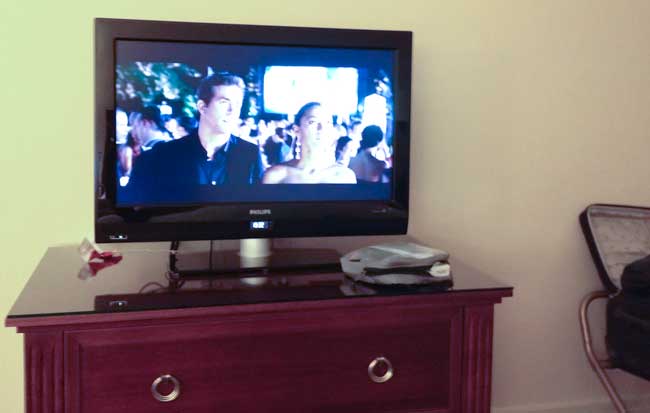 If you have an iPad 2, then you have the ability to mirror your display to either VGA or HDMI connections. While most hotels now have LCD/LED Flat Panels in their guest rooms, some even let you connect your own gear to them. Marriotts are known for this and while I was in Copenhagen I decided to watch some of my rented movies on the 32″ HDTV in my room.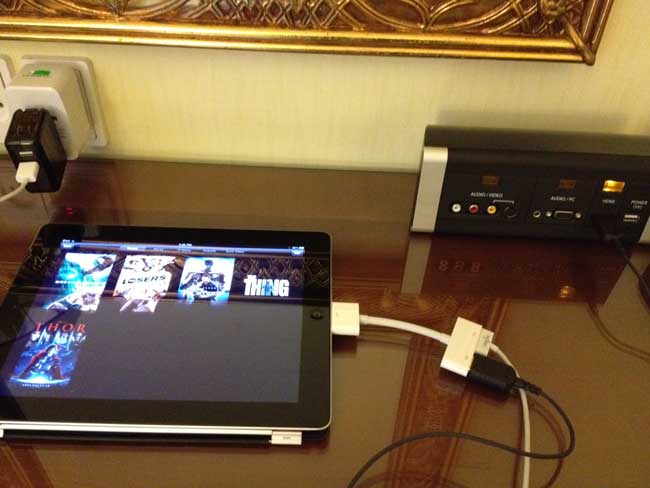 What does it take to connect your iPad to a HDTV?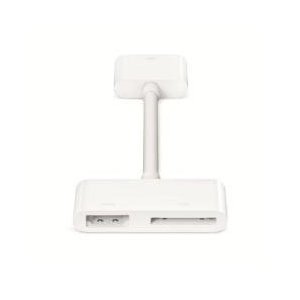 If your HDTV has an available HDMI port then it's much easier as Apple sells an iPad HDMI (Digital AV) adapter. The best part about this adapter is that not only does it send the video and sound, but it also has a standard 30 pin connector so that you can attach your power/sync cable too. This way your iPad can be charging while you're watching your video content. There is nothing really to setup. All you do is plug in the cable and adapter and your iPad 2 will automatically mirror its display to your HDTV.
What if my Hotel Room only has a VGA connection?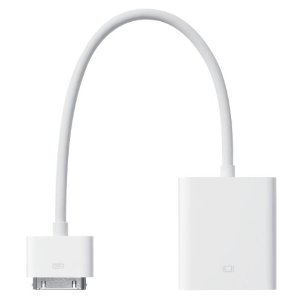 Not all hotels offer an HDMI connection. Some offer only a VGA connection assuming that you'll be connecting your laptop. Before the iPad 2, Apple sold a VGA iPad Adapter. The good news is that this Adapter works just fine on iPad 2 as well. The downside is that the VGA connection doesn't carry sound. So if you want to also output sound to your TV, you'll need an adapter from your headphone jack out to RCA (left/right) connections or to a 3.5mm in.
The Bottom Line
If you're on the road and you've got some time to kill and movies to watch, you might as well enjoy them on a bigger screen.
Here's what you'll want
Besides an iPad 2, you'll want the following adapters/cables:
iPad HDMI (Digital AV) Adapter
Thin HDMI cable for easy travel (hotel rooms most likely will not have any cables for these connections)
If you want to be prepared for just about any connection, then you'll want these too: