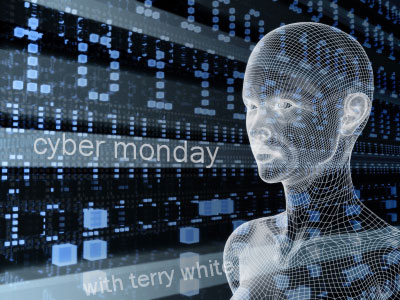 If you are like me and stayed at home on Black Friday, you know that there are some great deals online without fighting the crowds in the stores. Cyber Monday is the official day for etailers to lure us in with their online deals. Here are a few noteworthy ones:
Adobe Creative Cloud Memberships – $29.99/month (regular $49.99/month) Save 40%
As the world's largest etailer, Amazon will not be outdone!
B&H Photo & Video – various deals
Gelaskins (where I get my custom skins for my MacBook Pros, iPad and iPhones) are doing 20% Off
iHome Audio – is doing 25% off  Select Items + Free shipping (on orders $60 or more) Use code ALSUPLD25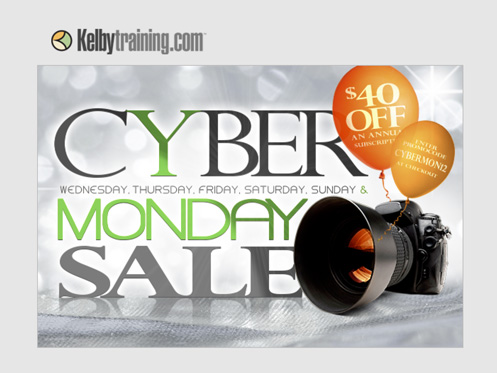 Kelby Training – Their biggest sale of the year!
Larry Becker's Outrigger TetherShelf
LCD4Video – Lots of cool photography and video gadgets on sale today!
MacMall – Up to $649 off 600+ Deals!
Moo – (where I get my photo business cards) 30% off!
NAPP (National Assoc of Photoshop Professionals) is doing various deals on membership
Scottevest (jackets with pockets for your gear – yes I wear one) is doing 30% 9 items
Tether Tools – (the gear that helps me shoot tethered) is doing 20% off.