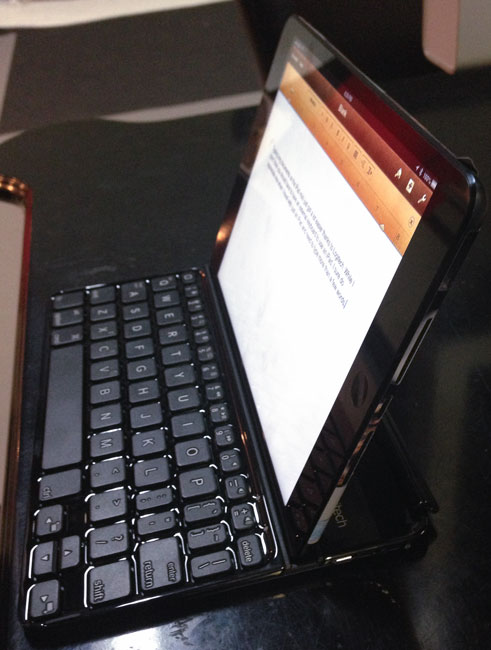 If I think about my favorite iPad accessories, there's no question that the Logitech Ultrathin Keyboard Cover is my favorite. The iPad is great and the on screen keyboard is fine for typing short messages or replies. However, when it comes to heavy text input or writing blog posts like this one, nothing beats a physical keyboard. The Logitech Ultrathin Keyboard Cover is the best one on market IMHO. It attaches magnetically and works just like an Apple Smart Cover. Read my original review here.
A physical keyboard for the iPad mini?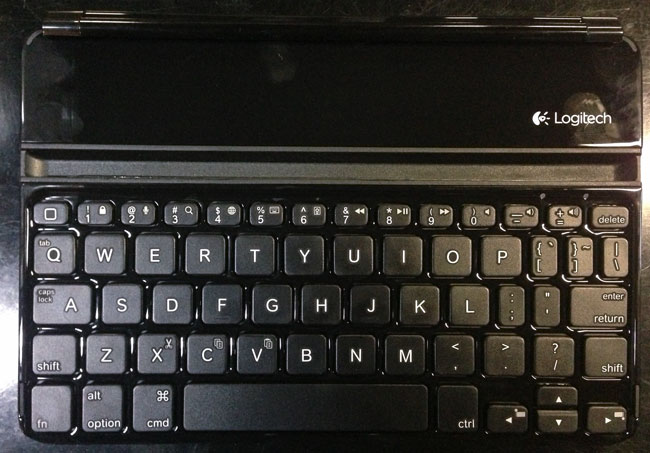 When I saw that Logitech introduced an Ultrathin Keyboard mini for the iPad mini, the first thing I thought was "no way! It's going to be too small." The thing I like best about the original Ultrathin Keyboard Cover for the full size iPads is that it doesn't feel cramped. It feels like a full-sized keyboard. I figured that the iPad mini was just too small and that if someone made a keyboard, it probably wouldn't be a good experience. Nevertheless I was tempted and had to try the new Logitech Ultrathin Keyboard mini. The first thing I did when I took it out of the box was put my fingers on the home row.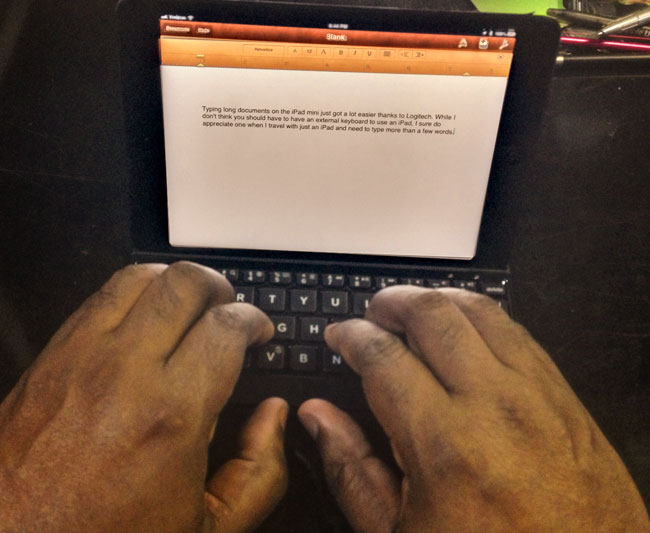 I was amazed! It felt fine. Sure it was a little smaller, but not bad at all. I was also pleasantly surprised to see Shift keys on both sides. Other keyboards I've tried for the 10″ iPads sometimes remove one of the Shift keys to make the layout fit better. I NEED BOTH SHIFT KEYS! However, Logitech did make a couple of compromises. The Caps Lock key shares the same key as the "A" key and you use the Function key to activate it. The Tab key also shares the same key as the letter "Q". These were much smarter compromises than eliminating a Shift Key.
Great smart cover like design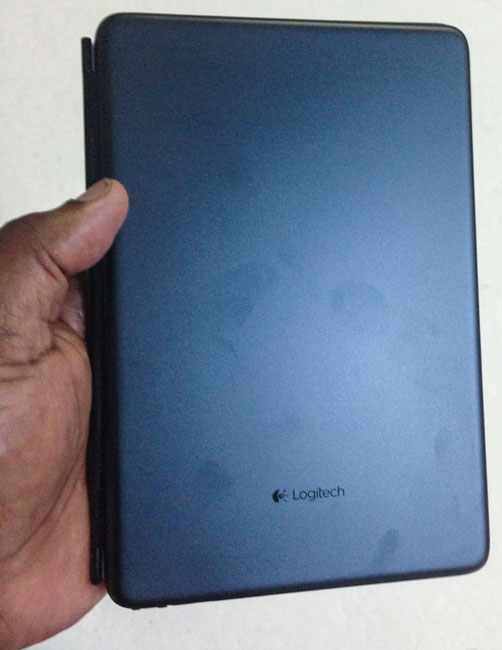 Like the regular Ultrathin Keyboard Cover, the Ultrathin Keyboard mini works as a smart cover and a stand for your iPad mini. As you can see in the photo, it shows off finger prints quite well too. It also has a "home" key that works like the home button on your iPad. Not to mention other iPad specific keys like volume controls, find, slideshow and text selection buttons. The Ultrathin Keyboard mini connects via Bluetooth and has a built-in rechargeable battery that lasts about 3 months between charges assuming you'd use it 2 hours per day!
The Bottom Line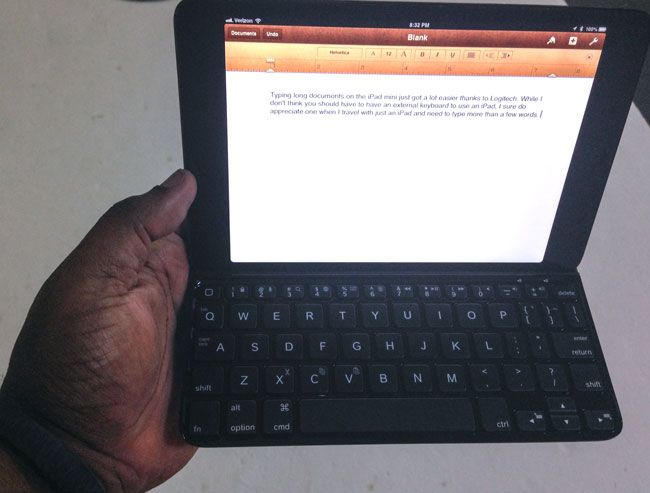 Many will jump to tell me that "If you use an iPad there is no need for a physical keyboard or a stylus" and to those people I would say that you're right. "Need" is a strong word, but I would also say that while the iPad and iPad mini work perfectly with your fingers, that doesn't mean that there aren't times where a physical keyboard wouldn't make things easier. Not to mention that only the Sith deal in absolutes 😉 The Logitech Ultrathin Keyboard mini and Logitech Ultrathin Keyboard Cover are great for those that want to travel with just an iPad/iPad mini and still get a lot of work done.
You can get the Logitech Ultrathin mini for iPad mini here in black or directly from Logitech in black or white.
You can get the Logitech Ultrathin Keyboard Cover for iPad 2 and higher here in black or white