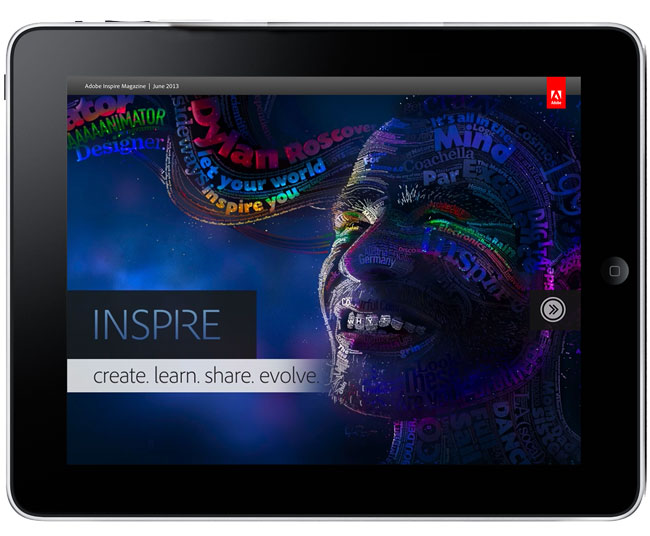 The June 2013 issue of Adobe Inspire Magazine is here! This month's issue contains articles on Adobe Muse CC, Photoshop CC, the CSS Designer in Dreamweaver CC and more. There's even an article and video from yours truly on Photoshop CC's new Sharpening and Upsampling capabilities.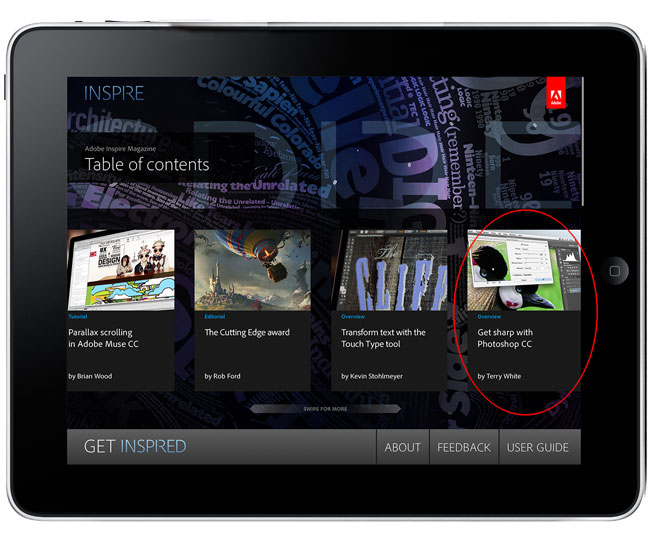 Adobe Inspire is a FREE digital publication created with the Adobe Digital Publishing Suite (DPS) and you can get it here:
Don't have an iPad?
You can also check out the web version here.