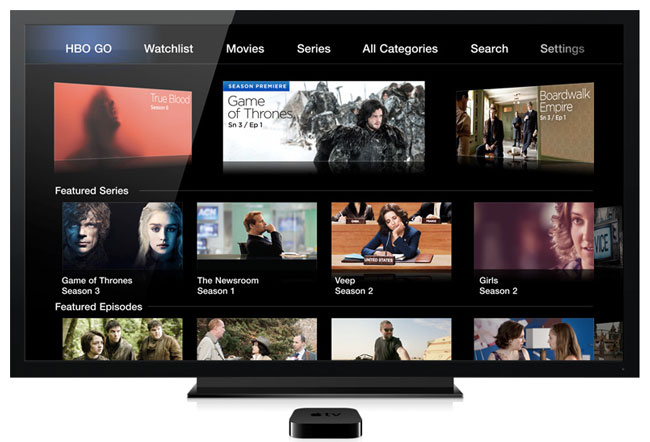 Last night I saw the news that there was a software update to Apple TV that finally added HBO Go, as well as Watch ESPN, SkyNews, Quello, and Crunchieroll (anime). I stopped what I was doing and immediately did the update. As with all HBO Go devices and apps you will need to have an actual subscription to HBO through a compatible cable/satellite provider. I have Comcast Xfinity and it works.
Why on Apple TV?
If you have HBO already on your cable/satellite box then you might be wondering why you would want/need it on your Apple TV? That's an easy one. At home I have Comcast/Xfinity and TiVo DVRs. Each TV has a box that can play HBO just like all the other channels. However, at my studio (a commercial building) Comcast doesn't allow premium channels like HBO. I have Apple TVs at the studio and now I can have HBO on them. I'm a huge fan of Boardwalk Empire and often catch up on it while on the road or in studio. I have the HBO Go app on my iPad and now on my Apple TV. I can of course watch other HBO content, specials, concerts, etc. I also like the fact that they post episodes on HBO Go within about 10 minutes after they air live.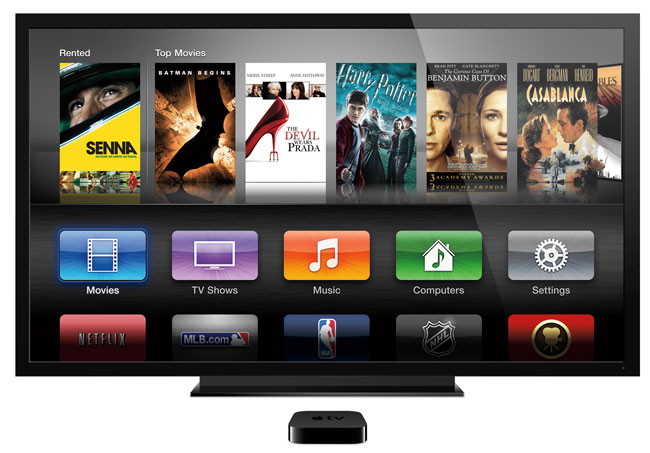 While other set-top boxes like Xbox 360 had HBO Go I never figured out why it wasn't available in Apple TV. My wait is finally over. Apple TV just keeps getting better with each update. Also the relatively low cost of entry makes it a no-brainer. I've said it once and I'll say it again, I think HBO is missing out! More and more people I talk to are cutting or have cut the cable. However, many of these folks would gladly pay a low monthly cost to get HBO Go. It's a shame that it has to be tied to a home cable/satellite provider.
You can get an Apple TV here on sale.