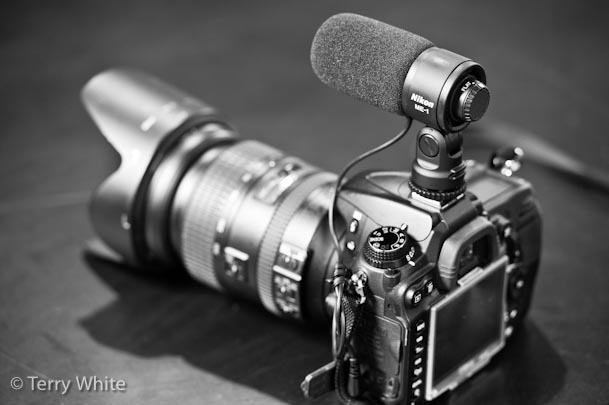 I love my Nikon D7000 DSLR camera. I hate the built-in mic. While the camera takes both great stills and high def 1080p video, the built-in microphone…well um…yeah…sucks! It's barely adequate for an interview and the 11Hz mono audio is pretty much useless for anything else. While I've been happy with my Rode VideoMic and VideoMic Pro, I was intrigued by Nikon's announcement of the NEW ME-1 Mic because of its small size. The ME-1 is about half the size of my VideoMic Pro and that makes it much better for travel. Keep in mind that my D7000 is my travel DSLR. I use it more on the road than I do at home. That means that if I'm I recording a video I'm most likely recording it on the road too. On my last international tour I had no room for the VideoMic and of course as luck would have it I had to do an impromptu video recording in Australia. The video looked great, the audio was…"meh." The whole time I was kicking myself for not bringing the VideoMic Pro. The ME-1 had shipped, but hadn't arrived before I left home to go my trip.
Note: When you plug in an mic to the Nikon D7000 you get Stereo/Mono audio at 48kHz/16bit.
ME-1 Pros and Cons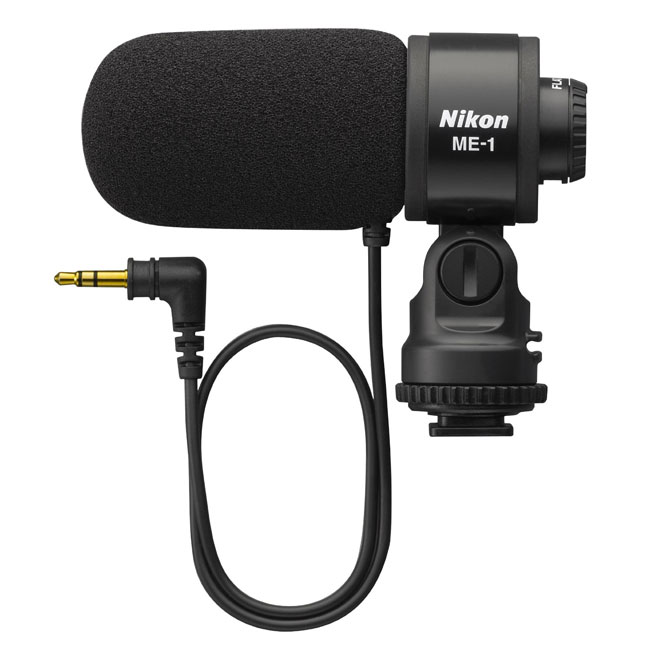 The size rocks! That makes it a winner for me right off the bat. Also the cord is nice and long (maybe a bit too long), which means I have options to mount it on the hotshoe or on an accessory arm. Unlike the VideoMic/Pro, the ME-1 doesn't require any batteries. That's another big one for me on the road. Lastly, the ME-1 allows you to switch between normal operation and a wind/noise reduction mode, which should help when shooting outside or in noisy conditions. While the ME-1 will fit the bill for most situations, it's not as good of a mic overall as the more expensive VideoMic Pro. The ME-1 will be the Mic that's always in my bag (my travel mic) and the VideoMic Pro will be the one I use when I'm more serious about the video I'm going to be shooting.
If you're going to record audio via any Nikon DSLR, then you definitely want an external mic. Nikon knows this and it's my guess as to why they brought out their own mic.
Remember, people might forgive you for bad video. They will not forgive you for bad audio.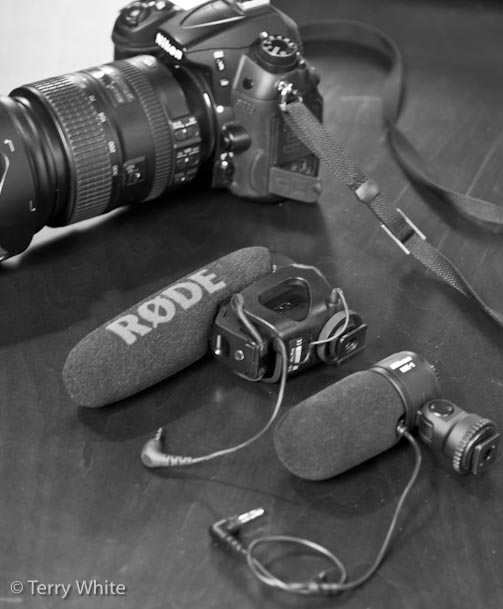 You can get the Nikon ME-1 (List price $179) here: B&H has it for $159.95 – Amazon has it for $152.98
You can get the Rode VideoMic Pro (List price $329) here: B&H has it for $229 – Amazon has it for $229