The second leg of our Adobe CS 5 Evolution Tour has ended and I'm getting geared up for South America next week. I wanted to take a moment to thank everyone who has participated in the tour those far. We've had a blast presenting to over 9,000 fans/customers thus far in the various regions around the world. In some cities the events were webcasted to thousands more who couldn't be there in person. The tour has been a great success thus far and I'm really looking forward to continuing it next week. Here are some highlights: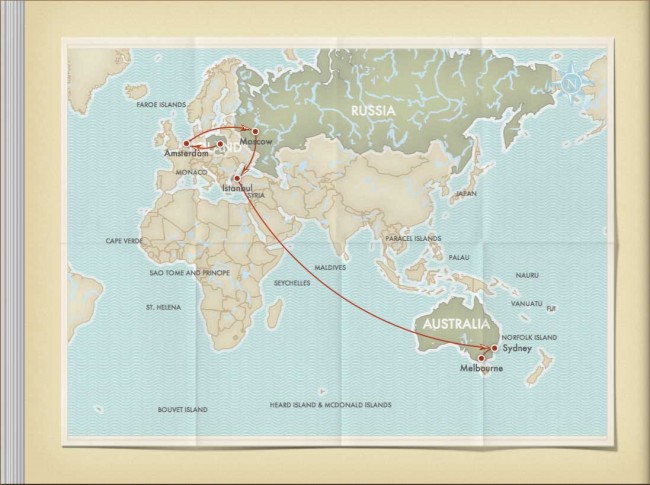 Six stops in 18 days!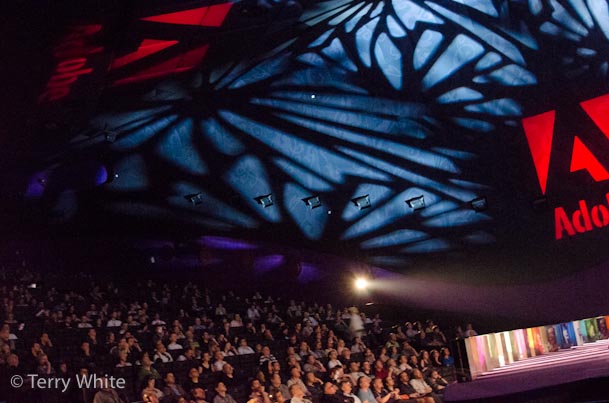 This leg of the tour started off in Warsaw Poland with an amazing sold out crowd! People were literally lining the walls and sitting on the floor off to the side of the stage.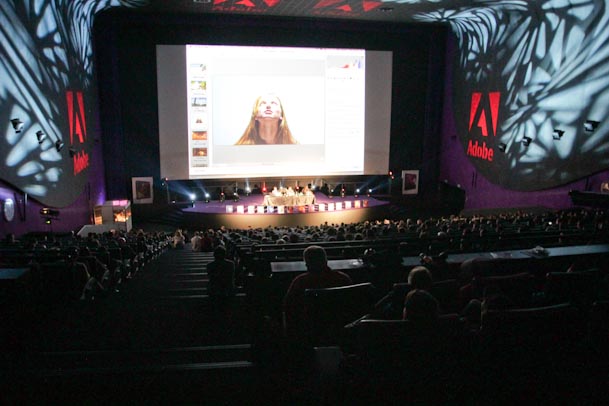 Photoshop/Camera RAW never looked so BIG!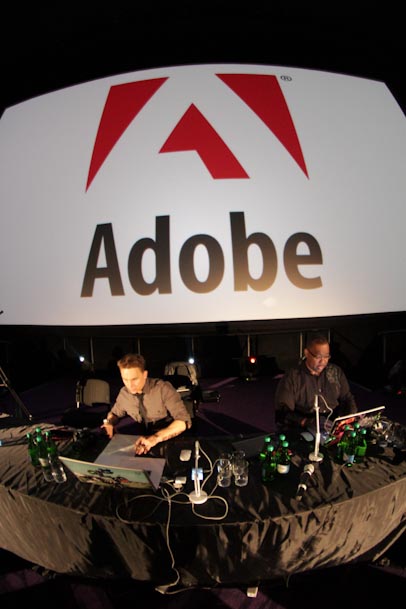 Paul Trani and I had to go solo on this stop in Warsaw as Jason & Greg's flights were horribly delayed. Thanks Michael O'Neil for jumping in with short notice at the last minute covering video/audio.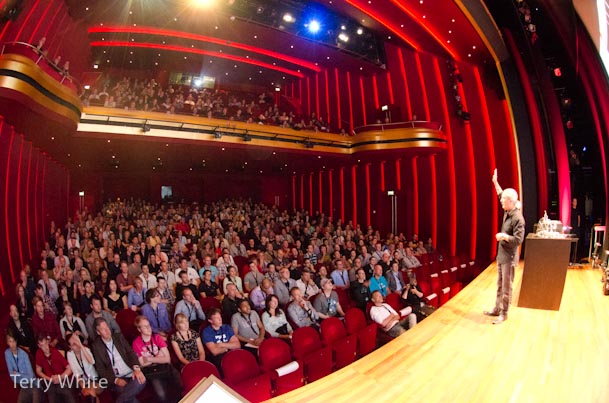 That's Worldwide Web Evangelist Greg Rewis on stage in Amsterdam doing his HTML 5, CSS3, JQuery Mobile, PhoneGap thang!

This was my first time in Moscow and the room was packed!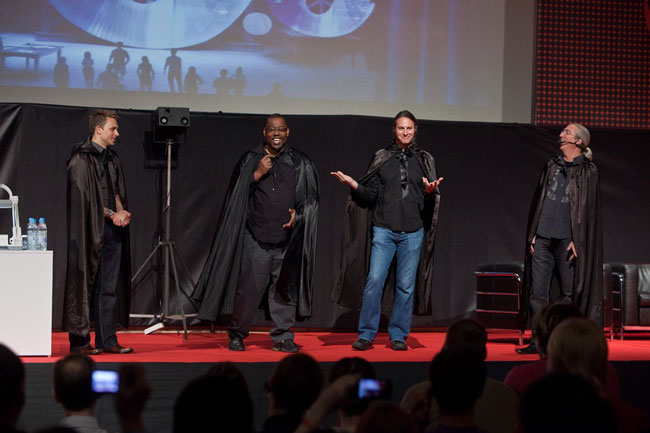 Photo by Konstantin Gribov
Adobe Moscow insisted that we open in capes. Just as I was getting into it they made us take them off.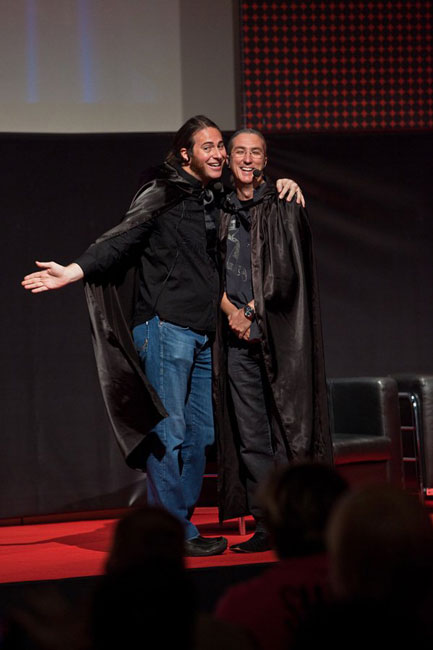 Photo by Konstantin Gribov
Jason and Greg sharing both a microphone and tender moment on stage. awwww 😉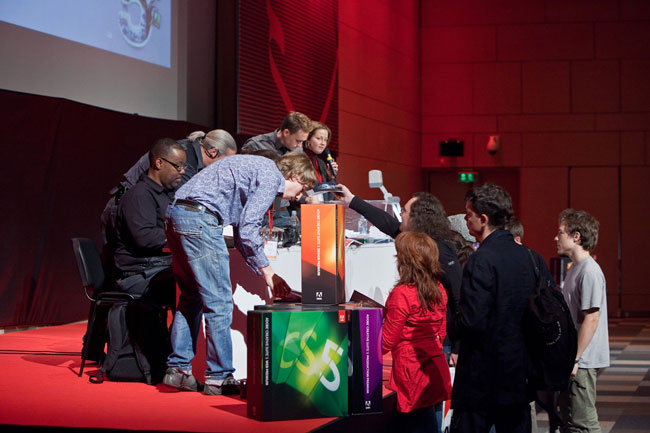 Photo by Konstantin Gribov
Signing autographs at end. I guess reading my writing is very simliar to reading Russian.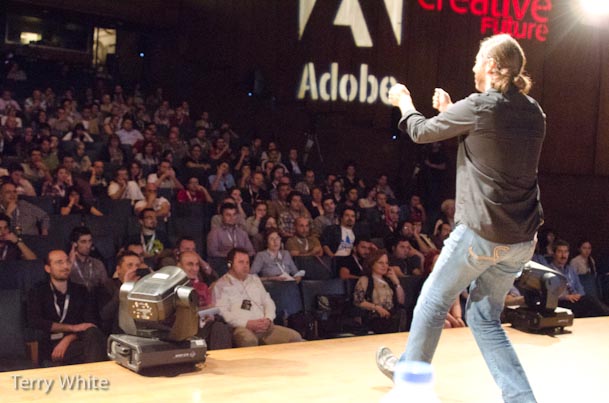 That's none other than Worldwide Evangelist Jason Levine on stage in Istanbul Turkey doing his imitation of a human steady cam and then showing off the NEW Automatic Stabilization features of After Effects CS 5.5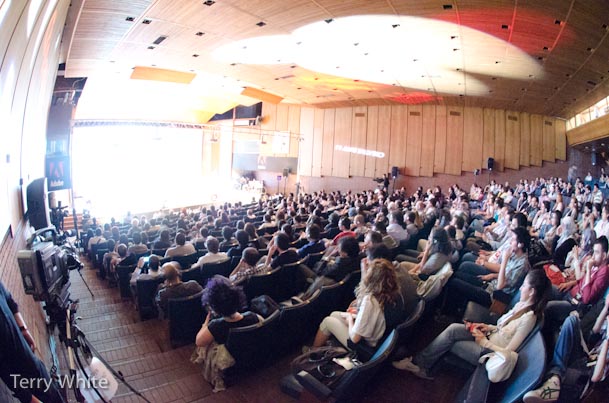 The Istanbul crowd witnessing a massive explosion of coolness on stage 🙂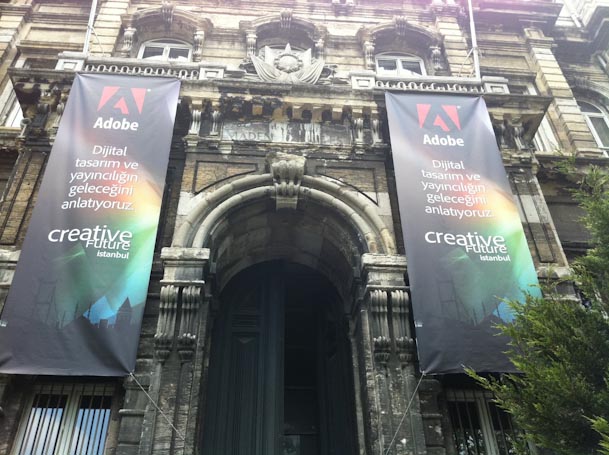 Great signage Istanbul!

The Sydney Australia crowd wins the award for "the most engaged" audience. At one point I thought they were going to rush the stage and take over the presentation.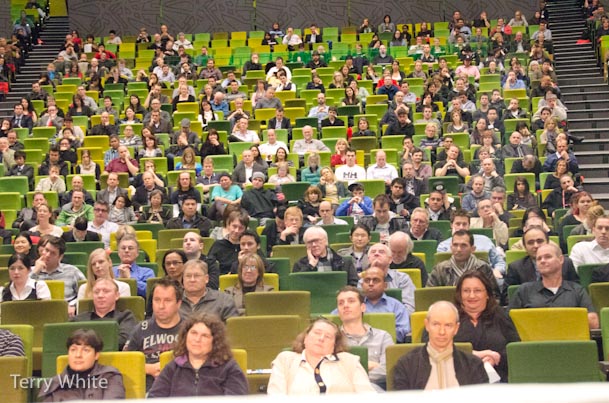 Lastly, don't let those serious looks in Melbourne Australia fool you. They just hate having their picture taken 🙂
Meet the Press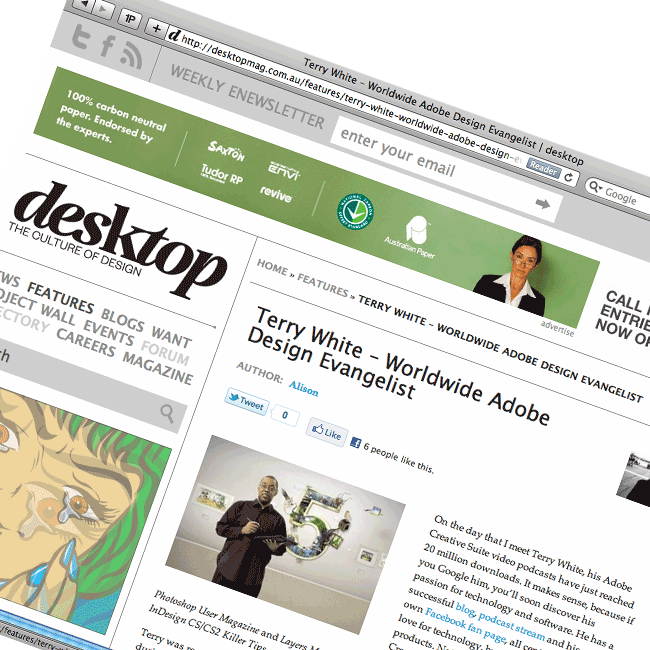 Many times these international visits present us with a chance to meet with the press and it gives us an opportunity to tell them what's going on at Adobe and in this case what's going on with me. Check out my feature in Desktop Magazine here.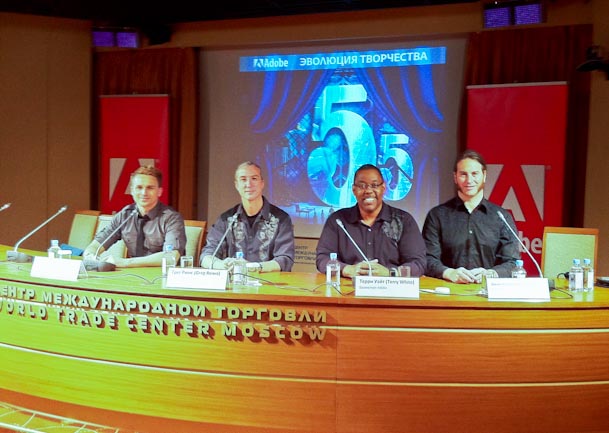 No it's not the NEW Daily Show, but it was a press conference in Moscow meeting with the top press for the graphics industry.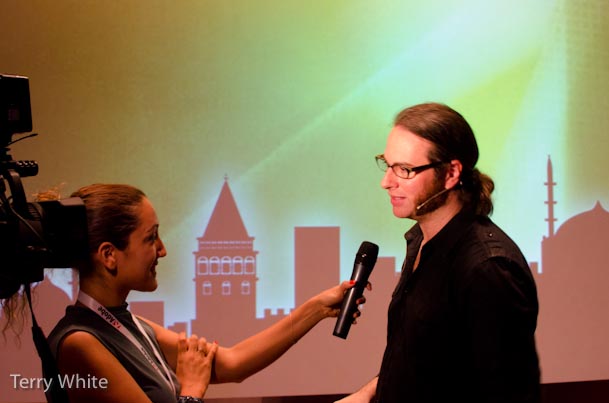 Jason being interviewed in Istanbul during one of the breaks.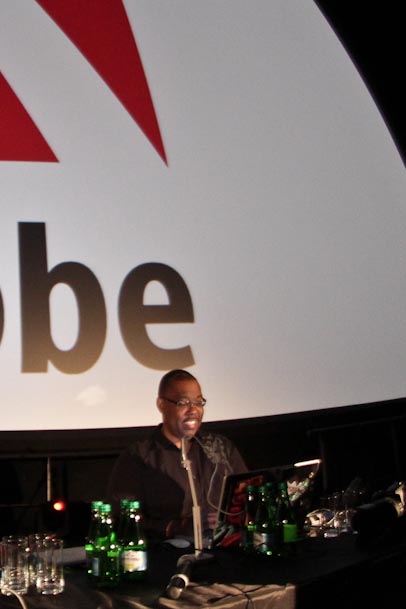 I'm smiling because I was told I had to.
Yes there was video too
You can't get in front of thousands of people without someone shooting a video or two.
httpv://www.youtube.com/watch?v=Yd63UDXQz8w
First up is the AMAZING Laser Light Show that the Moscow team put together as our opening. Clearly they wanted to blow away the rest of our regions and, well they did.
It didn't stop there, they put together this post event video too:
httpv://www.youtube.com/watch?v=tSyVkqtB3Cw
Everything doesn't always work right! During the Istanbul event the simultaneous translation audio system failed and the translators up in the booth could no longer hear me. So of course I took this opportunity to have a little fun with them and the audience. I fired up Google Translate and began keying in my presentation so that the audience could understand what I was saying. Even after they got it fixed I still had a little fun by pretending that it had failed again. Yes, I'm such a brat :
Funny Moments #CF-Istanbul 2011 from Hayati ?entürk on Vimeo.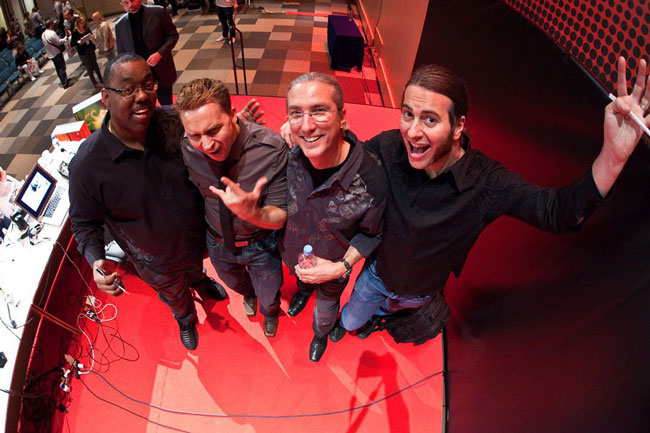 We look forward to seeing you all next week in Brazil and Mexico City!
Signup here.