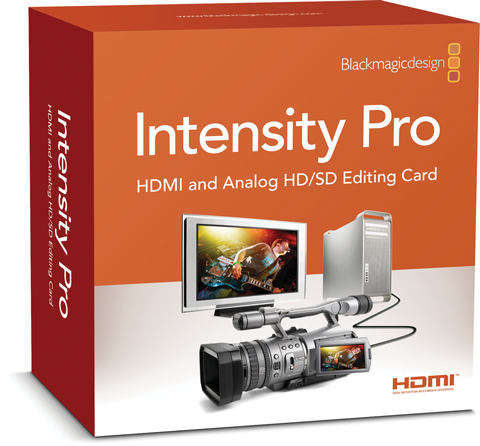 One of the main features of the iPad 2 that I use the most over the iPad 1 is the ability to mirror my desktop out to a projector when doing demos. I've been using this feature extensively on my latest Adobe CS5 Evolution Tour. You can use either the original Apple VGA Adapter or the NEW Apple Digital AV (HDMI) Adapter. While this works GREAT for live presentations I also wanted to take advantage of it when recording tutorial videos or App reviews. The problem was finding a solution that allowed me to take either the VGA out or HDMI out of the iPad 2 back into my computer.
BlackMagic Intensity Pro to the rescue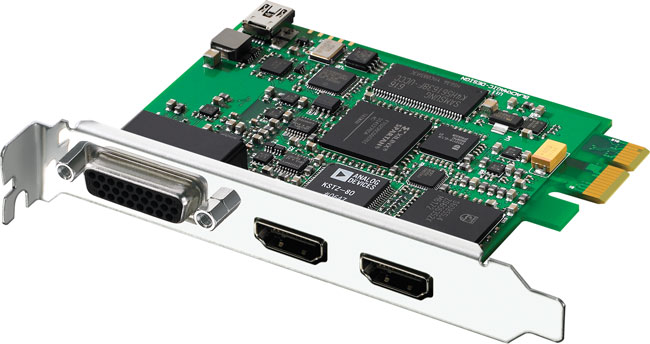 The BlackMagic Intensity Pro PCIe card plugs into your Mac Pro or PC desktop computer's PCI card slot. It has an HDMI in and HDMI out port as well as a port for the supplied Component/Analog connections. Installation was pretty straight forward. Once I installed the card and installed their latest software, I plugged in one of my inexpensive HDMI cables and there was the live feed from iPad 2 on screen and ready to capture.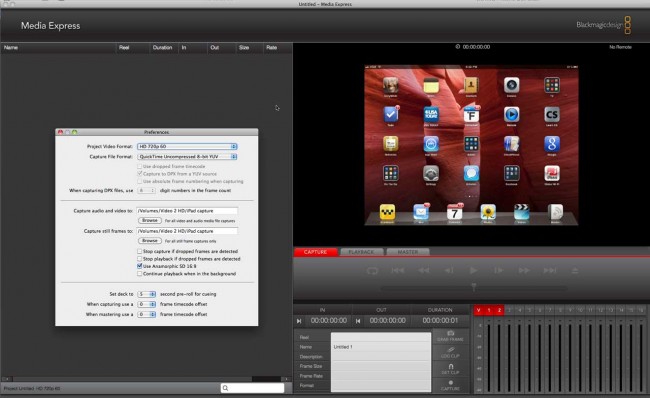 The quality is AMAZING! It captures uncompressed HD video. While the video capture is very straightforward, the biggest challenge was actually not video related at all. It was with the voice over audio. Since the audio isn't coming from the iPad's HDMI connection I had to record my voice separately via another App (Screenflow), my Rode Podcaster Mic and then edit the two together in Adobe Premiere Pro CS 5.5 afterwards. While I'm used to multiple camera editing workflows, it would be nice to be able to capture the audio at the same time into the same App. Otherwise this solution rocks!
If you have a Windows PC with USB 3 ports you can even go with the external version of this card.
Sample Video
I put together this sample recording so that you can check out the end results for yourself:
httpv://www.youtube.com/watch?v=VOAsxsWvoC8
You can get the BlackMagic Intensity Pro PCIe card here – list price $199: B&H has it for $189.05 Amazon has it for $189.05.