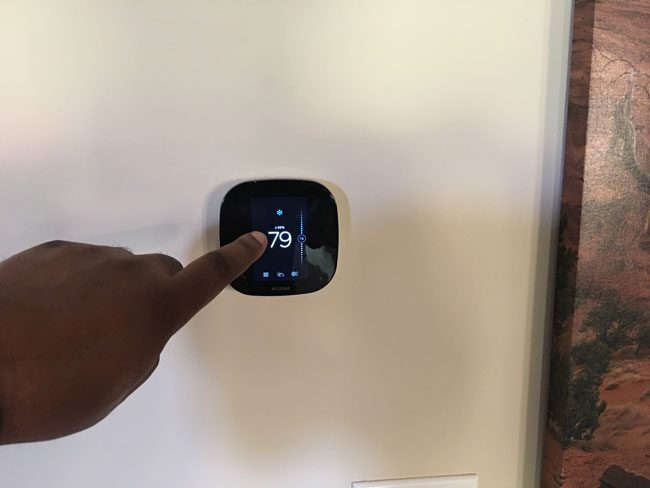 I know it's been a while since I've done gadget reviews here. However, I've just moved into a new home and for the first time in several years I've been looking at and buying smart home gadgets. I must admit that the amount of choices out there now are quite daunting. Even if you find the right gadget based upon the feature set that you're looking for you also have also decide which platform to go with. Platform?

Yes, just like you decide to go with iOS or Android, Mac or Windows, etc, your smart home gadgets work together based on alliances and partnerships. For example, I was pretty sure that I would go with a Nest thermostat. I had been looking at them for years. I liked the design. Nest even acquired Dropcam
, the company I was using for all my wifi cameras. However, somewhere along the way Nest was acquired by Google. That acquisition put them at odds with Apple. I have nothing against Google or the Android platform, but all of my mobile devices are iOS based. Therefore I wanted to go with devices that work with Apple's HomeKit platform.
The Ecobee 3 Remote Sensor Advantage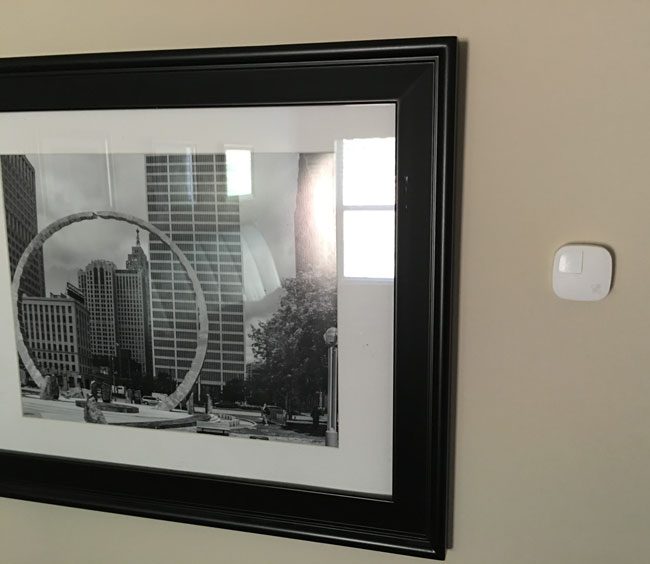 This lead me to the Ecobee 3 wi-fi thermostat with remote sensors
. In addition to working with HomeKit, I love the fact that it has remote sensor support. This is a nice plus. The Ecobee 3 comes with the thermostat itself and one remote sensor. You can buy additional sensors
as needed. The idea behind the remote sensors is that once you pair them to the main thermostat you can place them in other rooms in your home. These sensors will monitor the temperature of the location that they are in AND if the room/area is occupied or not. This is AWESOME as there are usually rooms in any home that will be hotter or colder than the room with main thermostat. This will help the Ecobee 3 to decide whether or not to keep the AC/Heat going or lower it or raise it based on the occupancy or temperature of the other rooms in the house. The Ecobee 3 itself also has an occupancy sensor built-in. My new home has two furnaces and air conditioners (one for the main floor and one for the 2nd floor). I installed two Ecobee 3s and 4 remote sensors in total. It works well. For example, let's say I set the "comfort" level to 75°F upstairs but no one is up there. The Ecobee 3 will adjust accordingly and perhaps turn the AC off and let the temperature go up to 77-78°F until someone actually goes upstairs. Of course you can disable the sensor feature for anyone of your comfort/scene settings (Away, Home and Sleep).
HomeKit Integration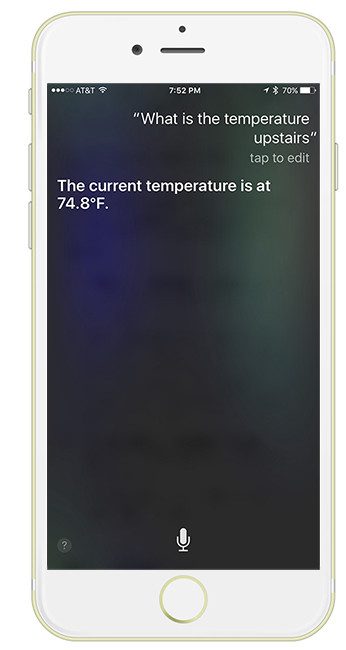 As you would expect you can use the iOS App to control your Ecobee 3. With the HomeKit integration your Ecobee 3 thermostat can be controlled by Siri. You can use voice commands like:
"What is my thermostat temperature" – To get the temperature of your thermostat
"Set my thermostat to 20 degrees" – to set your thermostat to 20 degrees. The ecobee thermostat is smart enough to know whether you have Celsius or Fahrenheit as your preferred temperature unit of measurement.
"What is the temperature in <sensor name>" – to get the temperature of one of your sensor.
"I'm leaving" – to set your thermostat to Away comfort settings
Since HomeKit can integrate other devices such as lights, shades, door locks, etc., saying "I'm leaving" could set off a chain of events to control multiple devices at the same time. This (HomeKit Siri voice command) is something that is not like to happen with Nest simply because it's integrated with a competing platform. However, I also own an Amazon Echo. Nest (and Ecobee 3) does integrate with that as well as other smart home devices. I could have gone that route, but I figure I always have my iPhone with me and I'm not always near my Echo or its remote control. The more devices you go with that work together, the easier it will be to control the all together with a single voice command.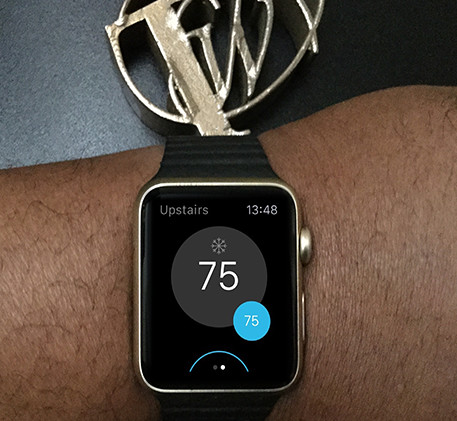 The Bottom Line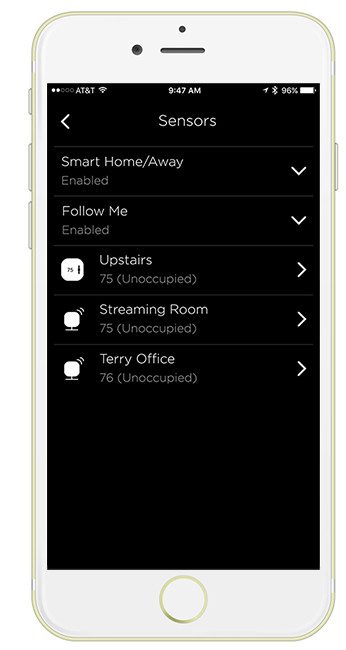 The Ecobee 3 thermostat delivers on all of its promises. It's a sweet looking addition to my new home and it works as advertised. It was easy (as any other thermostat) to install. The setup was painless. The design of the remote sensors which can either wall mounted or set on a table or shelf with the included stand, is very well done. It will take a while to recoup the cost of the thermostats/sensors, but I feel like they are already paying off by not constantly running my AC units to cool every spot in my house when I'm not there. You can get the Ecobee 3 wi-fi thermostat with remote sensors here
.