Happy New Year! It's that time once again to take a quick look at my favorite gadgets of last year. The gadgets I've chosen were the ones that I used the most and that had the most positive impact on my day-to-day life. These gadgets were either introduced in 2009 or had significant updates in 2009. These are the gadgets that I would recommend to a friend without hesitation. So let's get to it…
iPhone 3GS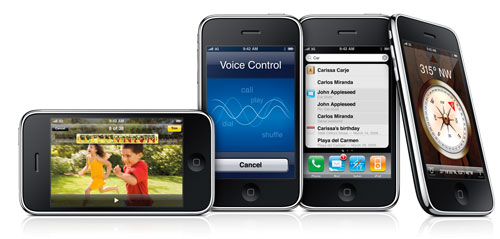 Anyone that knows me knows that the iPhone 3GS is my communications device of choice. The 3GS made my life easier this year with more memory, a faster processor, and graphics to run apps that I never dreamed of right from the palm of my hand. I use my iPhone quite a bit in my day to day routine. I actually get a ton of work/communications done with this device. I get both work and personal email, SMS and MMS messaging, productivity and business apps, and yes even the ability to make calls. This is the one gadget that I now couldn't imagine being without. See my original iPhone 3GS review here. Learn more about the iPhone 3GS here.
See my Must Have iPhone Apps here.
See my favorite iPhone and iPod touch accessories here.
Logitech Harmony One Universal Remote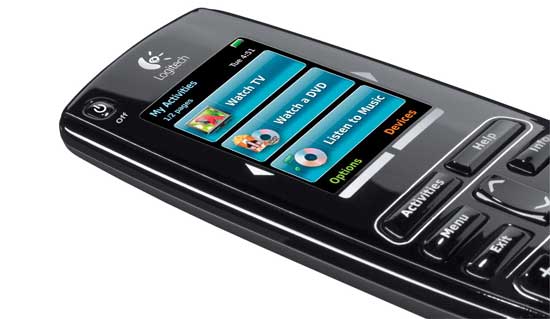 When I am at home and not producing content, I enjoy my home entertainment systems and home theater. The one remote that has worked for me better than any other remote I've tried is the Logitech Harmony One. This remote is configured from your computer to do exactly what you want. Anyone with more than a couple of entertainment components should do themselves a favor and check out the Harmony One. See my original review here. Get the Harmony One Remote here.
Nikon D700 DSLR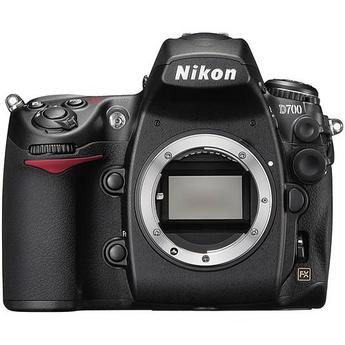 As both a professional and a guy just likes to take pictures sometimes, I've been quite pleased with my Nikon gear over the years. Since I don't make my living doing photography, my needs are not as strong as a guy who does. However, that doesn't mean that I don't want professional results when I shoot. The Nikon D700 has been that nice blend of a GREAT DSLR without the relatively high price tag of say a Nikon D3s. This camera has been a joy to work with all year long, and I haven't had a moment's problem out of it. You can get the D700 body here.
Garmin Nuvi 765t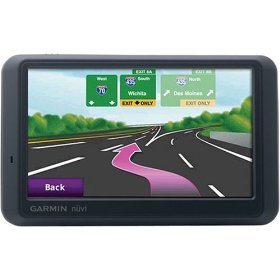 My cars have built-in navigation systems that are actually quite good, I don't really need a portable GPS until I travel. While the iPhone GPS navigation apps have continued to improve and will probably become my default choice in 2010, for 2009 my favorite GPS was the Garmin Nuvi 765t. This thing has performed very well for me and aside from the dumb default setting of allowing me to go on unpaved roads (read my adventure here), it has been a real joy to use. Read my original review here and you can get the Garmin Nuvi 765t at a sweet price here.
Apple TV 3.0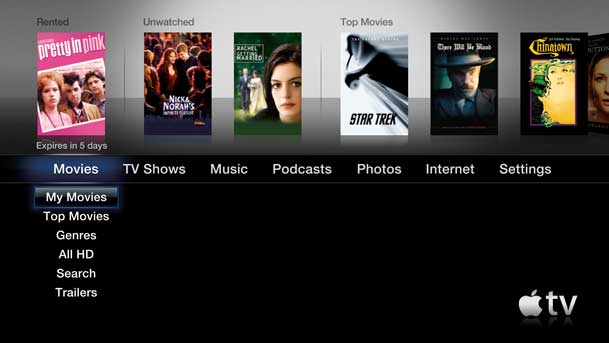 Apple TV is not new and I've been a fan for a while now. However, Apple did upgrade the firmware to 3.0 this past year and I gotta say that I think they nailed it this time. Yes, of course there is room for improvement, but I found myself using my Apple TV units more this past year than I ever have before. I converted all of my movie DVDs to create my own personal on-demand system (read about that process here). The ability to rent/download movies, play music videos, play my entire music collection, and play my own home movies makes this an indispensable gadget in my home. You can get the Apple TV here.
di-GPS Pro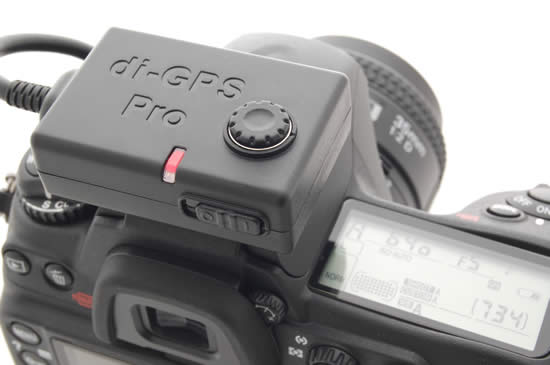 Yep, I love gadgets. So I'm intrigued by the ability to Geotag my photos. Hands down the best GPS for my camera that I've used or seen is the di-GPS pro. I used it for just about all of my landscape and vacation shoots in 2009 and with the amount of travel I have coming up for this year, this device will be a permanent resident in my bag. You can see my original review here. You can get the di-GPS Pro here (new models!).
Wacom Intuos 4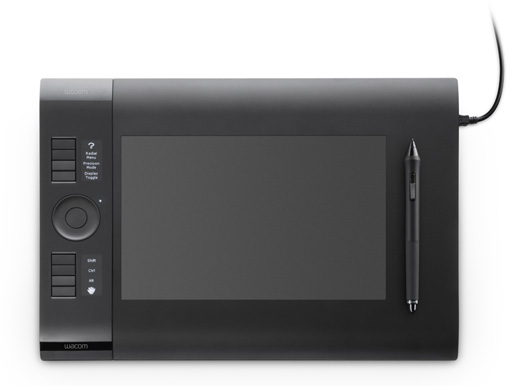 Wacom really outdid themselves with the Intuos 4. This tablet has become such an intregal part of my workflow that I keep an Intuos 4 Small tablet in my computer bag at all times. I just really couldn't imagine using Photoshop without one, and if I have to retouch a photo and but can't use my tablet, I'll wait!
See my original Intuos 4 video review here. Get the Intuos 4 here.
TiVo HD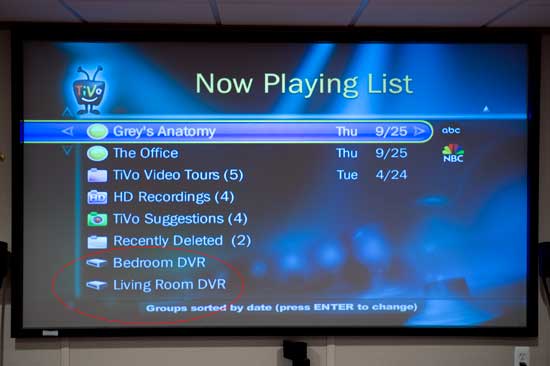 Who has time for live TV anymore? I certainly don't. So when I do have time to sit and watch something, it's usually after the show has aired. TiVo HD has continued to be the gift that keeps on giving. Each new update that happened in 2009 brought useful features to enhance the value of this box. Now with Amazon movies on demand, Netflix streaming, YouTube, the ability to transfer shows from one TiVo HD to another, and, most importantly, the ability to transfer shows to my computer to take with me, this gadget is definitely tops on my list. Also, being able to program it to record a show from anywhere I have an internet connection (including my iPhone) is just icing on the cake. You can read my original review here. You can get the TiVo HD here or the TiVo HD XL here.
HyperMac and TruePower IV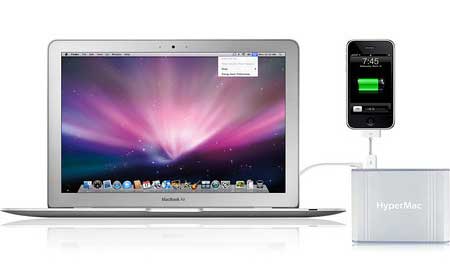 I tried to keep this list to my Top "10" Gadget Picks of 2009, but I just couldn't. So I'm going to cheat here and group these two products together as one. Don't hate me. I've used the HyperMac Battery (see my original review here) more than I ever thought I would when I first bought it. Not only do I use it in travel, but now I'm finding that I use it for things like meetings in rooms where power isn't as easy to get to. The fact that it can keep both my MacBook Pro AND my iPhone going is a big plus. I have it with me on every flight and on every flight I arrive to my destination fully charged (well at least my gear anyway). You can get the HyperMac Batteries here.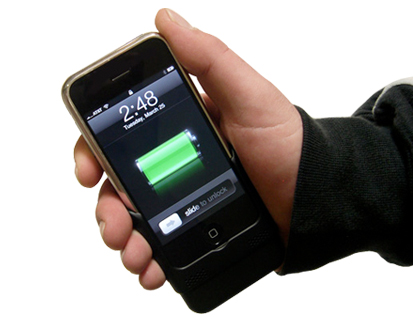 Although the HyperMac battery is great, I don't always have my computer bag with me. So in those cases I'm just using my iPhone. My favorite iPhone battery is the TruePower IV. While it is bigger than some of the newer options out there, I still love the feature set and design. You can read my original review here. You can get the TruePower IV here.
Apple MacBook Pro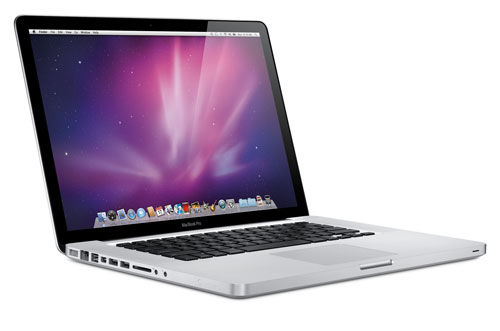 It all comes back to my MacBook Pro. I don't know what it is about this notebook, but I use it probably 95% of the time. Sure I have other computers around the house. I have faster desktops for sure, but I do the bulk of my work on my MacBook Pro. Unless it's heavy duty video editing (which I have done on this thing too), I just like the convenience of being able to work in any room, out by the pool or just about anywhere. I'm not even on the latest model, but I love using it. Although I haven't found the glossy display to be a problem or slow me down, my next 15" MBP will definitely have a matte display. I saw them side-by-side in the Apple Store and the difference was night and day from a glare perspective. Otherwise, this is the one gadget out of all of them that I couldn't give up. You can learn more about the MacBook Pro here.
I work for Adobe, but…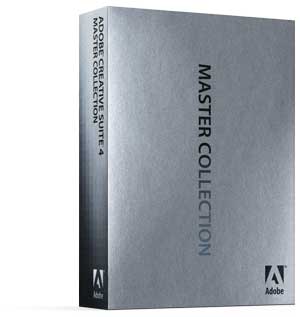 Since I work for Adobe it would be pretty self-serving to include these next two products in my top 10 list. However, quite frankly I couldn't have produced all of the content that I produced this past year had it not been for the Adobe Creative Suite 4 Master Collection and Adobe Photoshop Lightroom 2. Every single image that appeared on this site was processed via Photoshop. Every video review I did was edited in Adobe Premiere Pro CS4. My animated openings were done in After Effects CS4.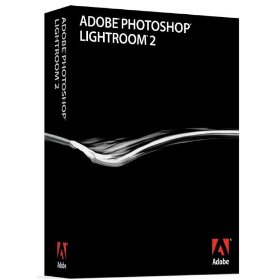 All of my photography for the entire year including the live shoots I've done on the show floor at various tradeshows were done in Lightroom. So while I do work for Adobe, I couldn't imagine doing this site and all of the reviews I do without these products. Take it for what it's worth! These products rock! Learn how to use the Adobe Creative Suite and Lightroom products here.
Get the CS4 Master Collection here (Mac | Win)
Get Photoshop Lightroom 2 here.
Also check out my Top iPhone/iPod touch App Pick for 2009
You can see my picks for the Best of 2009: iPhone and iPod touch apps here.
Thanks for all the support that you guys have given me in 2009 and I look forward to doing it all over again in 2010!