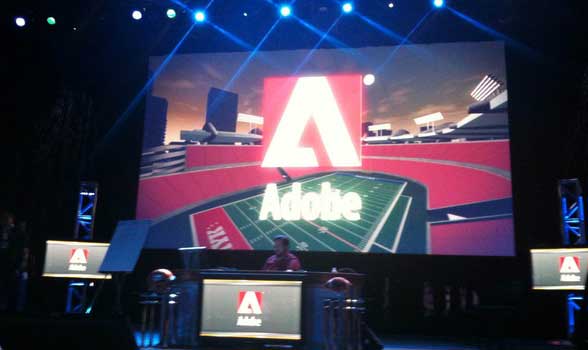 As promised I have posted the Adobe Keynote Video from Photoshop World Las Vegas. The keynote features lots of new technology introductions from both NAPP and Adobe. It's well worth a watch. The keynote opens with some great football themed content from Scott Kelby and the Photoshop Guys and then they hand it over to Adobe's SVP Johnny L who not only covers the progress that we've made with Photoshop CS4, but all the things that have come out since CS4 was introduced and a glimpse at some technologies in the works. Russell Preston Brown aka "Dr. Brown" helps out with the demos and shows how to use some of the cool features of Photoshop CS4 and Bridge CS4.
Follow Me on Twitter for more updates through out the rest of the week.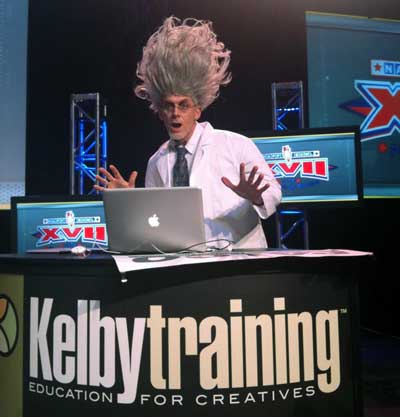 Dr. Brown! You made it on my blog 😉
The Making of this Video
It's amazing to me what can be accomplished these days with the technology that we have at our fingertips and the making of this video is a prime example of that technology being put to use. I shot the video with a small Canon VIXIA HF10 HD camera onto a Transcend 16GB SDHC memory card. I then brought the card up to my room (the camera too) and plugged it into my MacBook Pro (2.8GHz, 6GB RAM) via a Belkin Express Card Slot Multimedia Card Reader. Next I fired up Adobe Premiere Pro CS4, which allows me to edit in the NATIVE FORMAT of the AVCHD video from the Canon camera. I did this editing directly off the card without having to first copy any footage over. My opening was created using Adobe After Effects CS4. Once I got everything the way I wanted it on the timeline I exported it to H.264/MP4 format using the supplied CS4 Adobe Media Encoder.