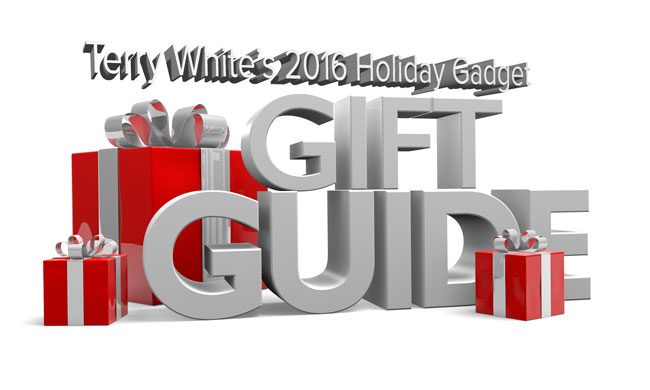 I know it's late, but it's here. My 9th annual Holiday Gadget Gift Guide is here. Rather than the usual full blown guide I've noticed that people prefer the "short list". In other words these are my top picks for the gadget lovers on your list. So in no particular order here are my 2016 top picks:
Amazon Echo Dot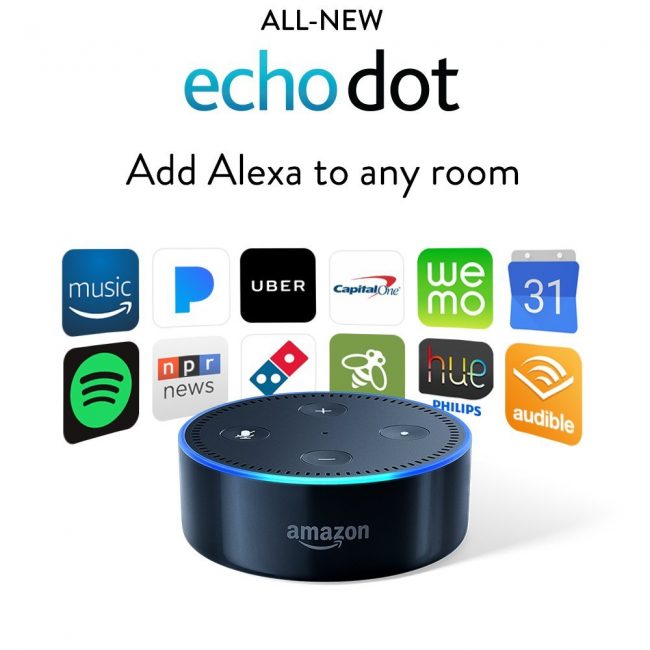 I'm a fan of the Amazon Echo, but when Amazon introduced the much less expensive Amazon Echo Dot, it was a no-brainer to put these around the house. Not only do I love the fact that I can ask it various questions like "what's the weather like?", "what's in the news today?,  "play my Beyoncé Pandora radio station", but also things like "turn on the outside lights". While the Echo Dot lacks the nice speaker in the Amazon Echo, it can connect to any speaker you have via an audio cable or bluetooth.
Get the Amazon Echo Dot here
.
Lutron Caseta Dimmer Kit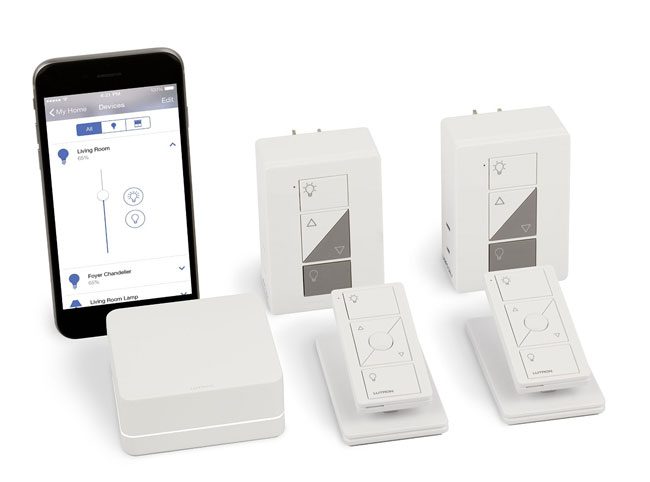 One of my favorite gadgets of 2016 is the Lutron Caseta dimmers and wall switches. I have upgraded 90% of the wall switches in my house to Caseta switches as well as all the lamps. Now not only can I control these lights with my iPhone and their app, but also the Home app built-in to iOS 10 (it's HomeKit enabled) and Amazon Echo. "Hey Siri, turn off the downstairs lights." You can expand the system to up to 50 devices. I did it over time and couldn't be happier with my smart home.
Get the Lutron Caseta Dimmer Starter Kit here
 or the Lutron Caseta Wireless Smart Lighting In-Wall  Dimmer Kit here
(requires installation).
Apple TV 4th Generation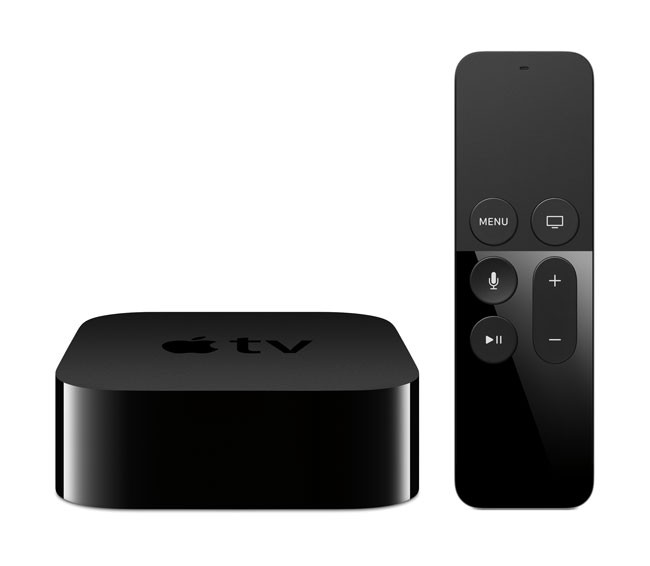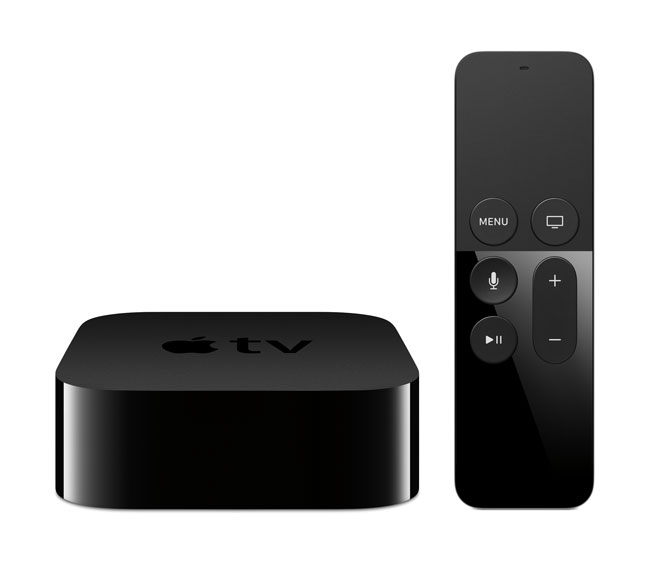 I've always been a fan of Apple TV, but the 4th generation model takes it to the next level. Unlike previous generations, the latest Apple TV allows you to install Apps from the App Store. Also with the rumors that Apple is working on deals to allow you to watch movies that are still in theaters, it's never been a better time to get an Apple TV. You can also use it to display/stream content from your iOS mobile devices and Macs.
Get the Apple TV 4th Generation here.
Anker Battery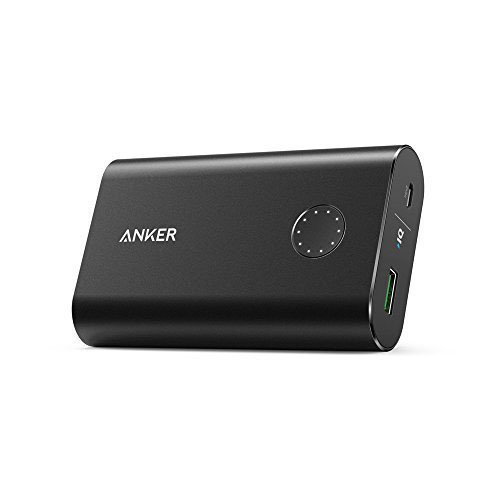 I would bet money that the gadget lover on your list has a hard time making it through the day with a full charge. Anker makes the best most complete line of external batteries. They come in a wide range of sizes, capacities and even colors. Here's one of my favorite models.
Get the PowerCore+ 10050 here
.
Anker Premium Speaker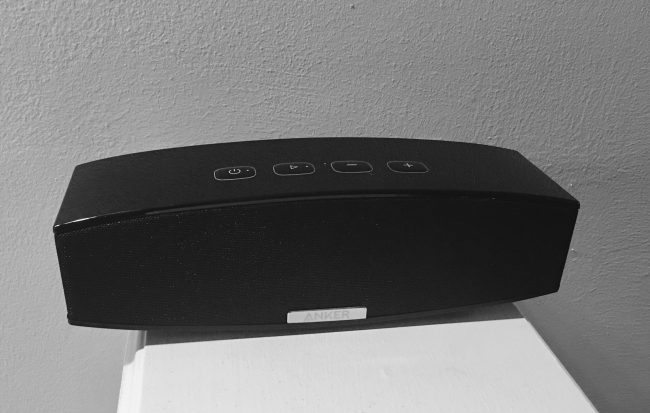 Anker also makes some kick-butt very affordable bluetooth speakers too. Here is my favorite model, which rivals the Bose Soundlink.
Get the Anker Premium Stereo Bluetooth Speaker here
.
Arkon Mount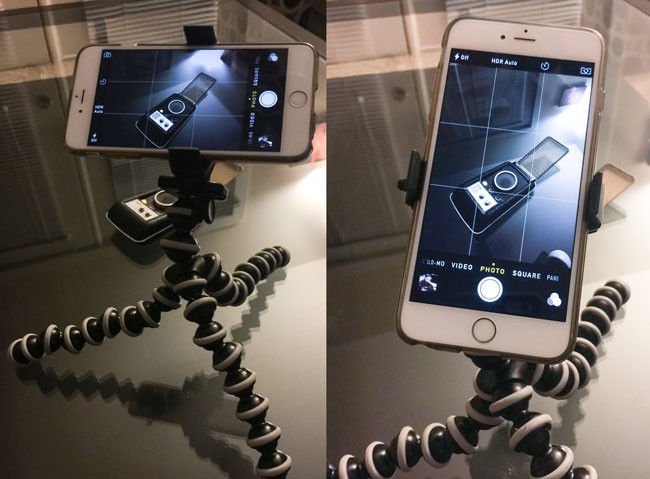 Arkon makes the best mounts for mounting your mobile devices and cameras to just about anything. If the person on your list is into mobile live streaming, then you can't go wrong with an Arkon Mount. Also If you're looking for a great car mount they've got you covered too.
Get the Arkon iPhone Tripod Mount here
.
Get the Arkon Magnetic Air Vent Mount here
. <- the one I use in my car.
Get the Arkon TW Broadcaster Combo Mount here
.
NOTE: Remember that you can always get a 20% discount directly at Arkon.com by using discount code "twhite"
Wacom Intuos Graphics Tablet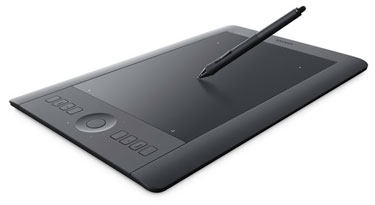 Anyone on your list that does any kind of graphics work or photo editing can benefit from a graphics tablet. Wacom makes the best tablets and they have tablets for beginners, intermediate users and pros.
Get the Wacom Intuos Tablet Here
Get the Wacom Intuos Pro Tablet Here
.
Get the hot new Wacom MobileStudio Pro here
.
Westcott Eyelighter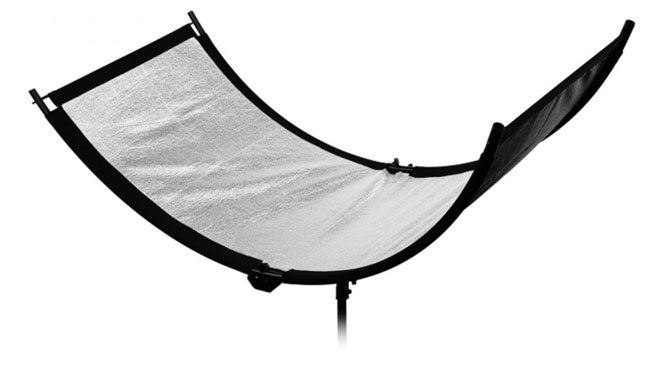 Any photographer on your list that photographs people will LOVE the Westcott Eyelighter. This reflector can produce some beautiful results and will also cut down on the need to have multiple lights for portrait shoots.
Get the Westcott Eyelighter here.
Also don't forget about another favorite of mine, the Rapidbox Octa softbox for speedlights. Get the RapidBox here.
Ring Doorbell Pro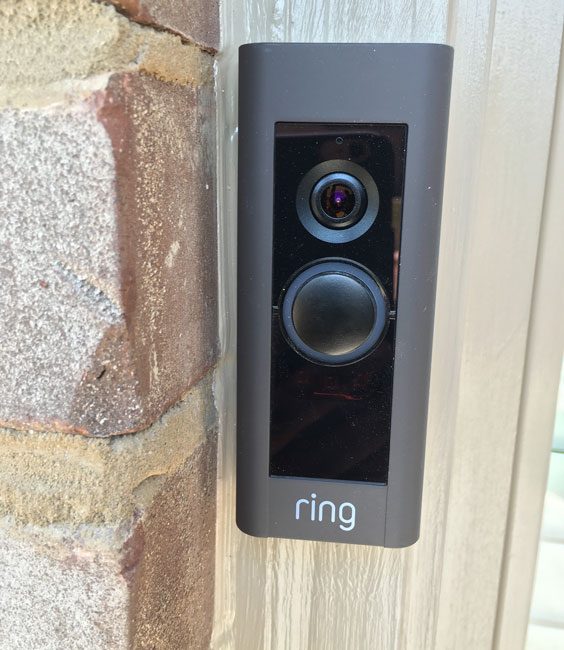 If the person on your list has a doorbell, then they will love the Ring Doorbell Pro. The Ring Doorbell Pro has a built-in HD camera, microphone and speaker. It connects to your WiFi network and allows you to not only see who's at your door from anywhere in the world, but also talk to them. It has a motion sensor and the ability to go Live at anytime you want to see what's going on out front.
You can get the Ring Doorbell Pro here
.
Apple Watch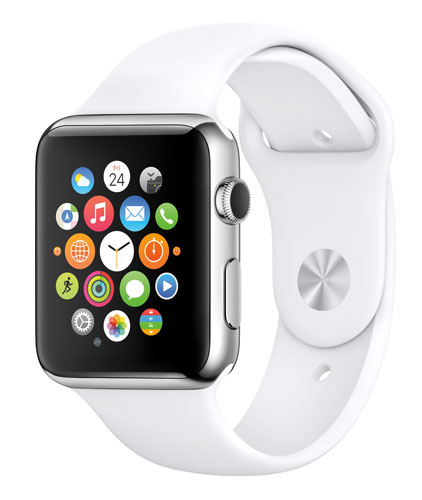 The Apple Watch is the top seller in the smart watch category. It's also not doing too bad in the fitness band category either. Apple has refocused their attention on the latter. While I'm in a new Series 2 model, the original model is still a great buy and lower prices make it a no brainer as a gift.
Get the original Apple Watch on sale here.
Adobe Creative Cloud Photography Plan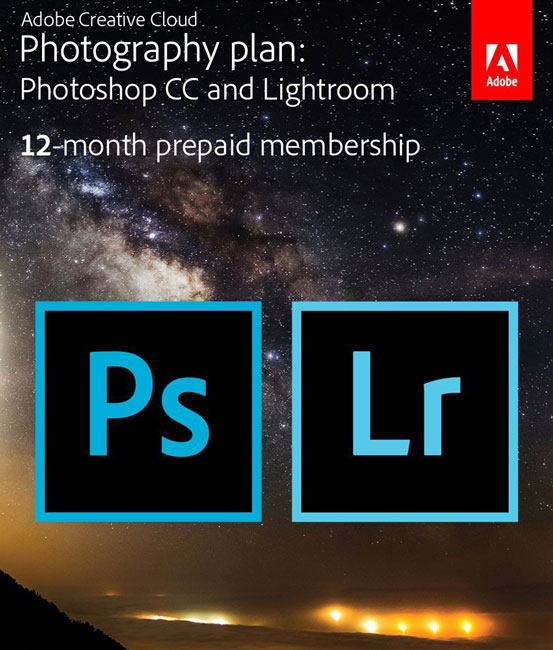 Treat that special photographer on your list to a full year of Adobe Creative Cloud Photography Plan, which includes the latest versions of Adobe Photoshop CC, Lightroom CC and Lightroom for Mobile.
You can get the Adobe Creative Cloud Photography Plan here.
DJI Mavic Pro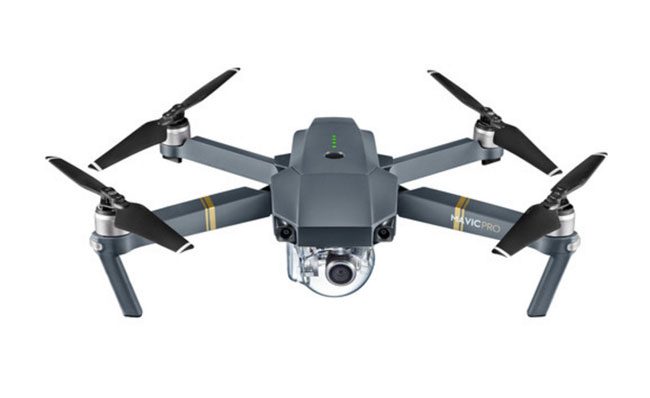 My favorite gadget of 2016 is hands down the NEW DJI Mavic Pro quadcopter. This 4K flying camera is a joy to use. However, the problem is that it's so popular that DJI can't build them fast enough. Therefore, you probably won't have it in time for the holidays. Personally I would take a card with a picture of it and know that it's coming and be just fine with that.
Get the DJI Mavic Pro here.
If the Mavic Pro is bit out of reach for you, but you still want to give a great quadcopter then get the DJI Phantom 3 Standard here.
Beats PowerBeats3 Wireless Earphones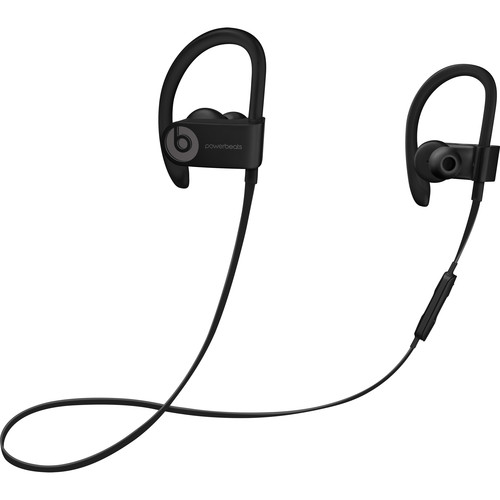 While the Apple AirPods didn't ship before the holidays, that doesn't mean that your gadget geek can't take advantage of the Apple W1 chip that makes the AirPods so cool. That same chip IS available in the Beats PowerBeats3 Wireless Earphones. Get the PowerBeats3 Wireless Earphones here.
KelbyOne Membership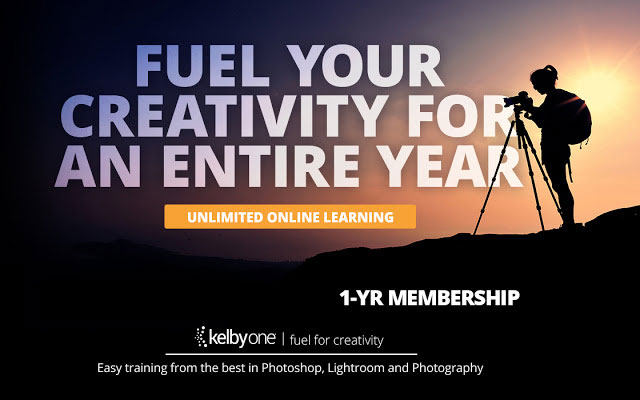 It's great to have all the gear, but knowing how to use it is equally important. That's why a membership to KelbyOne online training might be the perfect gift for the aspiring photographer/designer on your list.
Get a KelbyOne membership here.
Amazon Gift Card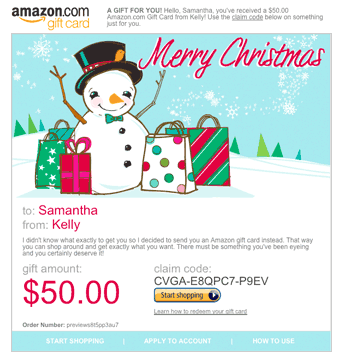 Anytime I receive an Amazon Gift Card I just smile! This means that I can get whatever I "really" want. Sometimes people are really good in picking out the perfect gift and for those of you who aren't, you can't go wrong with an Amazon Gift Card.
Get an Amazon Gift Card here
.
B&H Gift Card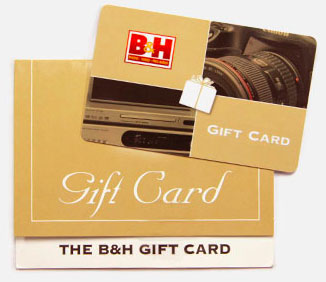 If you read the description above and apply the same thought to a photographer, videographer or gadget lover on your list then you can't go wrong with a B&H Gift card either. They sell a lot of other things besides cameras and camera accessories.
Get a B&H Gift Card here.