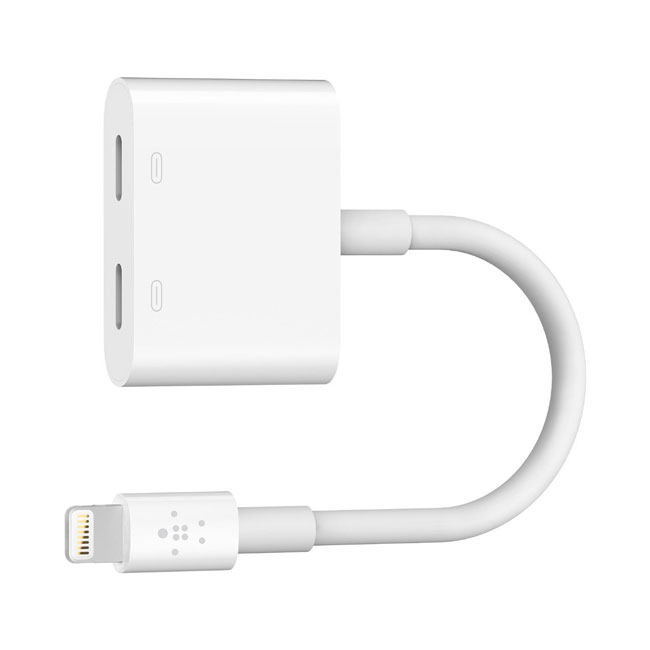 Although I don't generally miss the headphone jack on my iPhone 7 Plus, there is one scenario that I do miss it. With only having the Lightning port this means that you have to decide to either charge or use a wired headset. Like I said, this generally isn't a problem because I'm either using a wireless headset or I'm sitting at my desk and my iPhone 7 Plus is sitting in a iPhone dock which also has a wired headset attached to it. However, for those times when I want to plug in a headset and charge at the same time I've found the Belkin Lightning Audio + Charge Rockstar adapter
. This adapter give you TWO Lightning ports instead of one.
It works great as long as you know the limitations…
I wanted to use this adapter for one specific purpose and that is to be able to charge while talking on the phone via the wired headset. It does that perfectly. It also allows you to listen to music. You can use either the Lightning EarPods or the Lightning Audio Adapter that came with your iPhone 7 with an analog wired headset. I also tested it with my Rode SmartLav Microphone that I use for live streaming and video recording. I plugged it into the Apple supplied Lightning to 3mm audio adapter and then into the Belkin adapter. This is important for live streaming on the go. I usually plug in my mic and an Anker battery
so that I can keep my iPhone charged while streaming. So what can't you do?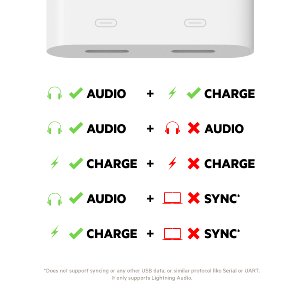 Basically you can't do much of anything else. You can't plug in two headsets. You can't plug in two chargers and charge your iPhone twice as fast. Also it doesn't allow you to connect to your computer and sync/backup. It's really a one trick pony, but a necessary one. Besides the technical limitations above there is one more limitation that may affect some. It's the Lightning connects the adapter to your iPhone 7. The connector itself is a bit thicker than the Apple Lightning cables. This means that the adapter may not fit your case. I use an Anker iPhone 7 Plus Clear Case
and luckily the case has rubber around the Lightning connector that stretches the little bit that is necessary to use this adapter without having to remove my case. Many have complained that it doesn't fit the Apple Charging Case. Other than these limitations I love this adapter as it does the one thing I needed it to do.
The Bottom Line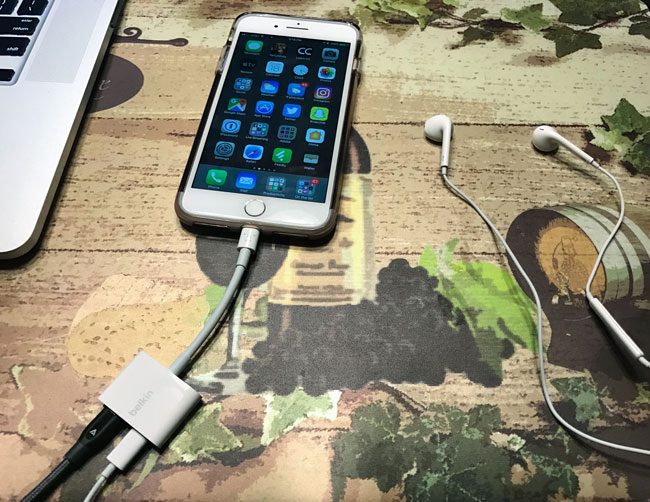 Apple's removal of the audio jack on the iPhone 7 is probably one of their most unpopular decision. It's a shame that you need to have adapters to get certain functionality back, but the good news is that now there is an adapter that solves a common issue. You can get the Belkin Lightning Audio + Charge Rockstar adapter
 here
or here.