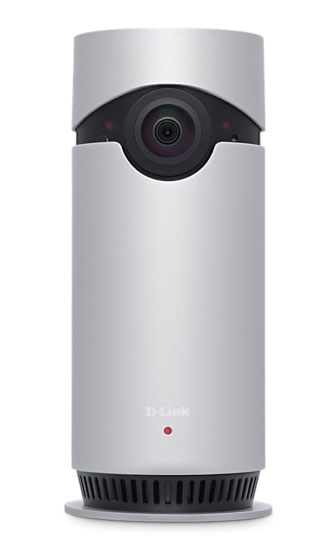 When it comes to home security cameras I have pretty much standardized on Google's Nest Cams. However, the one thing that is not likely to appear in any Nest products is HomeKit support. HomeKit is the standard that Apple created for home automation and is supported in iOS, Siri, Apple TV, and the Home App that's now built-in to iOS 10. So that means that you either buy accessories that work with HomeKit or competing platforms. Since until now there were no shipping HomeKit enabled security cameras, it really didn't matter which platform you went with. However, that has just changed now that D-Link has shipped the Omna 180 Cam.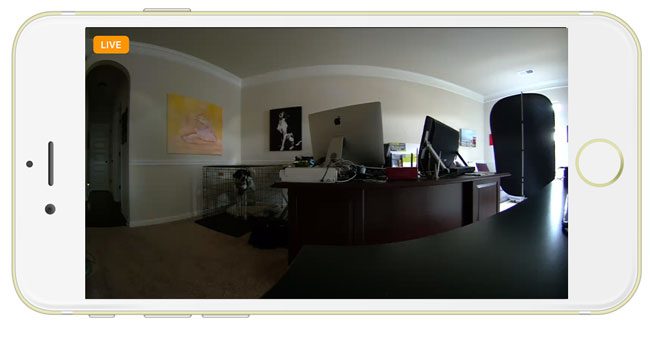 The 1st shipping HomeKit enabled security cam is lacking features that other cams have…
Now that we have a HomeKit enabled security cam there's a choice that will integrate nicely with your other smart home HomeKit enabled gear. For example, I can now see my new security cam not only in the Home app on my iPhone and iPad, but I can even see the live feed in the Home app on my Apple Watch. Cool! This sounds great until you actually look beyond the HomeKit integration. Let's start with the good stuff first…
The easiest setup I've ever seen.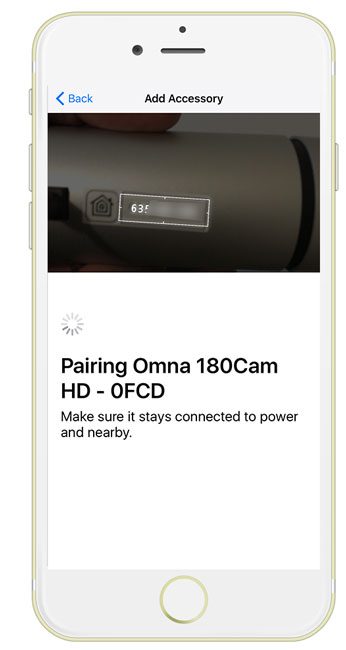 Basically you download the Omna app from the App Store. Then just plug in the supplied micro USB cable/power supply. Once the camera boots up it will show up in the Omna App and you can begin the setup process.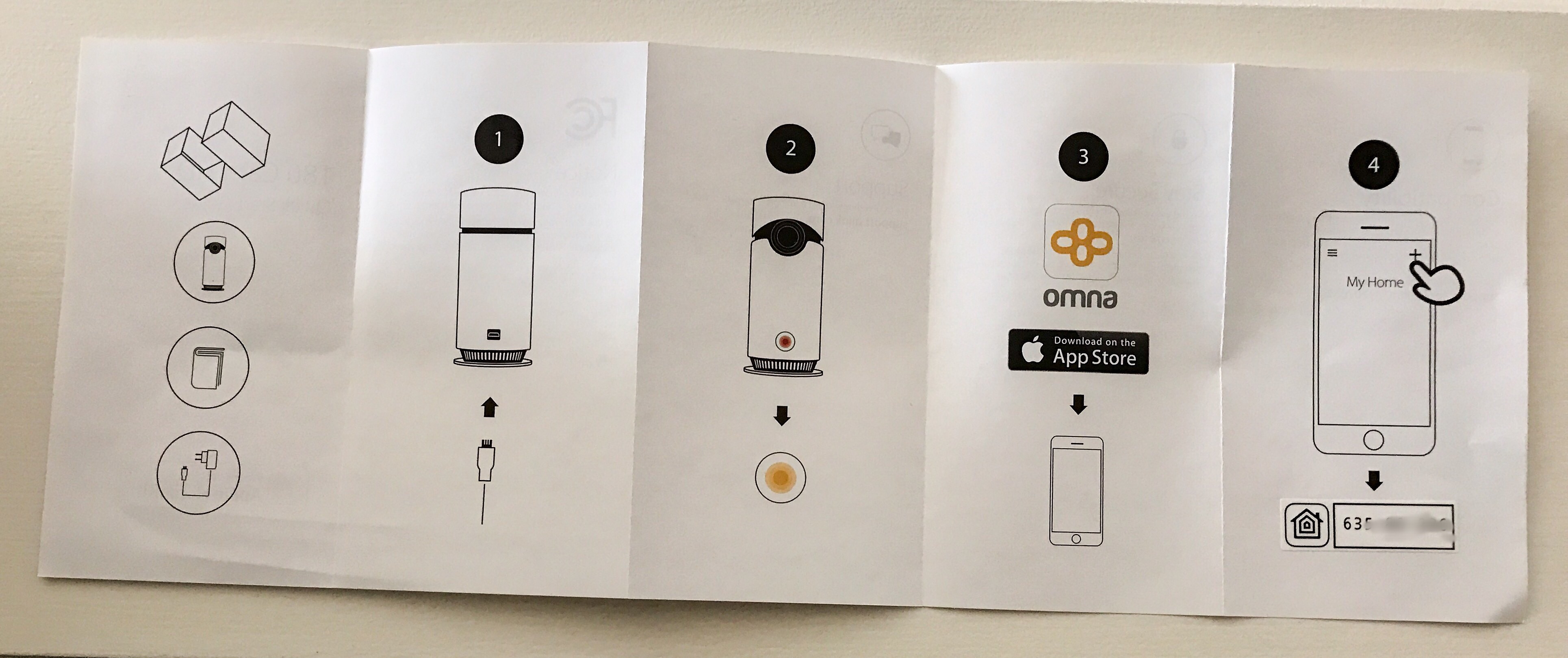 Tap on the camera in the App and then you'll be asked to scan the HomeKit I.D. on the back of the camera. Once you scan it the camera will be up and running a few moments later. That's it!
No subscription required!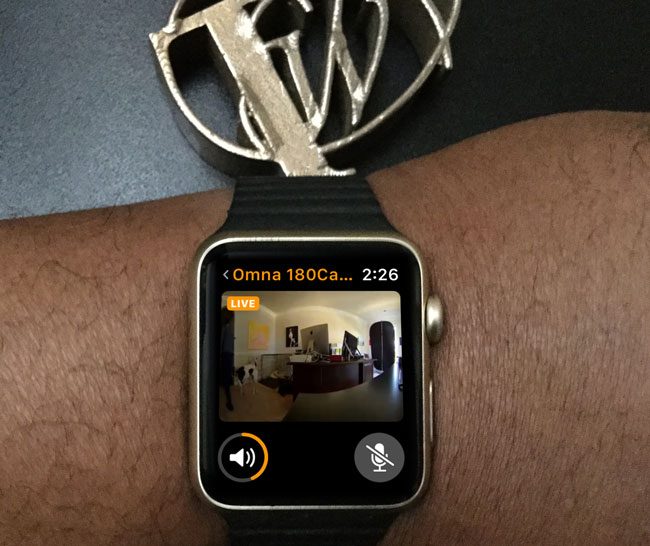 This is probably the biggest plus of this camera. Unlike the Nest Cam there is no need to subscribe to a cloud service to store your cam's footage. There's a microSD slot in the bottom of the camera to record motion events onto. That's definitely a win as Google's Nest Aware service is relatively expensive: A subscription that covers 10 days of continuously recorded video costs $10 a month or $100 a year for the first camera. Each additional camera costs $5 a month or $50 a year. A 30 day history costs $30 a month for the first camera, or $300 for the year.
The downside to not having a cloud service is that if someone breaks in and steals your camera, they've also got the footage too.
1080p resolution at a 180° field of view and audio support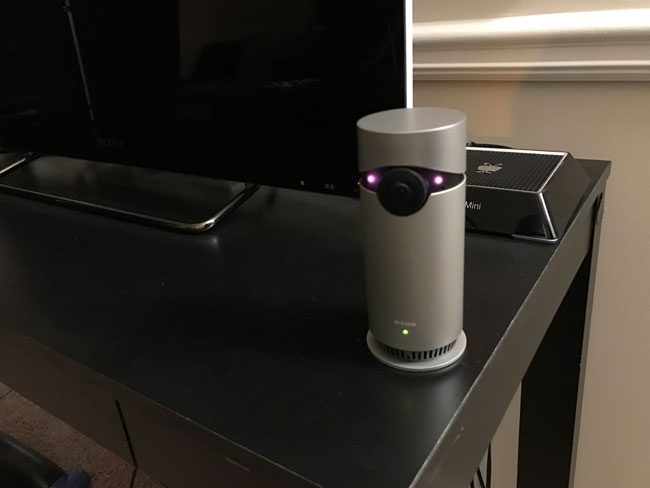 The image quality is GREAT! Nest Cam's view is only 130°. The Omna 180 Cam has both a microphone and speaker. This means that you can not only see what's going on in the room, but you can also talk to anyone in the room as your voice will play through the built-in speaker.
Night Vision and Motion Detection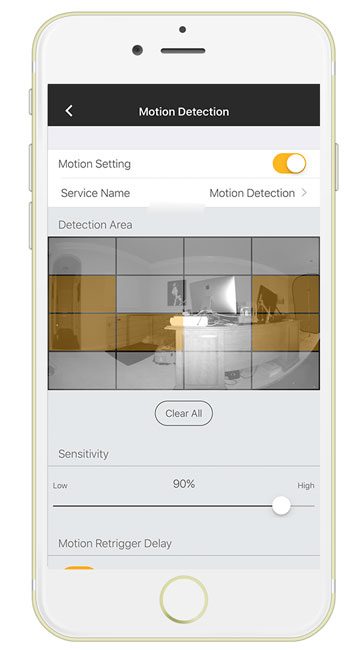 Motion detection setup is basic. By default the entire viewing area is covered by motion detection. However, you can clear it and then tap on the grid for the areas that you want to cover. There is no ability to draw your own custom shaped zones. They are all rectangular.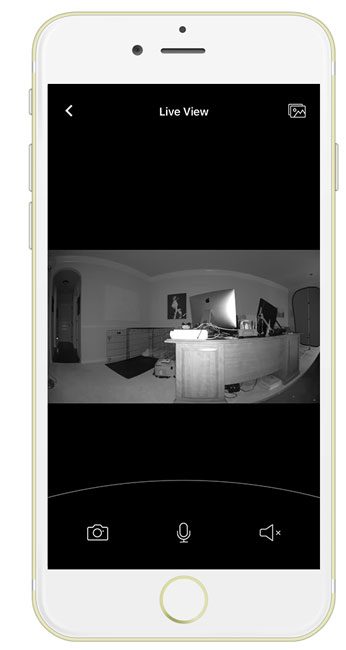 This cam also has a really good night vision as well. However, there doesn't appear to be a way to turn it off. This makes it hard to point it outside via a window as the night vision usually doesn't play well with the glass in window panes.
Sounds great! What's wrong with it?
After having used security cameras from Nest (formally Dropcam) and Panasonic, this new D-Link feels very lacking when it comes to features. While there isn't anything wrong with the D-Link Omna 180 cam, it feels very bare bones. Sure I can bring it up and view a live feed in on my iOS and Apple Watch devices, but that's it. It has no web support. Nest recently released an Apple TV app, which is nice for being able to view all of my cameras on the big screen. Without an iOS/Apple Watch device you're pretty much out of luck. Let's move on. The next and probably most shocking missing feature is that there is no way to pinch and zoom into the image. I was simply stunned that I can't zoom into the live feed. It's not possible to zoom in via the Home App or the Omna app. WTH.
There are status indicator lights. However, there doesn't seem to be a way to turn them off to make the cam less conspicuous.
There no real mounting options either. This camera was designed to sit on a table or shelf. As long as you don't need to mount it directly to a wall you should be fine. This is an indoor only solution. That's not really a problem. However, Nest recently introduced the Nest Outdoor Cam
(my review is coming on that too). Most people really want the ability to monitor what's going on around their homes more than what's going on inside. Until Nest introduced the Outdoor Cam people would point their cameras out the window to see what's going on. While that's certainly possible with the Omna 180 cam as well, it would require enough space on your window sill to sit it on.
The Bottom Line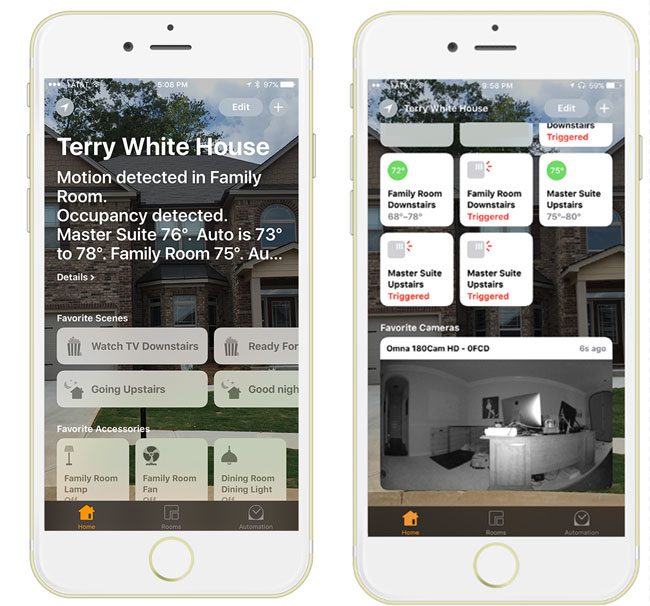 If having a HomeKit enabled security cam with no required subscription is what's most important to you, then look no further. The Omna 180 cam works as advertised and is very easy to setup and use. However, if you want more features then you might want to look at the Nest Cam or Nest Outdoor Cam. While they won't show up in the Home app, the Nest app works just fine. I also use the web view on a regular basis. Luckily this is only the 1st HomeKit enabled security cam to ship. It will be good to see the others that are slated to ship this year. One last thing to note is that if you want to access your HomeKit enabled devices from outside your home WiFi network, you will need an Apple TV. Apple uses the Apple TV as a hub for HomeKit devices to be accessed outside the home.
You can get the D-Link Omna 180 Cam here.
You can get the Nest Cam here
.
You can get the Nest Outdoor Cam here
.