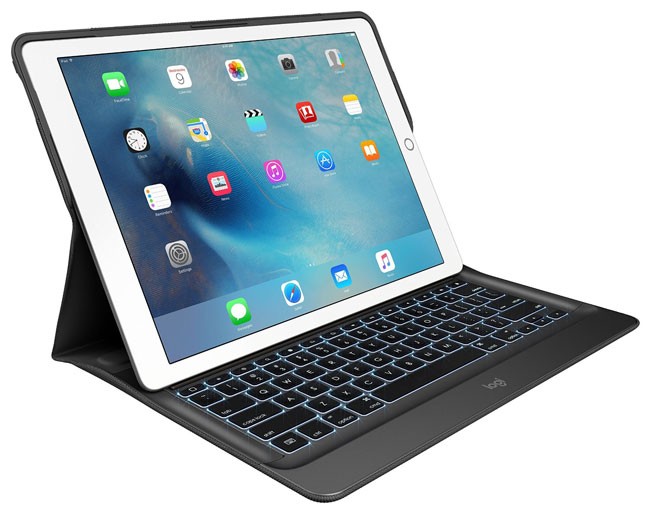 For whatever reason Apple didn't have the Apple branded iPad Pro accessories widely available on day one. Although you could walk into an Apple Store and pick up the iPad Pro of your choice you had to wait for Apple Pencil and the Smart Keyboard for iPad Pro. Although I had preordered all 3 items together, the iPad Pro arrived two days later, but the Apple Pencil and Apple Smart Keyboard for iPad Pro didn't arrive till several days later. I had already sourced another Apple Pencil from the Apple Store in Michigan (thanks Linda) and I gave up waiting for the Apple Smart Keyboard to arrive. Instead I drove to my local Best Buy and picked up the Logitech Create Keyboard for iPad Pro. I'm so glad I went this route instead. Had the Apple keyboard arrived on time I may have never looked at the Logitech Create. I would have been missing out!
Here's why the Logitech Create Keyboard for iPad Pro is sooooo much better…
Unlike all previous Logitech iPad keyboards, this one looks and feels as if it were designed side-by-side with Apple engineers. First of all it takes advantage of the smart connector on the side of the iPad Pro. No bluet00th pairing or recharging to worry about. It just works the minute you connect it. The next very welcomed feature is that it's backlit! WOW! It's really nice having a backlit keyboard for the iPad Pro just like I have on my MacBook Pro.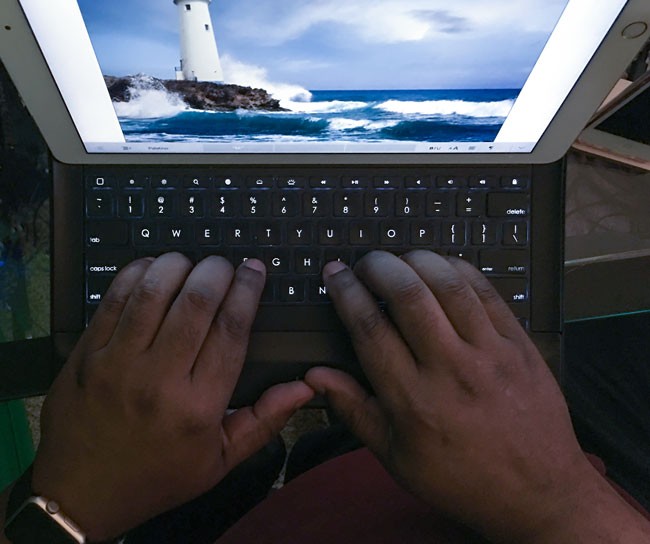 The next advantage that the Logitech Create Keyboard has is that it's also a case that protects both the front and the back of the iPad Pro. The Apple Smart Keyboard only protects the display, but not the back of the iPad Pro.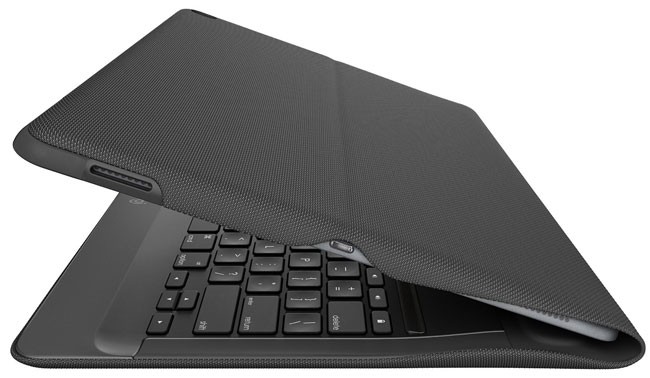 The Logitech Create Keyboard has some hidden benefits too. It has a row of useful keys above the numbers that the Apple Keyboard doesn't have!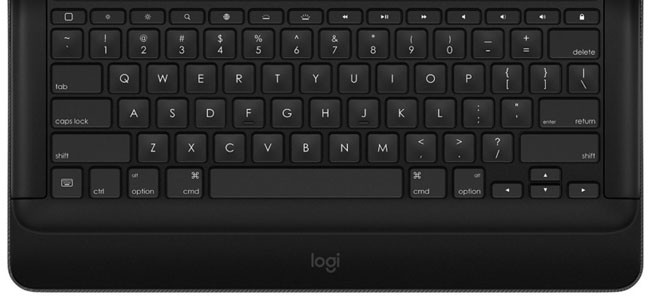 As you can see above the Apple Smart Keyboard for iPad Pro has all the standard keys you'd expect on a full sized keyboard including a Command and Option/Alt Key, but the Logitech Create Keyboard for iPad Pro adds an additional row of useful keys above like a Home button to quickly get back to your home screen. It has keys for the backlighting (which the Apple keyboard doesn't offer), it has volume control keys, but my favorite is the globe key that actually let's me bring up other on screen keyboards like the Emoji keyboard. The other hidden feature is that there is a magnet right next to the "logi" logo that will hold your Apple Pencil in place. Sadly neither keyboard offer a place to store your Apple Pencil, but this magnet helps keep it handy while you're working.
The Bottom Line
This is one time that I'm happy Apple didn't deliver on time. I probably would have just made do with Apple Smart Keyboard and never tried the Logitech Create Keyboard. Sadly neither keyboard allows you to adjust the angle of the iPad Pro lean and neither one offers storage for Apple Pencil, but both offer a great keyboard feel with full sized keys and Logitech nailed all the little details that I would have expected Apple to do. As soon as my extra Apple Pencil and Apple Smart Keyboard for iPad Pro arrived I sold them on eBay (short supply = lot's of demand). It was a win win for everyone one 🙂 I know you're probably wondering about how it impacts the iPad Pro's battery? I haven't seen any real difference in battery life. Also note that unlike the backlight on your MacBook Pro keyboard, this one turns off intelligently when your hands are not on it.
Lastly the Logitech Create Keyboard is $20 cheaper than the Apple Smart Keyboard. It's a CLEAR WINNER! You can get it here
.
If for whatever reason you still want the Apple Smart Keyboard for iPad Pro you can get it here.