Moose Peterson
(yes, on my license & passport)
head content creator (wish it was just photographer)
Company
Wildlife Research Photography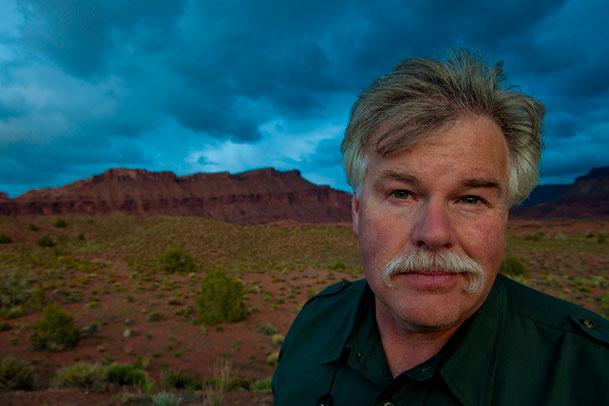 Mammoth Lakes, CA
Your blog/website?
Favorite Gadget(s)
currently AstroTrac (I'm a kid, I always have new toys)
Your cellphone/smartphone (make/model):
iPhone 3GS
Won't leave the house without
camera/iPhone/iPad
Blogs you read regularly
Joe McNally, Scott Kelby, Jake Peterson, Terry White, AboutRC, Scott Diussa, Seth Godins, just to mention a few
Mac or PC
PC W7 64bit
Laptop or Desktop
Dell T5500 / m4400
Favorite App/Software
Pages, FlightTrack Pro, RadarScope
Technology that you're most looking forward to that hasn't been invented yet?
Nikkor 400f5.6 AFS
What do you wear to work?
AM-sweats PM-jeans
Favorite Quote
nature can live without man, man cannot live without nature
Favorite Restaurant
BLT / Jailhouse
What time do you go to bed?
I hope to see it around midnight, don't always make it
What time to you wake up?
if I find the bed, 7am
What's the first thing you do when you wake up?
kiss my beautiful wife, twice
Describe your perfect day
shooting, shooting, shooting with my wife beside me
Anything else?
a moment doesn't go by I'm not counting my blessings for being able to do what I love all day long!