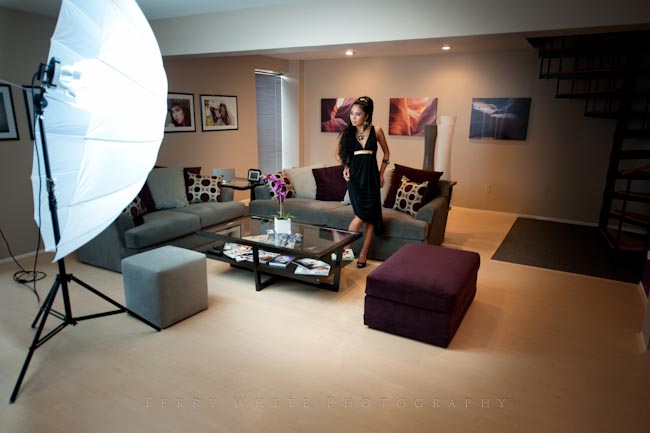 I'm a fan of big beautiful soft light for the beauty and fashion stuff that I shoot. As you might imagine I have a collection of large softboxes. While I love them and use them all the time, sometimes I need something that's large and more portable. Nothing is more portable than and travels as easily as an umbrella. Heck you can even carry an umbrella on a plane (as of today TSA has not banned them). Not long ago FJ Westcott introduced 3 NEW 7 FOOT Parabolic Umbrellas. You can get either a white one with a black cover, silver one with a black cover or white diffused shoot through one. It's a tough choice to make as I like all three for different situations. However, for starters I went with the white diffused one. Since it's a standard umbrella it should fit in any light setup/stand that you have that has an umbrella hole. In my case I used the Spiderlite TD6, which has an umbrella hole right on the included tilt bracket. Unlike the 1st two, you actually aim the light source into the umbrella and the light is diffused out from the other side. With the white and silver models you're bouncing your light source into the umbrella and back out the same way.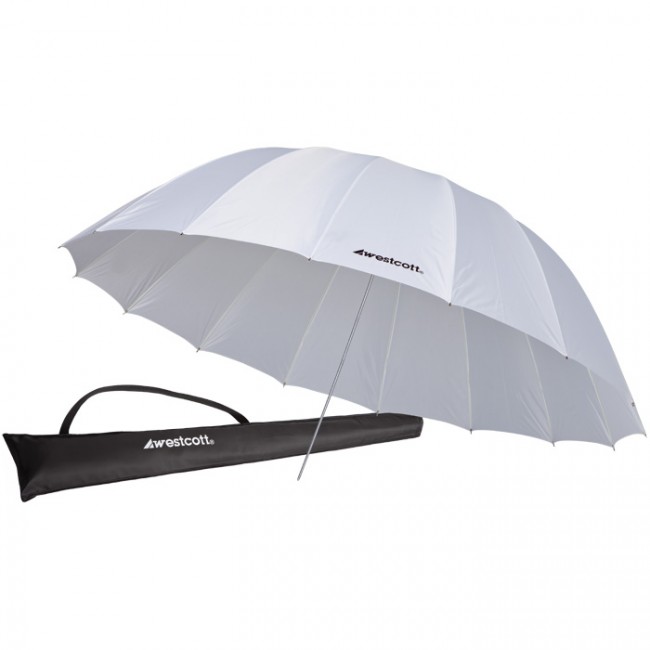 The bigger the light source and the closer to your subject, the softer it will be. 7 feet/6 feet curved is pretty big as you can see above in the production shot. The Spiderlites are already pretty soft and shooting though this umbrella makes them even more natural and soft.
The umbrellas come with a carrying case to store them and make it even easier to travel with. You can use what ever lights you want with them. Like I said above, i used mine with a Spiderlite TD6 to produce the shot below.
ISO 200, 85mm, f/1.4, 1/80 sec shot with my Nikon D700.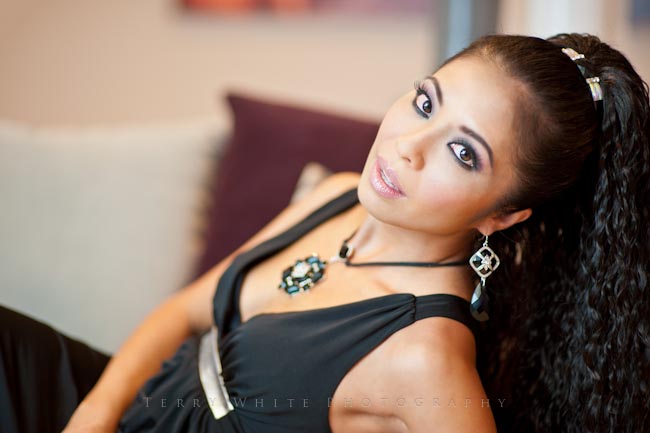 Model: Liz Hoang, Makeup/Hair: Joey Killmeyer
You can get the Parabolic Umbrellas here:
White with Black Cover – $99.90 Amazon or $99.90 B&H
Silver with Black Cover – $99.90 Amazon or $99.90 B&H
White Diffused (the one I used above) – $99.90 Amazon or $96.48 B&H