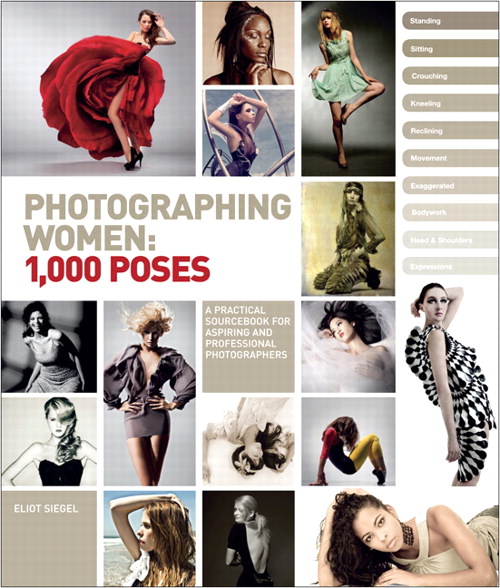 I do a lot of fashion and beauty photography and more often than not the subjects I photograph are women. I was intrigued by the title of this book: "Photographing Women: 1,000 Poses". I figured it would be a good book to have around to get inspiration and to show a model various poses that I would like them to do. However, the book turned out to be much more than that. What I didn't expect to find was a couple of very good chapters proceeding the poses that talked about shooting angles and lighting. I was immediately sucked in by not only the concepts but also the great job in providing the visuals. Eliot Siegel did a great job in not only talking about angles, but also showing an example of each one and how it impacts the way your subject looks. Once I got past the great info in the beginning of the book I was quite pleased with the 1,000 poses too. Great color photos showing and explaining the poses.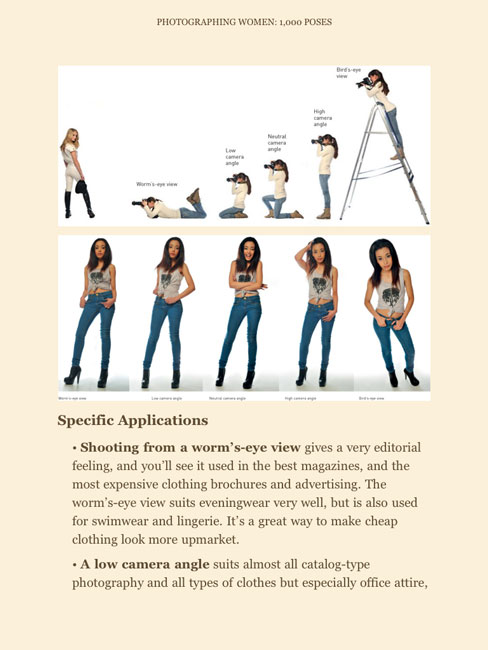 I initially bought this book as a Kindle book to read on my iPad, but I liked it so much that I bought a hard cover copy to have in green room of my studio. If you photograph women, you definitely want this book!
You can order your copy here.