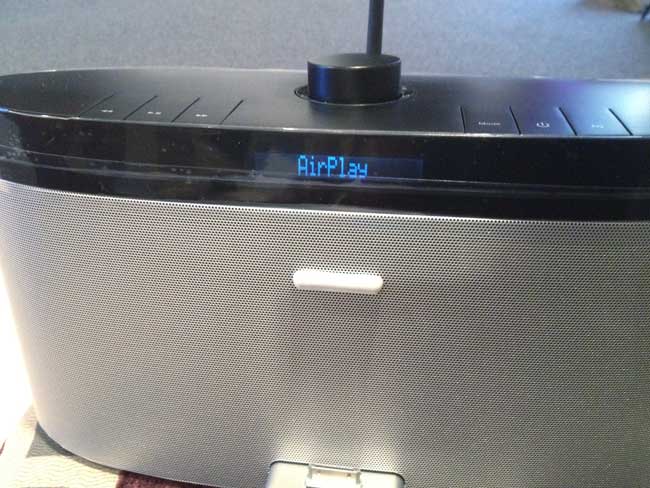 I'm a fan of AirPlay Speaker Systems. To date my favorites are the Bowers & Wilkins Zeppelin Air and the iHome AW1. Just recently the Gear4 AirZone Series 1 crossed my desk. I decided to give it a try. I grade AirPlay speakers on 3 criteria: Ease of setup, No skipping and of course sound quality. Let's get started:
The out of the box experience
The AirZone Series 1 offers a decent out of the box experience. Much easier than the Zeppelin Air, but not nearly as easy as the iHome's Setup App. With the AirZone you simply turn it on and navigate to the WiFi menu using the wireless remote. From there you can scroll through the available networks and then hit the enter button on the one you want to connect to. Sadly to enter your network password you have to scroll through the alphabet letter by letter like many game console onscreen setups. Fortunately this is the most difficult part of the setup. After I entered my password, the AirZone connected to my WiFi network and showed up immediately on my iDevices and iTunes.
No Skipping
So far, I haven't had a single skip. The music has been continuous. This is probably due to the fact that the AirZone has a physical external antenna for the WiFi connection. I hate AirPlay speakers that skip or have dropouts due to weak connections.
Sound
The sound is as good as the iHome iW1, but not as good as the more expensive Zeppelin Air. In other words you get what you pay for. I do however appreciate the fact that the AirZone does have a built-in EQ.
The Bottom Line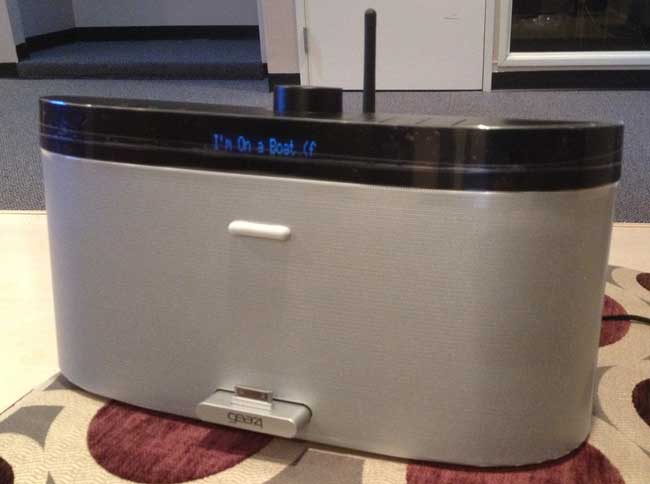 The AirZone offers decent competition in this $200-$300 range of AirPlay speakers. It also offers a built-in dock, AM-FM radio and Audio In port so that you can listen to other sources besides those on AirPlay.  I also appreciate the fact that the AirZone displays the name of the current track on the LCD.
You can get the Gear4 AirZone Series 1 AirPlay Speaker here.