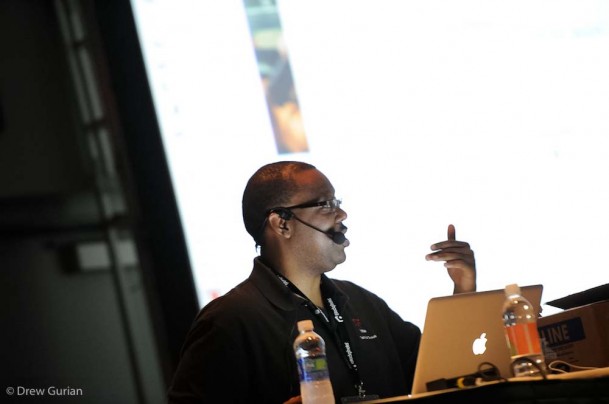 This year's Photoshop World East was a BLAST! I've been to Photoshop World more time than I can count. However, this particular conference seemed much more "upbeat". I didn't run into a single "cranky" person the whole time. Everyone was all smiles and having a great time. As an instructor, I feed off the energy of my audience. So when my audience is having a good time and learning, it gets me excited and drives me to show more and teach more. So I not only had a great crowd in each of my sessions, they were really into what I had to say and show. That makes all the difference in the world!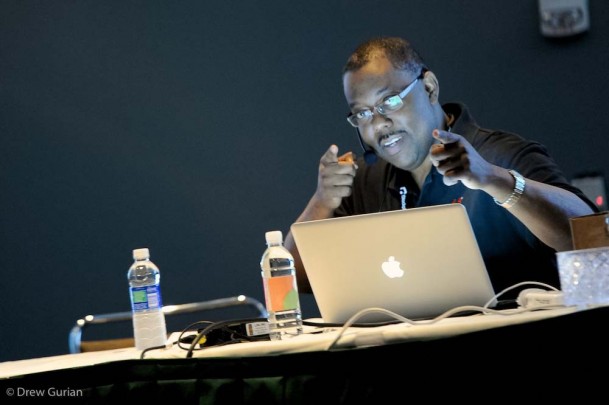 Here are some highlights and I've included the Keynote video too! Enjoy 🙂
I finally got a chance to meet Erik Bernskiold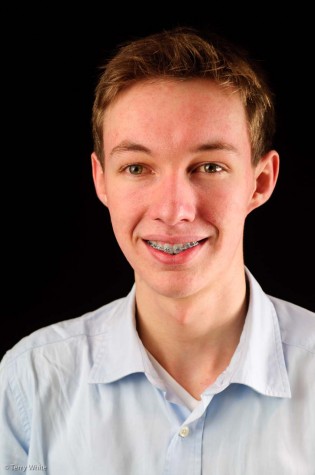 As you may remember Erik is the web designer of this Tech Blog and my BestAppSite.com. However, believe it or not we've never met face to face. We've worked together all this time over the internet. Erik is from Sweden and this was his first Photoshop World. Erik is an extremely talented and a genius!
Westcott showing the Love!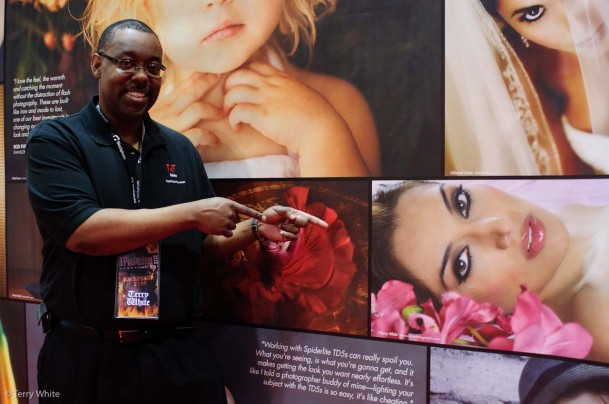 I'm not only in the 2010 Westcott Pro Lighting Catalog, but they also featured one of my images on their Booth. I stopped by to say hello and couldn't resist the opportunity to do a quick shoot with their model. It's just the way I am 🙂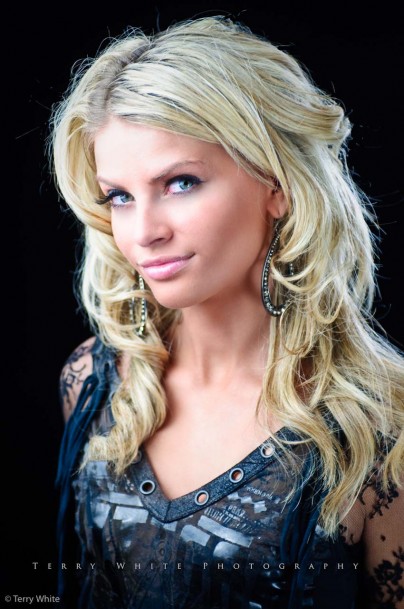 My Live Shoot at the Bogen Manfrotto Booth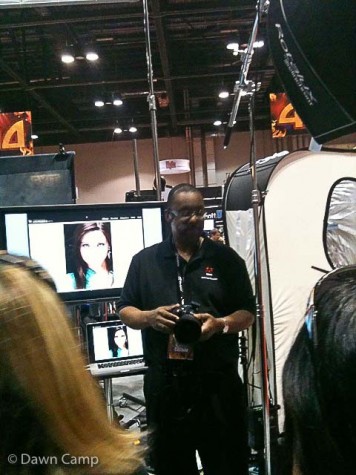 Once again I did a live shoot and lighting class right on the show floor. This time it was at the Bogen Manfrotto booth. Of course one my favorite models, "Steve" couldn't resist the opportunity to have a little fun. This class was one of my favorites to teach because I got a chance to show off many of the lighting products that I use all the time.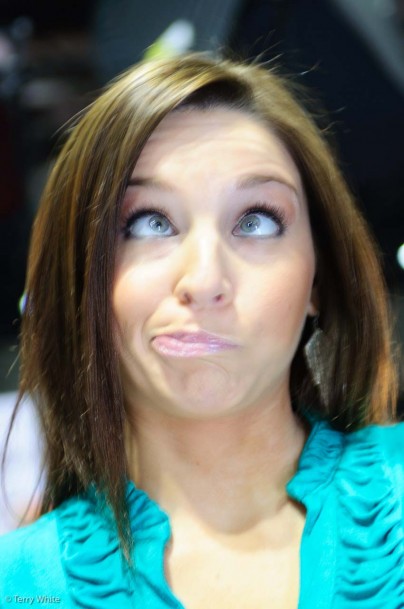 Stevie, there is no fly on your forehead. Honest!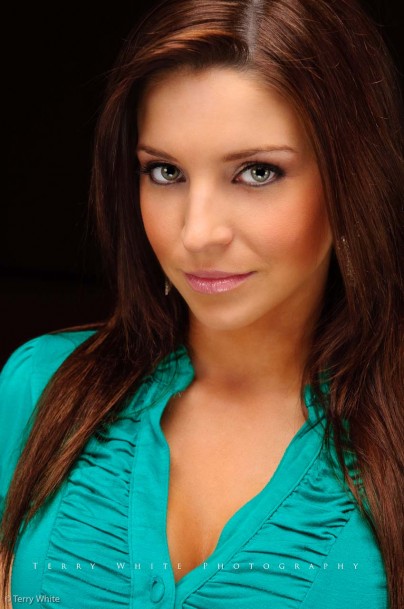 The Shot!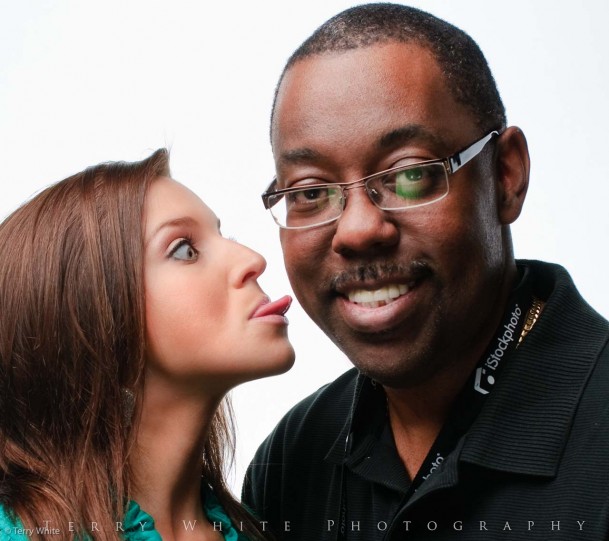 The Adobe Keynote Address
See demos of Lightroom 3 and a sneak peek of some "upcoming" Photoshop technology presented by Katrin Eismann:
[flv:http://traffic.libsyn.com/cspodcast/PSW2010-Orlando.mp4 609 344]
Of course you can download a copy to watch offline or on the big screen at creativesuitepodcast.com
Another look at Content Aware Fill! LOL
httpv://www.youtube.com/watch?v=3ScWu7pG7r0
Random Show Floor Shots
Here are some pics I took while walking around the conference.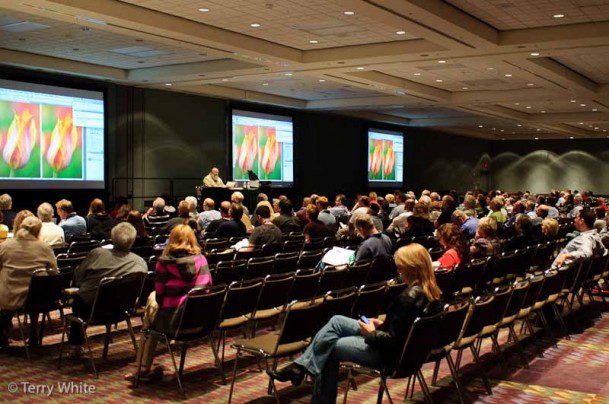 Jeff Schewe's Class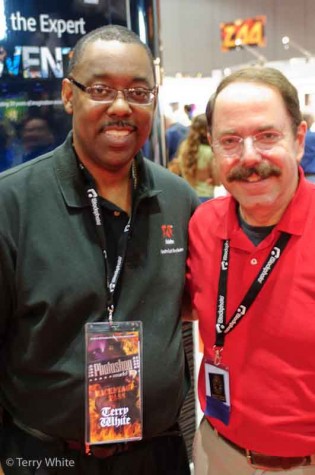 Standing with a fan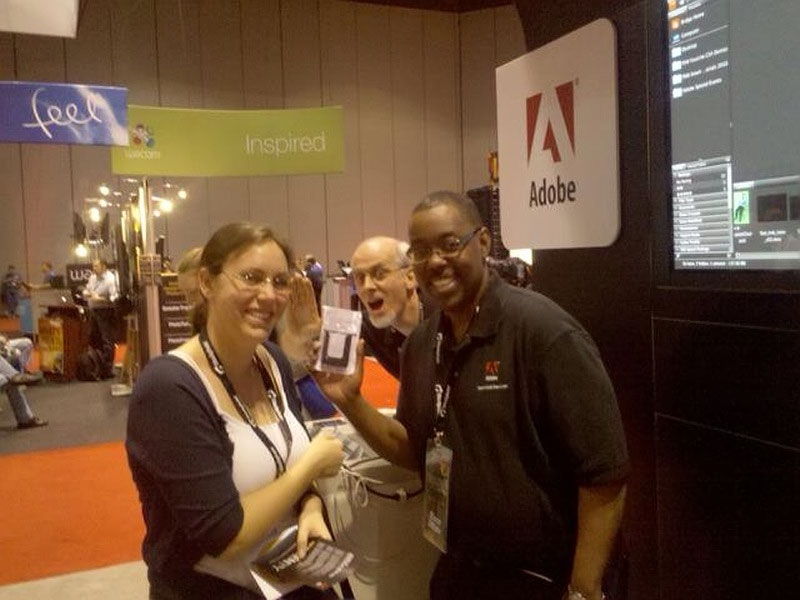 I gave away close to 100 of this great iPhone-Tripod Adapters during the show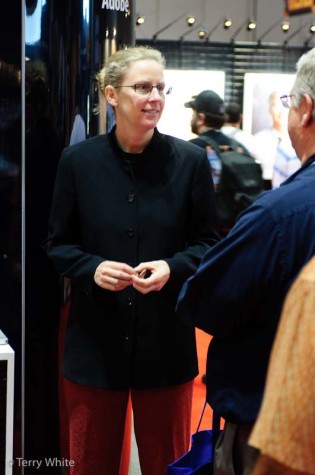 Julianne Kost answering questions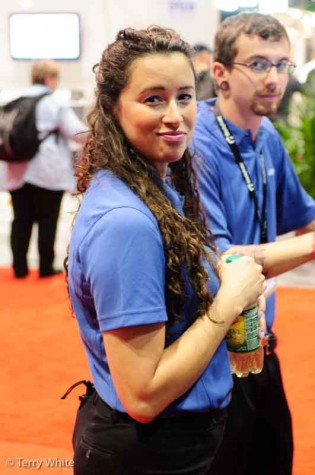 Jennifer from Wacom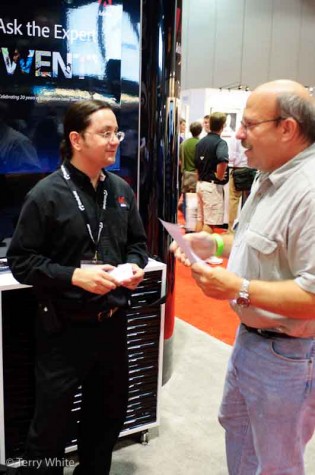 Rick Miller fielding Lightroom quesitions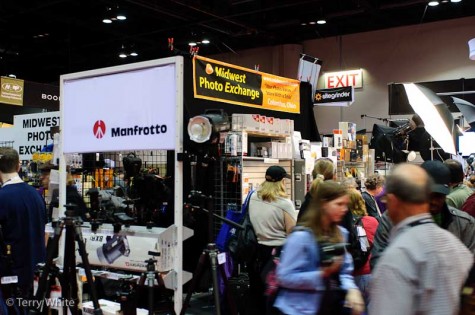 Manfrotto booth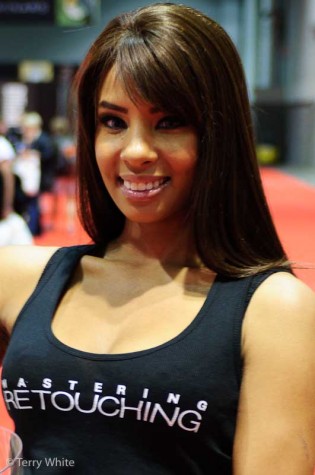 It's the Retouching girl! She had a bowl of candy. I couldn't resist 🙂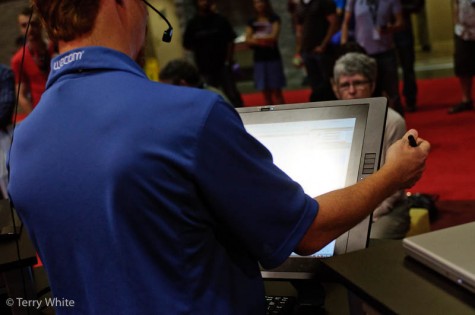 Wes demoing the NEW Wacom Cintiq! Oooooh I want one. Hint Hint.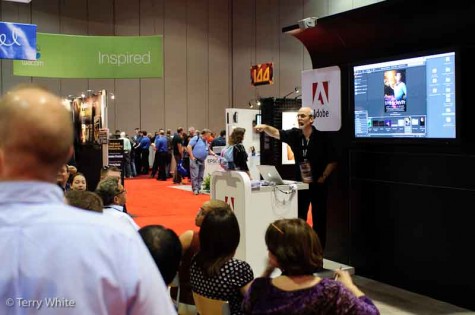 Russell Brown wowing the crowd
That's me presenting in the Adobe Booth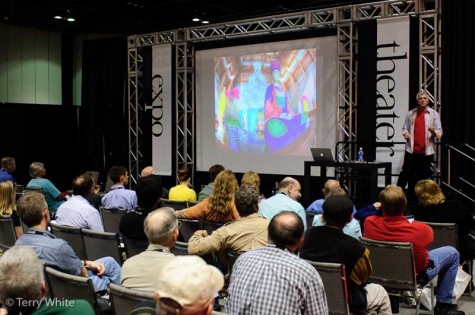 Rick Sammon in the Expo Theater
Midnight Madness!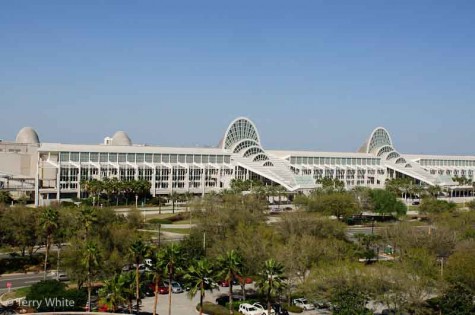 Orange County Convention Center where it all went down. Awesome weather too!
one more thing…
You didn't think I would forget about my buddy Scott Kelby did you? Well he took the keynote to a whole new level by getting into full KISS like attire and performing on stage! Actually….it was awesome!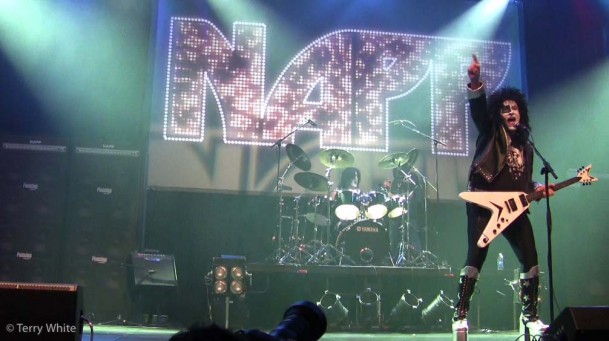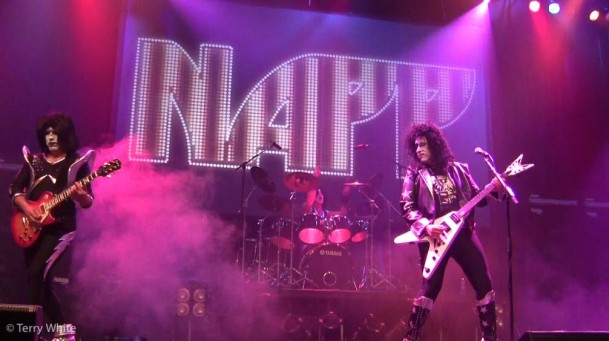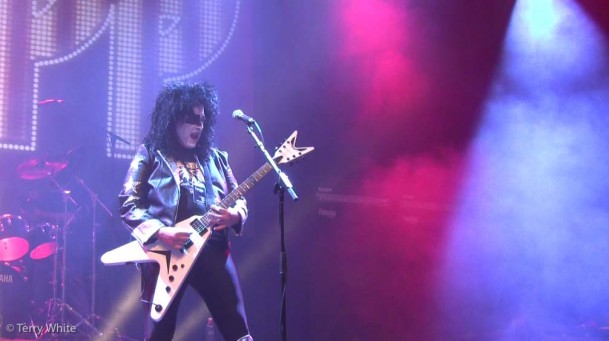 You can check out the rest of my Photoshop World shots here.
See you in Vegas in September!
That's right! Adobe Creative Suite 5 is Coming and You can signup for the launch event here.