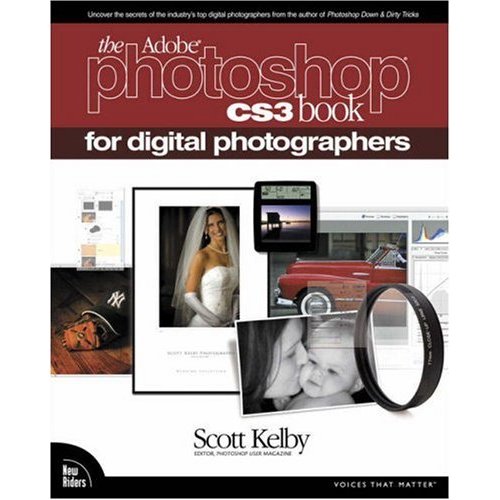 Scott Kelby has updated his insanely popular Adobe Photoshop CS3 Book for Digital Photographers. Although this book has been available for pre-order for a while, it just started shipping. Like the previous incarnations of this great book, Scott makes Photoshop look easy with tips and techniques that any digital photographer who uses Photoshop CS3 could use EVERY DAY!
As usual the book is beautifully illustrated with real world practical information and photos taken by Scott himself. Sometimes Scott gets beat up for his humor. If you read some of the comments of the past you would think it's just one big joke book based on the comments. Not only is that far from the truth, I actually find his humor refreshing (and very funny) to what could sometimes be very dry material. Also Scott usually limits the humor to just the intro pages. So if humor is not your thing, simply skip the intro pages and go right the lessons.
In this book you'll find step-by-step lessons to make your shots stand out. Simple techniques to showcase your work and take your images to the next level. Scott has added several never before seen techniques as well as he has refined some of his existing techniques to take advantage of the new features of Photoshop CS3. The book even includes a gray card in the back for color correcting your images using Levels or Curves.
The Adobe Photoshop CS3 Book for Digital Photographers
is available from Amazon for $32.99. If you are a photographer (or play one on TV) and you use Adobe Photoshop CS3, then you want this book!