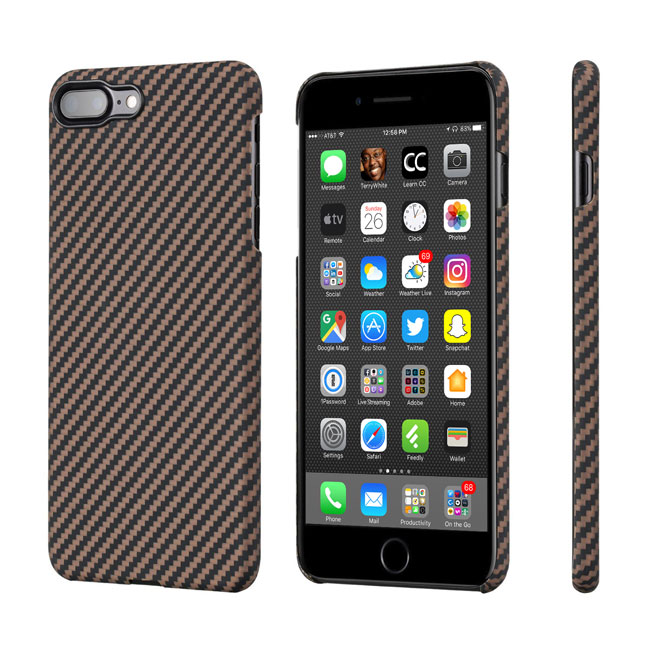 I would say that probably 99% of the smartphone users I know have their devices in a case. Usually your case choice (or lack there of) says a lot about you. You'll see cases that are thick and protective, decorative and pretty and very thin offering basic scratch protection.
What's the point of having a super thin phone if you're going to put it a thick heavy case?
My traditional case choices have been somewhere in between thick and thin. I tend to buy clear cases that allow my iPhone color choice to show through. My favorite up to this point has been the Anker iPhone 7 Plus Case
SlimShell. It's still a favorite. I like it because it's clear and offers a decent amount of protection from scratches and drops.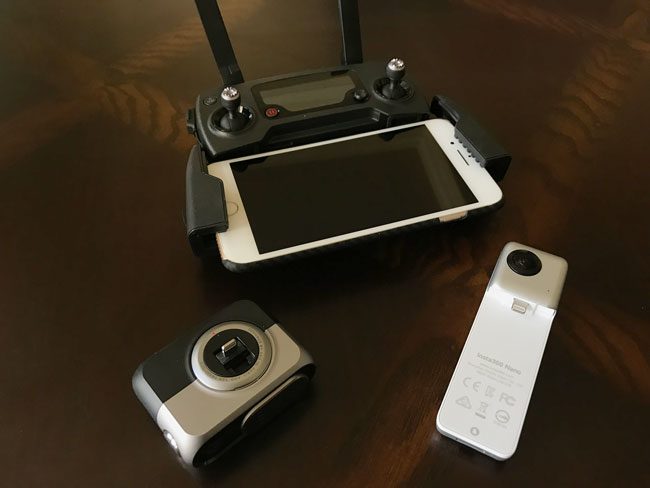 The only problem with it and cases like it is that if you want to attach any accessories, lenses, external cameras, etc. you'll have to take the case off first. That is such a buzz kill. In the picture above, my iPhone 7 Plus has the PITAKA case on it while being attached to the DJI Mavic Pro
controller. I had to remove my other case every time I wanted to fly. I can also for the first time attach my DxO One camera
without taking off the case first. My Insta360 Nano
also attaches albeit snugly, with the iPhone 7 Plus in the PITAKA case.
My New PITAKA Minimalist iPhone 7 Plus case is both exciting and scary!
I LOVE this case because it's so thin and yet VERY durable. It's the closest thing to not having a case at all and that excites me. It feels like I'm breaking the rules. It feels like I'm carrying around a naked iPhone 7 Plus. The scary part and the single flaw with this case is that it offers virtually no screen protection. Don't get me wrong, I know that most cases offer little to no screen protection. However, with most cases, the front of the case is raised a bit so that the glass is not the first thing to hit the ground. I've used iPhones since day one in 2007. Of all the models I've owned I've only shattered the screen once. My iPhone 6 Plus fell out of my shirt pocked outside and hit the concrete sidewalk. Yes, it had a case on it very similar to the Anker case I've always used. That elevated ridge on my previous case wasn't enough to protect the screen, so having even less (or virtually no ridge) is a bit scary. I'm not in the habit of dropping my iPhone. However, it happens and usually happens at home on a carpeted floor. I now find myself being even more careful and gripping it tighter.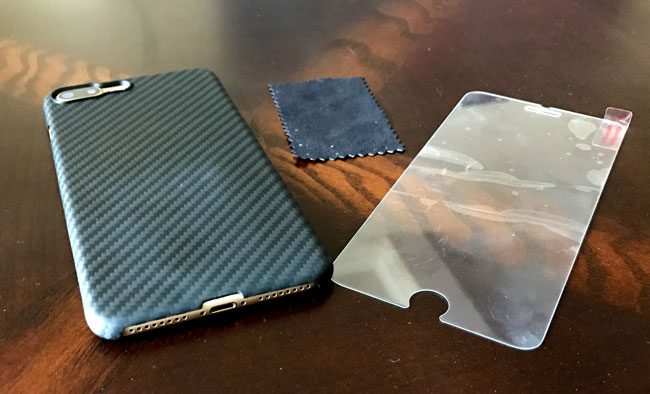 It comes with a screen protector! Yep, they got you covered. There is a screen protector in the box for those that worry about their screens not being protected. Doesn't that solve the "scary" concern? Yes and no. I hate screen protectors. Don't get me wrong, this is probably the nicest most durable screen protector I've seen, but I just don't like screen protectors. Why? Because you just never seem to get the same feel as the native touch screen.
It's thin, but it's strong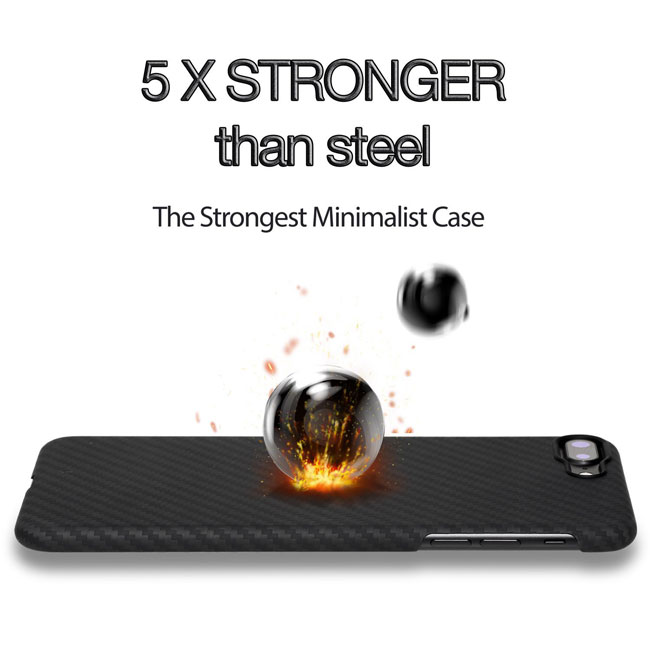 They claim it's 5 times stronger than steel and I'm a believer. It's Aramid Fiber feels very strong and just flexible enough to provide a tight fit on my iPhone. This is important around the corners. I'm not so worried about the back, but any time you drop your iPhone other than the breaking the screen you usually have to worry about the corners getting damaged. There's also an elevation around the camera. This is good for protecting the camera lens.
No worries about your Lightning cable not fitting
The other thing that bugs me about some cases is that they usually don't have a large enough opening around the lightning connector to accommodate some third party lightning cables. BTW, my favorite Lightning cables are these
.
The Bottom Line
If you want to get the sexiness of your iPhone back, then you should check out the Pitaka iPhone 7 Plus (or iPhone 7 case). It comes in 7 colors. I advise that you use the included screen protector for the best overall protection. You can get the iPhone 7 Plus version here or the iPhone 7 version here.